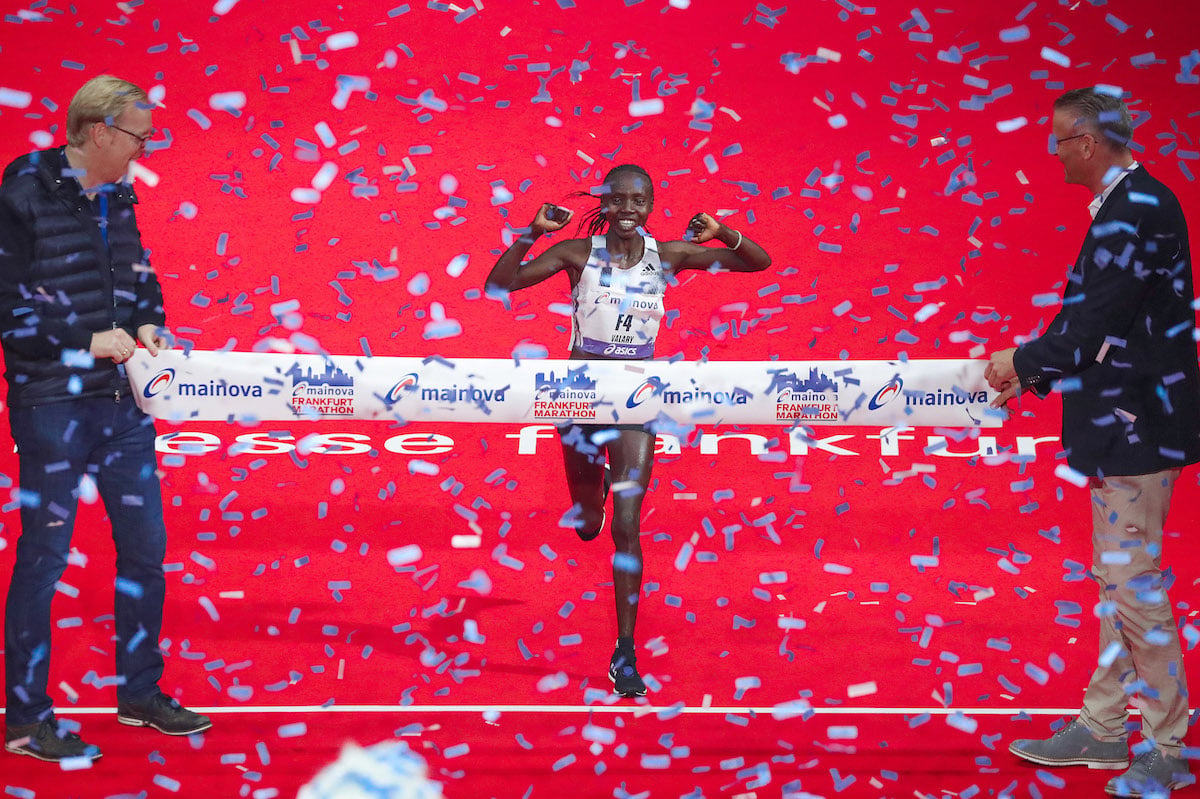 Kenya's Valary Aiyabei runs 2:19:10, becomes 1st to break 2:20 at 2019 Frankfurt Marathon, Ethiopia's Fikre Tefera Wins 4-way battle for men's race in 2:07:08
Aiyabei went out on WR pace but her pacemaking husband dropped out at 15k with illness. Mark Kiptoo came up short in his bid for his own masters of 2:07:50 by running 2:08:09. Brit Stephanie Twell got her Olympic standard at 2:26:40.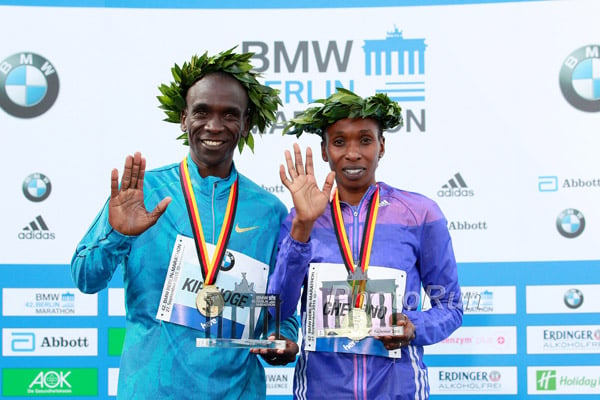 2017 Berlin Marathon Women's Preview: Which New Star Will Emerge on the Big Stage?
2015 champ Gladys Cherono (2:19 pb) is the strong favorite on paper and will be going for the course record. Her main competition is Ethiopia's Amane Beriso (2:20 pb) and fellow Kenyan Valary Aiyabei (2:21 pb), who has won 4 straight marathons and is making her WMM debut.