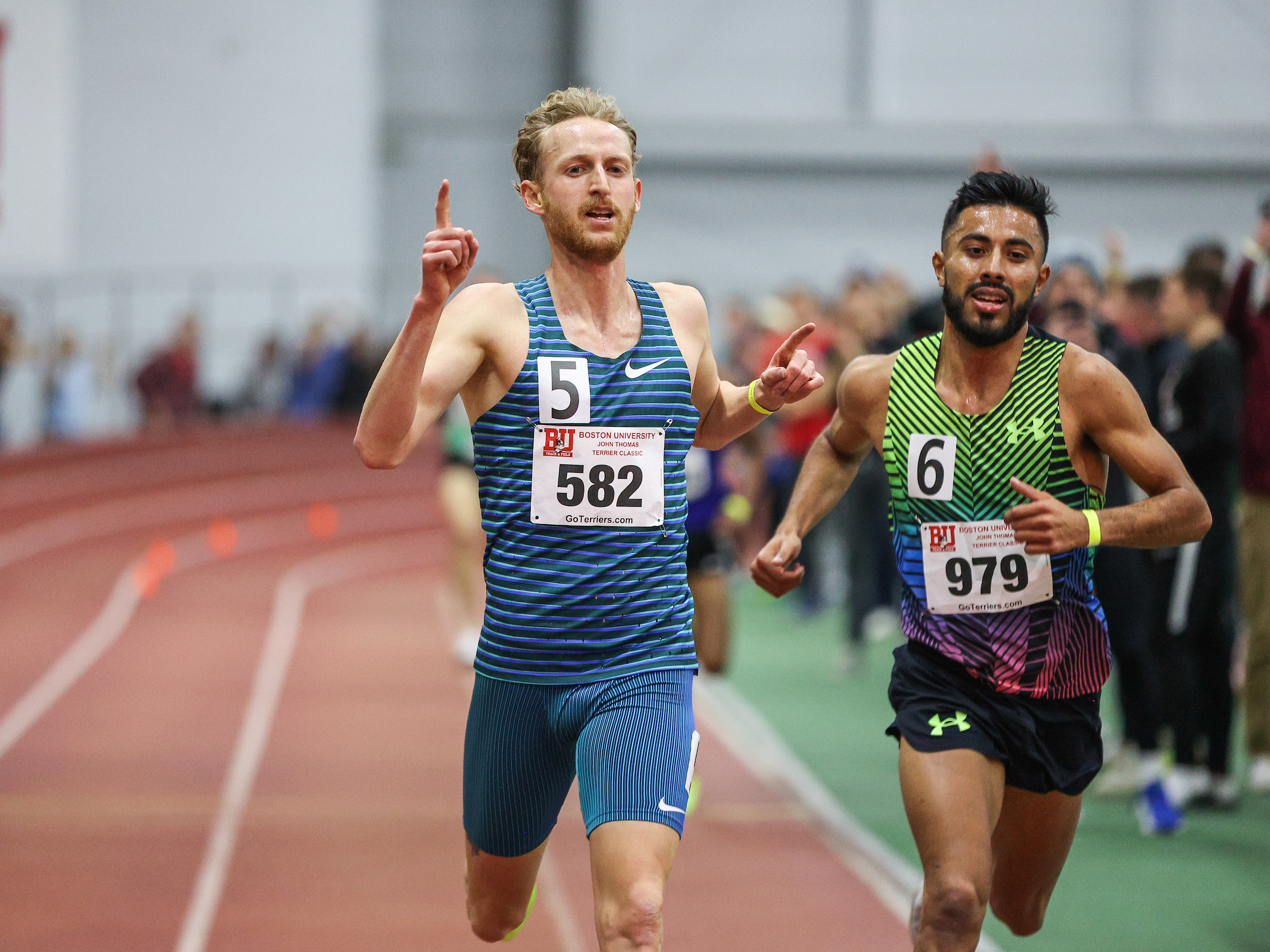 Woody Kincaid (12:51) & Yared Nuguse (7:28) Break American Records on Historic Night in Boston
Kincaid broke Grant Fisher's AR in his first race since taking a break from Bowerman TC. NAU's Drew Bosley (7:36) broke Nuguse's NCAA record in the 3k. Plus Sam Atkin broke Mo Farah's British 3000 record.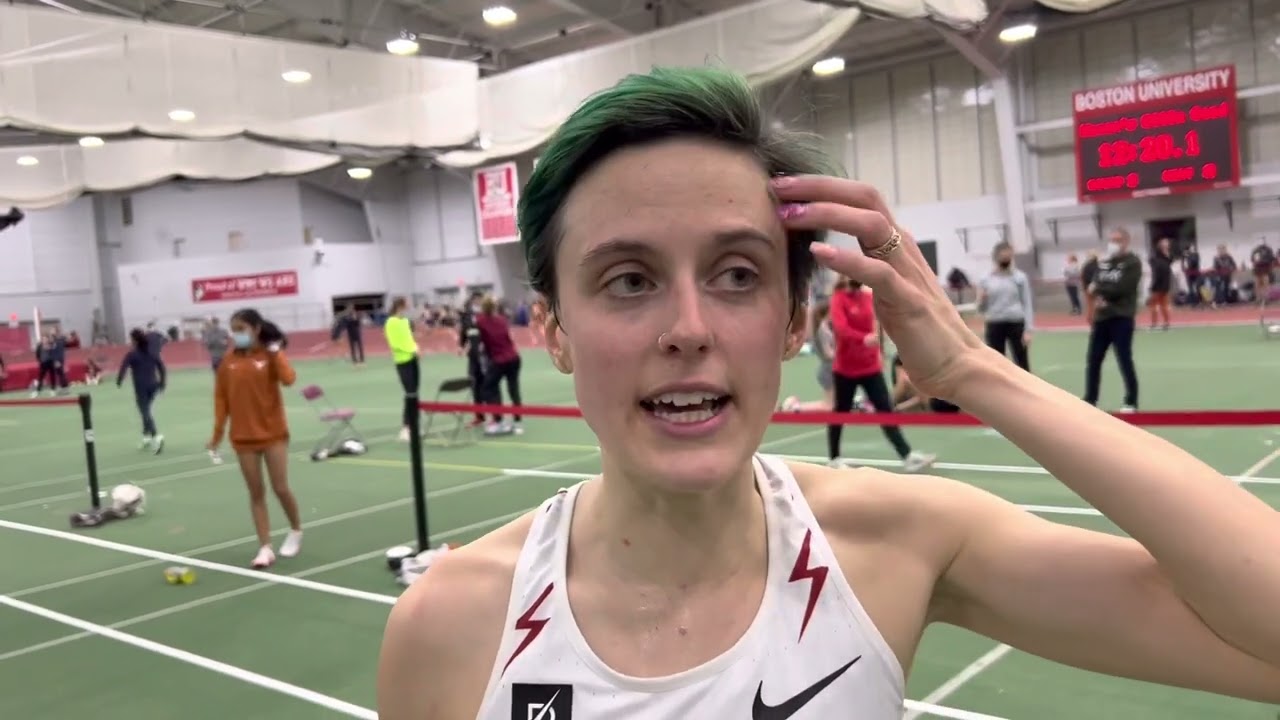 Gabriela DeBues-Stafford (14:31) & Elise Cranny (14:33) Blitz National 5K Records in Boston
They crushed the previous North American record of 14:47.62 set by Shalane Flanagan with amazing closing splits. A week ago, GDS ran 8:33.92 to take 12+ seconds off the Canadian indoor 3,000-meter record. Tonight, she ran her final 3k in 8:30.83 -- almost as fast as the open personal bests of Jenny Simpson (8:29.58) and Shannon Rowbury (8:29.93), with a final 1600 of 4:25.72 and last lap of 30.81.
Full Results From 2014 BU David Hemery Valentine Invitational
Highlights/victories included Harvard's Maksim Korolev (7:51.52) over Darthmouth's Will Geoghegan (7:51.57) in the 3K, BU's Rich Peters in the mile (3:57.27),  Harvard's James Leakos in the 5K (13:51). Highlights from day 1 include Oiselle's Amanda Winslow running the #3 time in 2014 in the mile with 4:26.28 (field also included World Championships steepler Ashley Higginson in 5th – 4:39) and Providence's Emily Sisson winning the 3K in 9:00.76.