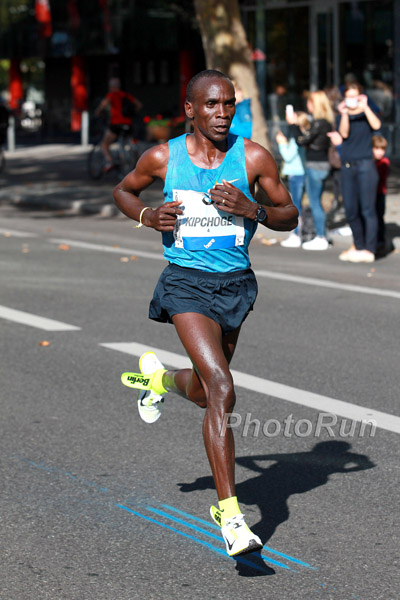 WTW: The Kid Playing In The Sandbox At Alan Webb's Practices Is Now A Phenom; How Do Meb, Deena And Sean Wade Do It At 40+; How Many Americans Have A Legitimate Shot At The 2016 US Olympic Marathon Team?
This week we start with talk about Alan Webb, Craig Virgin, Drew Hunter and "Tinman" before moving to the 2013 World Junior XC race with Matt McClintock, Craig Nowak and Malachy Schrobilgen. But we also cater to our 40+ demographic as we talk extensively about Meb, Deena and Sean Wade. Plus Eliud Kipchoge proves that the runner makes the shoe, not vice versa.
2014 Foot Locker Finals Boys' Preview: A Race for the Ages
For the first time in history, the top three boys from last year all return, led by 2013 champ/4:02 miler Grant Fisher. He'll try to hold off John Dressel (2nd last year), Matthew Maton (3rd last year, 4:03 mile, broke Galen Rupp's Oregon state meet course record) and a slew of other contenders in one of the deepest Foot Locker fields ever.