Bank Of America To Be Presenting Partner Of The Boston Marathon
Press Release
March 27, 2023
BOSTON – The Boston Athletic Association (B.A.A.) announced today Bank of America will be the presenting partner of the Boston Marathon® beginning in 2024. The world's oldest annual and most historic marathon has teamed up with one of the world's leading financial institutions on a decade-long agreement, which will extend far beyond the finish line of the annual Patriots' Day event.
"We embark on the next great era for running in Boston and around the world with Bank of America as our partner in all that we do, most notably the Boston Marathon.
Article continues below player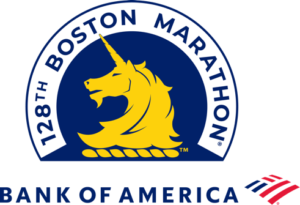 "With alignment in values and commitment to both communities and leadership, we'll work together to enhance one of the world's great participatory sporting events.  Bank of America will partner with us at every stage to grow, broaden and innovate new pathways in running," said Jack Fleming, President and CEO of the B.A.A.
"We are privileged and honored to partner with the B.A.A on this next leg of the journey for the historic Boston Marathon," said David Tyrie, Chief Digital Officer and Chief Marketing Officer for Bank of America. "Through this partnership, we will broaden our ability to help communities around the world thrive, creating positive impact for small businesses, charities, runners, and teammates on race weekend and throughout the year."
Central to Bank of America's presenting partnership of the Boston Marathon are its four core values: deliver together; act responsibly; realize the power of its people; and trust the team. The B.A.A. shares these principles in its mission of promoting a healthy lifestyle through sports, especially running, and focuses on connecting with participants, volunteers, community members, and supporters throughout the year. As a running and community leader, the B.A.A. will work hand in hand with Bank of America to bring the Boston Marathon's impact and reach to new heights—both on a national and global scale—in the years ahead.
"The Boston Marathon is one of the most iconic and beloved events our City holds all year, bringing tens of thousands of people together to enjoy Boston," said Mayor Michelle Wu. "We as a City are grateful to John Hancock for their many years of support, and look forward to building a new partnership with Bank of America and the Boston Athletic Association to elevate this historic event and welcome more people into our community."
Bank of America is also the title sponsor of the Bank of America Chicago Marathon, where millions of visitors contribute more than $386 million to local economy, providing the equivalent of more than 2,800 jobs at a time of year when tourism in the city would otherwise experience a seasonal decline. In addition to the economic impact, runners make a meaningful charitable impact, totaling more than $246 million from 148,000 runners since 2002 going directly to nonprofits in Chicago, across the U.S and around the world.
Together, the B.A.A. and Bank of America will strive to make running more accessible and broaden its impact. Bank of America is committed to growing the Boston Marathon's non-profit, engagement and philanthropic initiatives, and extending the event's presence through the hundreds of qualifying races in the bank's nearly 100 markets across United States and communities around the world.
In recognition of the Boston Marathon's 127-year heritage and iconic stature, Bank of America has elected that the organization's name will appear after the words "Boston Marathon" in the event's new official title, beginning in 2024: The Boston Marathon® presented by Bank of America.
Fleming added, "Together, the B.A.A. and Bank of America will keep Boston front and center to ensure the Marathon remains a source of pride and passion for so many. Through this new partnership with Bank of America, we will expand social, economic and inclusive programs for local residents, businesses, neighborhoods and communities."
In celebration of the announcement, City of Boston Mayor Michelle Wu, Bank of America, and Boston Athletic Association gathered at Bank of America's office at 100 Federal Street in Boston for a ceremonial start to the partnership.