2022 Gyulai István Memorial Results: Erriyon Knighton 19.88, SAFP 10.67, Jasmine Camacho-Quinn 12.27w
by LetsRun.com
August 8, 2022
There were A LOT of big names and many impressive marks recorded today at the 2022 Gyulai István Memorial – the World Athletics Continental tour gold track and field meet held today at the Bregyó Athletic Center, in Székesfehérvár, Hungary.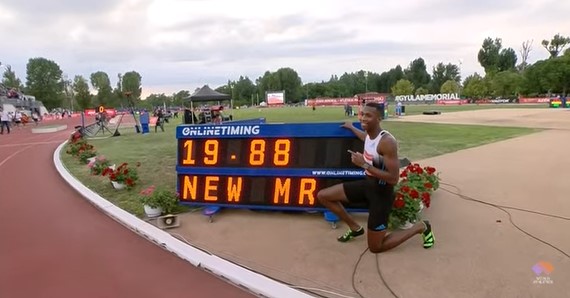 Full results for the meet appear below. Fast wins from Shelly-Ann Fraser-Pryce (10.67, +1.3) and Jasmine Camacho-Quinn (12.27, +2.4) turned heads as did Erriyon Knighton getting his first win in Europe in a 19.88 meet record (+0.8).
Talk about the meet on our messageboard.