US 5k Champs Returning To NYC The Day Before the NYC Marathon – Full Elite Fields Here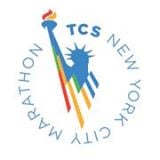 November 07, 2021
By David Monti, @d9monti
(c) 2021 Race Results Weekly, all rights reserved
(27-Oct) — After a one year hiatus due to the pandemic, the USATF 5-K Championships return to the Abbott Dash to the Finish Line 5-K in New York City on Saturday, November 6, one day before the 50th running of the TCS New York City Marathon. The race, which runs on city streets from the United Nations to Tavern on the Green in Central Park, will be held for the ninth time and the fourth time as a national championships. A $60,000 prize money purse will be on the line, the largest of any 5-K in the world.
New York Road Runners, the event founders and organizers, have recruited a top-class field which boasts five Olympians, including three medalists: Paul Chelimo, Matthew Centrowitz, and Gwen Jorgensen. Chelimo, a 5000m specialist who won Olympic silver in Rio in 2016 and bronze in Tokyo in 2021, won The Dash in 2018 in a sprint finish over training partner Shadrack Kipchirchir. Both men were timed in 13:45 and Chelimo was credited with the still-standing course record.
Article continues below player
"I learned a lot in my experience racing in NYC at the Fifth Avenue Mile earlier this fall (where he finished 15th), but the 5-K is my event," Chelimo said through a media releases. "And as the course-record holder at the Abbott Dash to the Finish Line 5-K the way I see it, all these other guys are coming into my house. I look forward to the challenge and will run my heart out for another USATF 5-K title."
Centrowitz, the 2016 Olympic 1500m champion, hopes to bounce back from his disappointing performance at the Tokyo Olympics where he was unable to advance to the final after finishing ninth in his heat. Centrowitz, 32, did not take his usual fall break after his track season.
"No break for me," he told Race Results Weekly last month via text message.
Other men with a good shot at the podium include two-time national road running champion Biya Simbassa (winner of the USATF 25-K title last Saturday), reigning national road mile champion Eric Avila, 2019 indoor two-mile champion Drew Hunter, and veteran Sam Chelanga.
Weini Kelati, the 2019 NCAA cross country champion, and Erika Kemp, a two-time national road running champion, are the top entrants in the women's field. Kelati recently set a new course record at the Boston 10-K for Women where she clocked a personal best 31:18. At that race she broke a six-year old record set by 28-time national champion Molly Huddle.
"Winning the 10-K for Women in Boston earlier this month gave me a huge confidence boost as I get ready for the Abbott Dash to the Finish Line 5-K and USATF 5-K Championships," Kelati said through a statement. "That I broke Molly Huddle's event record, who won the USA 5-K Championships six times, makes me believe that I can compete against the very best and add my name to that list of national champions. I can't wait to run my first New York City road race."
Kemp was most recently the runner-up at the USATF 25-K Championships last Saturday in Grand Rapids, Mich.
Other contenders include 2016 Olympic triathlon gold medalist Gwen Jorgensen, two-time Olympian Kim Conley, 2019 mountain running champion Grayson Murphy; 2020 national cross country champion Natosha Rogers, and new professionals Ella Donaghu and Katie Izzo who just emerged from the NCAA ranks where they ran for Stanford and Arkansas, respectively.
The women's course record is 15:24 set by Molly Huddle in 2017.
The full elite fields are below (with 5 km road and 5000m personal bests):
WOMEN –
Maddie Alm, 29, Boulder, Colo., 16:51, 15:19.03
Grace Barnett, 26, Mammoth Lakes, Calif., 16:16, 15:12.17
Kaylee Bogina, 25, Boulder, Colo., N/A, 16:17:35
Alli Cash, 27, Seattle, Wash., N/A, 15:19.00
Kim Conley, 36, Flagstaff, Ariz., 15:29, 15:05.20
Alycia Cridebring, 30, Flagstaff, Ariz., 16:04, 15:35.34
Aisling Cuffe, 28, Providence, R.I., 15:55, 15:11.33
Amy Davis, 25, Rochester Hills, Mich., N/A, 15:43.91
Ella Donaghu, 24, Portland, Ore., N/A, 15:29.42
Sammy George, 27, Boone, N.C., 16:52, 15:19.66
Ayla Granados, 30, Belmont, Calif., 15:53, 15:48.51
Carmen Graves, 31, Longmont, Colo., 17:19, 16:08.94
Marisa Howard, 29, Boise, Idaho, 16:01, 15:54.06
Katie Izzo, 25, San Diego, Calif., N/A, 15:13.09i
Gabrielle Jennings, 23, Boulder, Colo., N/A, 15:33.59
Gwen Jorgensen, 36, Boulder, Colo., 16:03, 15:08.28
Weini Kelati, 25, Flagstaff, Ariz., 16:27, 14:58.24
Erika Kemp, 28, Boston, Mass., 15:45, 15:10.10
Tansey Lystad, 28, Boulder, Colo., 16:40, 15:41.27
Maggie Montoya, 27, Longmont, Colo., 15:51, 15:25.81
Kathryn Munks, 23, Rochester Hills, Mich., 17:26, 16:11.25
Grayson Murphy, 26, Salt Lake City, Utah, N/A, 15:25.84
Lauren Paquette, 35, Flagstaff, Ariz., 15:37, 15:10.01
Katie Rainsberger, 23, Boulder, Colo., N/A, 15:46.12
Natosha Rogers, 31, Denver, Colo., 15:39, 15:04.95
Danielle Shanahan, 27, Flagstaff, Ariz., 16:03, 15:17.62
MEN –
Abdi Abdirahman, 45, Tucson, Ariz., N/A, 13:13.32
Colin Abert, 24, Minnetonka, Minn., N/A, 14:10.66
Eric Avila, 32, San Diego, Calif., 14:00, 13:18.68
Brian Barraza, 26, Boulder, Colo., 13:52, 13:31.25i
Joe Berriatua, 26, Boulder, Colo., 14:34, 13:58.37
Matthew Centrowitz, 32, Portland, Ore., 14:02, 13:00.39
Sam Chelanga, 37, Colorado Springs, Colo., 13:43, 13:04.35i
Paul Chelimo, 31, Colorado Springs, Colo., 13:45, 12:57.55
Graham Crawford, 24, Charlottesville, Va., N/A, 13:42.55
Dan Curts, 26, Norwich, Vt., N/A, 13:38.91i
Ben Eidenschink, 25, Boulder, Colo., N/A, 13:56.98
Willy Fink, 25, Gaithersburg, Md., 14:00, 13:29.58
Sydney Gidabuday, 25, Boulder, Colo., 14:14, 13:22.66
Ben Harper, 24, New York, N.Y., N/A, 14:15.22
Drew Hunter, 24, Boulder, Colo., 13:56, 13:17.55
Andrew Jordan, 24, Washington DC, N/A, 13:33.61i
Kasey Knevelbaard, 25, Flagstaff, Ariz., N/A, 13:34.91
Ryan Kutch, 23, New York, N.Y., N/A, 13:45.59
Jordan Mann, 29, Providence, R.I., 13:54, 13:27.68i
Tim McGowan, 26, Boston, Mass., N/A, 13:54.20
Collin Shultz, 27, Flagstaff, AZ, N/A, N/A
Biya Simbassa, 28, Flagstaff, Ariz., 13:59, 13:25.79
Daniel Soto, 25, Rochester Hills, Mich., 14:42, 13:55.71
Josef Tessema, 27, Castle Rock, Colo., 14:05, 13:22.28
Andy Trouard, 28, Flagstaff, Ariz., N/A, 13:21.07
Josh Yeager, 25, Minneapolis, Minn., N/A, 13:42.82