American Distance Royalty: Can Joe Klecker Continue the Family Tradition at the Trials?
By Weldon Johnson (Sponsored by On)
June 2, 2021
Running. 
It's part of who we are. It's in our blood.
That really might be the case for the On Athletics Club's (OAC) Joe Klecker.
Article continues below player.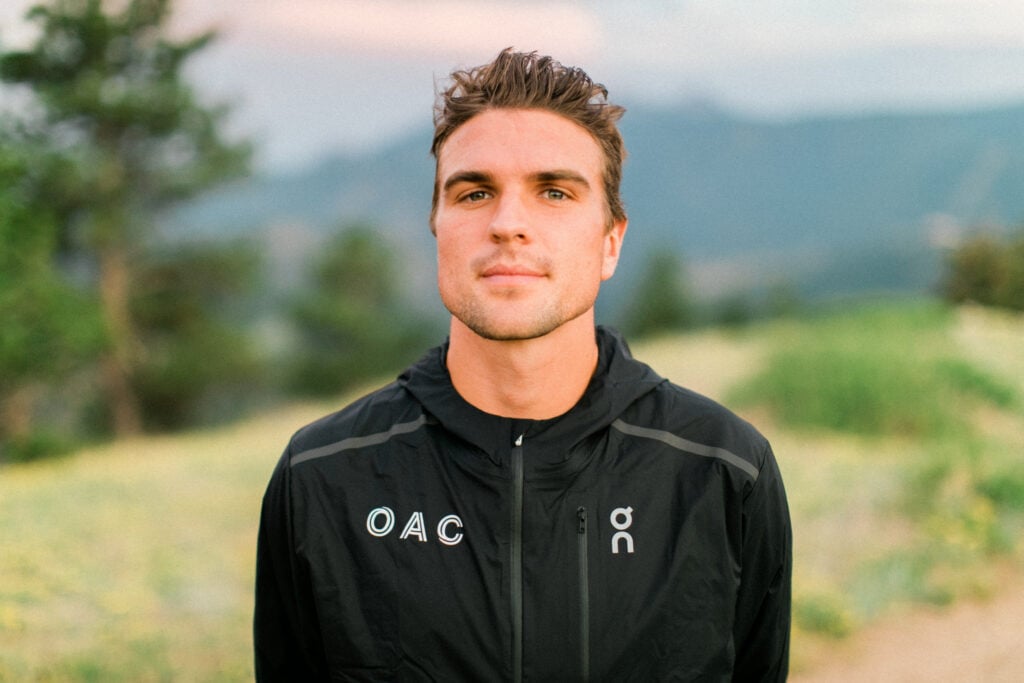 Growing up in Minnesota, Klecker thought it was normal for his parents to disappear for two hours in the morning to work out. Racing his siblings around the rest stop on family road trips? Perfectly normal as well.
Of Klecker's five siblings, four of them ran in college. 
And then there are his parents. Klecker's dad Barney set the American and world record for 50 miles in 1980. That mark stood for almost four decades, and it took Jim Walmsley and super shoes to beat it.
Barney is only the second most famous running parent in the family.
Klecker's mom, Janis, won the 1992 US Olympic Marathon Trials in 2:30:12 and finished 21st at the Barcelona Olympics.
If there is a royal family in American running, the Kleckers may be it.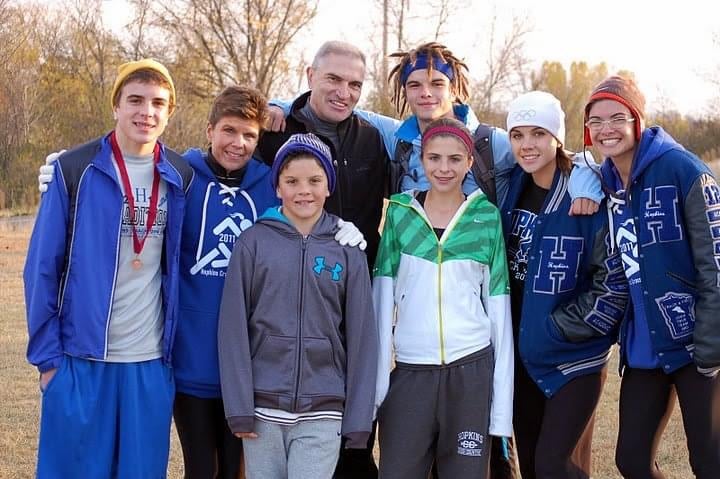 None of that matters to Joe right now as there are no bonus points for having fast parents. The beauty of running is the clock doesn't lie. Joe is 100% focused on June 18, the night of the 10,000m final at the US Olympic Track & Field Trials.
 If Joe wants to join his mom as an Olympian, he has to finish in the top 3 at the Trials in the 10,000m, where he is one of eight Americans with the Olympic standard, or later at the Trials in the 5,000m, where he is ranked 8th.
That is fine with Klecker.  He knows that's how the system works because he's from a running family. When his mom made the team in 1992, she was the 4th seed. Despite falling mid-race, she delivered on the day it mattered.
The family vacation in 2012? A driving trip out to Eugene and the Olympic Track & Field Trials.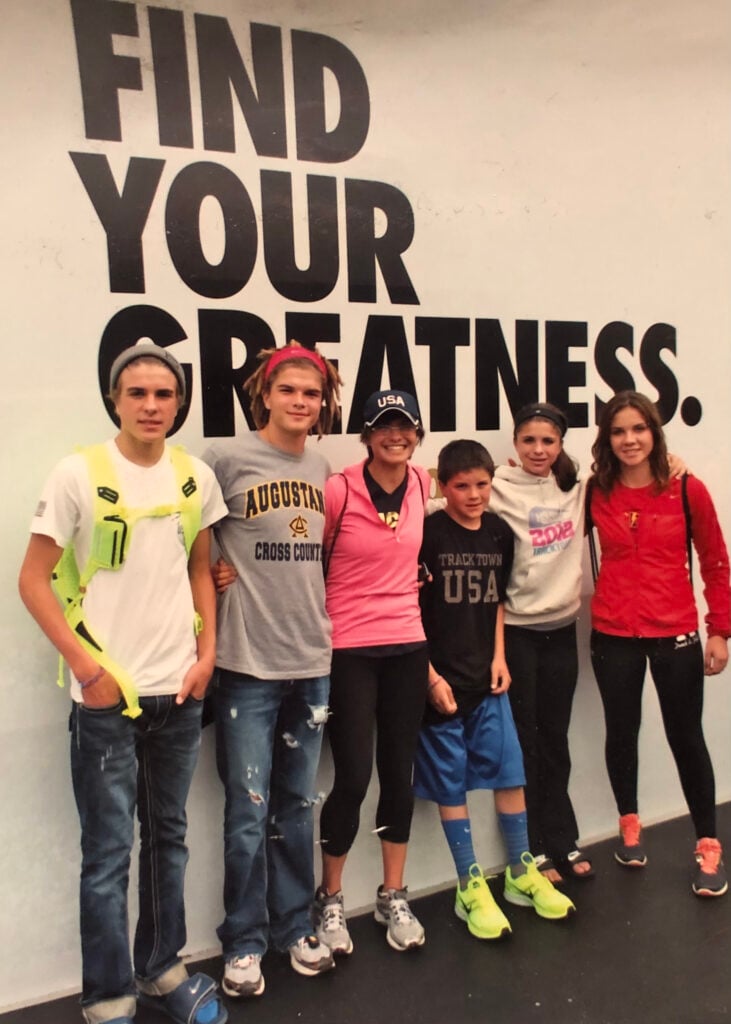 *****
"Running was kind of ingrained in our family all through when we were growing up," Klecker said on a special edition of the LetsRun.com Track Talk podcast.  Listen here on your favorite podcast app or in the player below.
"I just kind of followed in their footsteps and I really enjoyed running with my older brother (John). So even when I was in elementary school and he was on the high school team, over the summer, I would often tag along with him and run just for the fun of it."
While Joe ran decent mileage in high school (70 miles a week) and his parents excelled in the longer distances, Joe was most known for his speed in high school.
He was no slouch in the long distances (third in the Minnesota state cross country meet), but he excelled at the mile, setting a state meet record at 1600 (4:06.54). That was perfectly fine with his ultrarunning dad.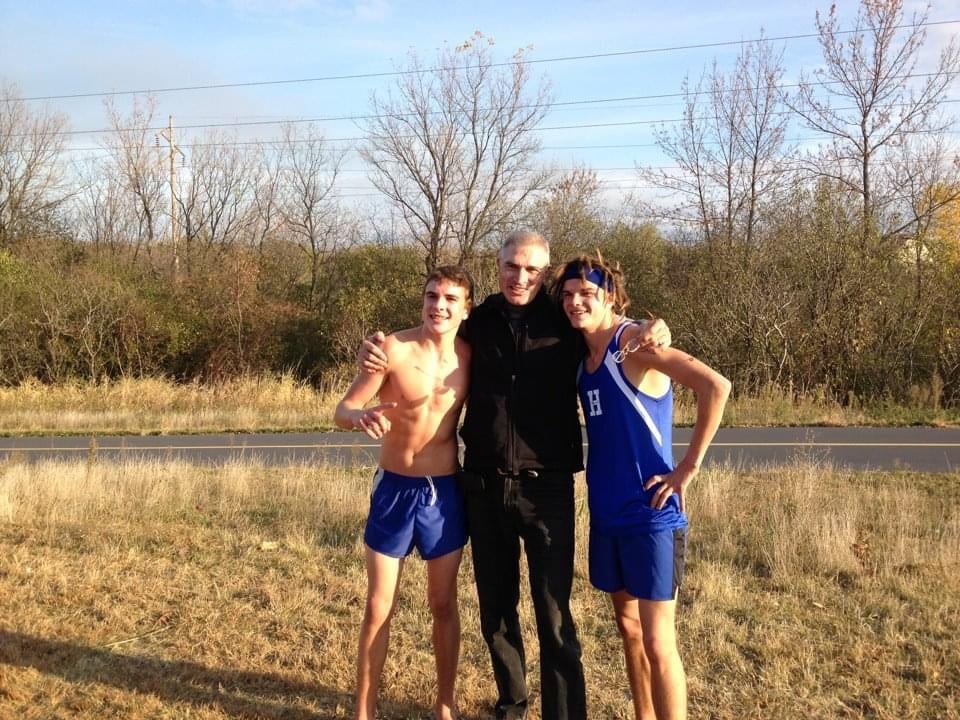 "I generally like to think I have pretty good leg speed and my dad always told me just to focus as long as I can on those shorter races, because I'll have plenty of time to mature through the distances up to 10,000," Joe said. 
Becoming a Colorado Star
Maturing at the longer distances is something Joe did his freshman year at the University of Colorado under famed coach Mark Wetmore. After not making the Pac-12 final in the 1500m, Klecker was thrown in the 5,000m to see if he could get some points for the team. The result: a 13:44.23 debut and 6th place finish. Super impressive.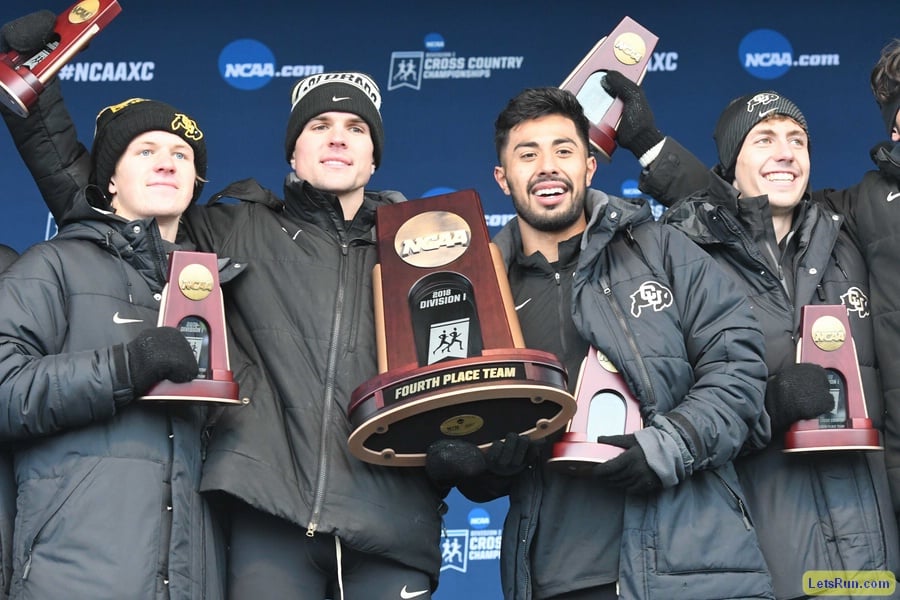 Klecker would go on to excel in the middle and long distance in college. He placed 3rd in 3000 at the 2019 NCAA Indoor Track Champs and 2nd in the 5000. He backed that up with a runner-up finish at the 2019 NCAA Cross Country Championships.
Very impressive performances, but not at Colorado. Three different Americans have won the NCAA men's XC title at CU in the last 30 years, the most NCAA American individual titles by any school. Second place just doesn't move the needle at Colorado.
"At Colorado, no one really remembers anyone but the champions," said Klecker.
At the start of 2020, the biochemistry major was done with his undergraduate degree, but was now training with two goals in mind: to see if he could get that elusive NCAA title, and see if he could make the 2020 Olympic team.
Then COVID-19 upended the world.
Turning Pro and Signing with On
The 2020 NCAA Indoor and Outdoor Champs were cancelled and then soon after the Olympics were put on hold. Joe Klecker's plans were torn apart.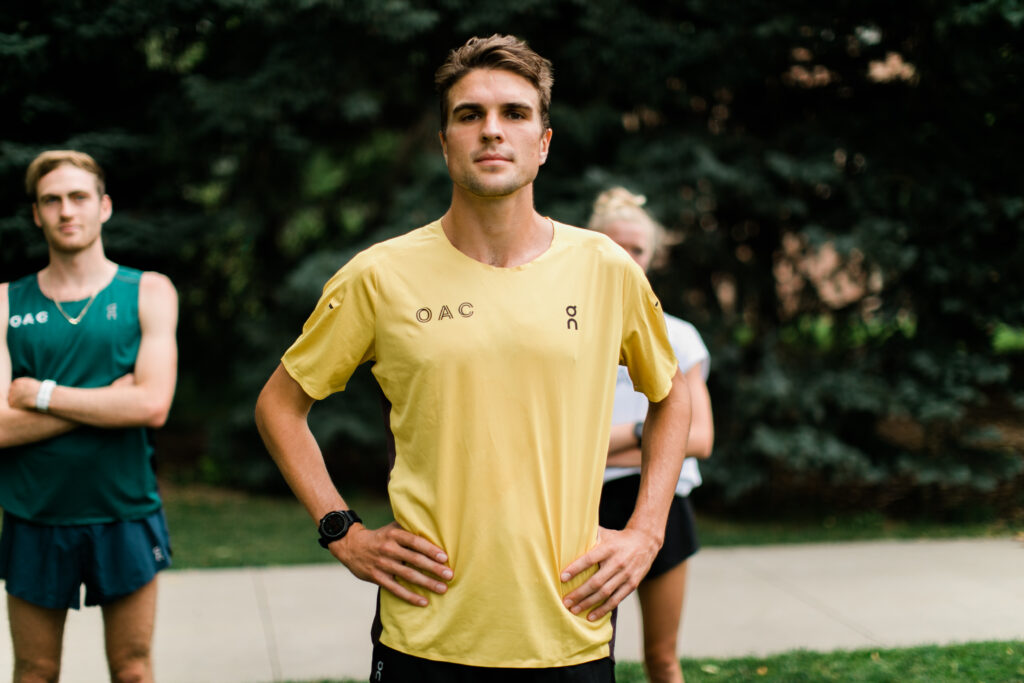 A sixth year at Colorado did not seem too appealing, so he ramped up the process of hiring an agent and turning professional. One problem: shoe companies were not signing a lot of athletes. COVID had halted their businesses as well.
One company, however, was moving full steam ahead with the mandate to invest more in track and field in America. On wanted to create a team from scratch and Klecker was the perfect candidate to be their flagship athlete. 
Klecker, however, hadn't envisioned joining a group. His initial thought was to get Wetmore and CU assistant coach Heather Burroughs to keep coaching him. He had really developed as a distance runner in Boulder under their tutelage.
On had some convincing to do, especially since it did not have a track record in elite track and field, though it was founded by Olivier Bernhard, a former world champion in the duathlon. Wetmore and Burroughs stressed to Klecker that creating a team was not "just [about] a coach and an athlete and money."
Klecker had many questions for Steve DeKoker, the Global Sports Marketing Manager at On, who was creating the team. DeKoker kept answering them and showing a tremendous level of commitment to Klecker. Klecker was asked where he'd like the team to be situated. Boulder was the response. Done.
The OAC at this point still not only lacked Klecker's signature, but also a head coach. Klecker was willing to sign before the coach was hired, but wanted to know who the finalists were. As previously reported by LetsRun.com, a clause was inserted in Klecker's contract that On would not hire a coach without Klecker's approval, an almost unheard of level of commitment. 
Klecker would not reveal who the finalists were, but said he spoke to all of them, including Colorado legend and three-time Olympian Dathan Ritzenhein.
Klecker had met the other recent CU men's NCAA XC individual champions, Adam Goucher and Jorge Torres, but never Ritzenhein. But it put Klecker at ease that Ritz knew Wetmore's training system so well. Soon Klecker signed with the OAC and so did Ritz and the group was off and running.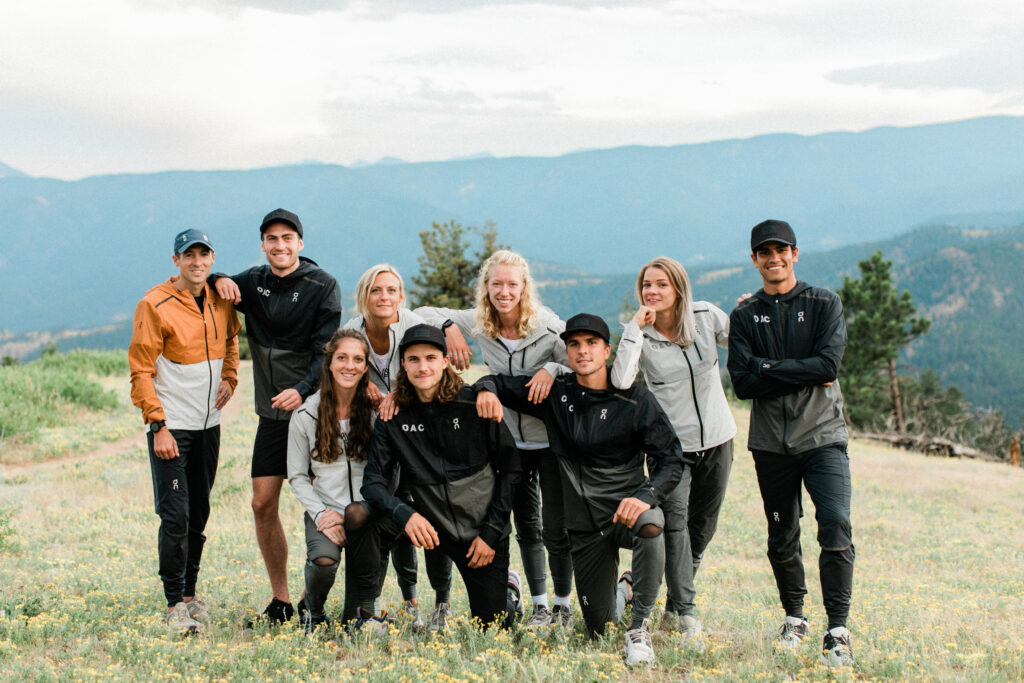 With the COVID shutdown, Klecker didn't know when he'd race next, but he wanted to be ready so he kept training at a high level on his own. There was talk of him being in near 13-minute 5k shape when he was announced as the flagship athlete of the On group in early August. When Klecker finally toed the line for a 5k at the end of August, the result was a more modest 13:28.98 5k pb, where he was beaten by his new OAC teammate Olli Hoare. Tired legs may have cost Klecker in the short term, but the future of the group looked very promising, and Klecker had a great teammate to train with.
Success in 2021
Hoare and Klecker have been firing on all cylinders in 2021 with Hoare becoming a breakout star at 1,500 and Klecker dropping his 5,000m pb to 13:06.67 in March at the Sound Running Invite.
Then on May 15 at the Sound Running Track Meet, Klecker stepped up in distance for the 10,000m hoping to get under the 27:28 Olympic qualifying standard and expand his options for the Olympic Trials. He did just that with a 27:23.44.
"I finished and just knew I'm gonna have to be a lot better at the Olympic Trials to make the team and I have four weeks to get the mind and body ready," Klecker said. "But I think we played it really well. Going into this race, we had to run [under] 27:28, but we also had to train really hard because you rest too much now and you're going to be a little flat come June 18 [Day 1 of the Olympic Trials and the night of the 10,000m final]".
Klecker will run the 10,000m at the Trials and then the 5,000m if he does not make the team. Which event is he better suited for? 
"I do like my chances in both races. I need to get a lot better until then, but if I can continue to improve, like I have since Dathan started coaching me, I think I'll be ready to go," Klecker said.
"I think that everyone looks at my parents and thinks that I'm going to be a long distance runner and just the longer the race goes, the better I get, but I don't always know how true that is," he said.
The longer race, the 10,000m, is first at the Trials, and that means it is the event that has gotten 100% of Klecker's focus. "I don't know how many people have this standard or what my times rank. It really doesn't matter. You need to be top three at the Trials. You need to go there and perform."
Said like the son of an Olympic Trials champion.
This is content is sponsored by On, but they did not have approval of it.
---
More Road to the Trials Content:
Listen to Joe here in your favorite podcast player or in the player below: