How to Watch the 2020 Virgin Money London Marathon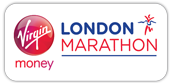 October 04, 2020
By LetsRun.com
September 29, 2020
The 2020 Virgin Money London Marathon will be held this Sunday, October 4, as an elite-only race. The fields are outstanding as usual, headlined by the showdown between world record holder Eliud Kipchoge and three-time Olympic gold medalist Kenenisa Bekele in the men's race.
Below, we tell you how to watch the event. For full LetsRun.com London Marathon coverage, click here.
Article continues below player
How to watch in the USA
Start times: 2:15 a.m. EDT (elite women), 5:15 a.m. EDT (elite men), 8:12 a.m. ET (wheelchair)
NBC Sports Network will have five-and-a-half hours of live coverage beginning at 2:00 a.m. ET on Sunday, October 4. So set your alarms or DVRs accordingly. You can also stream the race live on NBC Sports Gold (requires subscription). The Olympic Channel will air a full replay at 2:30 p.m. ET.
How to watch in the UK
Start times: 07:15 BST (elite women), 10:15 BST (elite men), 13:12 BST (wheelchair)
The BBC will have eight hours of live coverage, broken down as follows:
07:00-10:00 (women's elite race): BBC2
10:00-13:00 (men's elite race): BBC1
13:00-15:00 (wheelchair races): BBC2
How to watch in the rest of the world (courtesy London Marathon)
Broadcaster
Country
FloSports
Australia, Canada,
Pan Europe & Pan Asia
BTVÂ
Botswana
ESPN Brazil
Brazil
Olympic Channel
China & Middle East
EBU
Europe
L'Equipe
France
ZDF
Germany
RAI Sport
Italy
Sport 1
Israel
RTI
Ivory Coast
NHK
Japan
Citizen TV
Kenya
LTV
Lesotho
MBC
Mauritius
NOS
Netherlands
Sky Sport
New Zealand
Super Sport
Pan Africa
ESPN
Pan Latin America
RBA
Rwanda
Swazi TV
Swaziland
SRG-SSR
Switzerland
NBCSN & Olympic Channel
USA
SNTV
Worldwide