Become a LetsRun.com VIP: The LRC Supporters Club is Here With Exclusive Content, Discounts and More
Members' Only Content + Extra 20% Off Running Shoes + Private Forum
by LetsRun.com
August 24, 2020
Want an even better LetsRun.com?
You now can become an official member of LRC Nation, by becoming a Founding Member of our Supporters Club.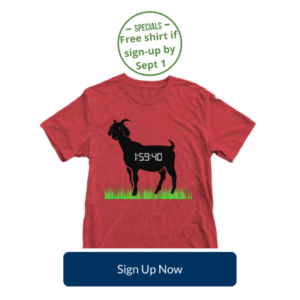 Supporters Club, Founders Club, LRC VIP, The LRC Running Club, we're still not sure what to call this thing, but whatever it's called it's an enhanced, members-only LetsRun.com where you get members only content, exclusive discounts (20% off running shoes right now), VIP access and a lot more.
For 20 years we've been the most influential running community on the net. It's now time to make it official with our own virtual club, so we can take LRC to the next level over the next 20 years.
Members Only Content + Private Podcasts + A Lot More
Article continues below player.
Members get bonus content as well as early access to LetsRun.com features. Last week, when the Monaco Diamond League meet ended we went live with an video reaction show to Joshua Cheptegei's 12:43 world 5,000m record. On Monday, we released to supporters a Zoom Video call with Cheptegei from Uganda where he talked about his amazing rise to the top of the sport.
We've got a subscriber only podcast feed and a private members only forum (see below).
Exclusive Savings
Members get exclusive members only discounts. Right now members can get  20% off running shoes* at Pacers Running (one of the leading specialty online retailers on the East Coast) and 20% off at Floyds of Leadville.com (certified CBD products).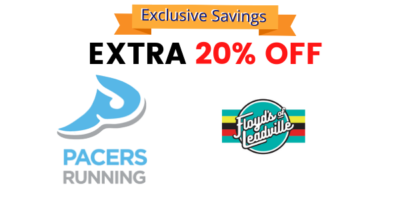 *Technically we have to save some exclusions apply, but we guaranteed you won't be disappointed. Our membership comes with a money-back guarantee.
LRC co-founder Wejo himself saved $52 on his first order of shoes.
Members Only Private Forum + Enhanced Forum Experience
Are you tired of being bombarded with ads on the Internet? You are in luck as members get an ad light forum experience (right now it's totally ad-free for members).
We have a private members-only forum where you can interact more intimately with the LRC team and like-minded runners and help shape the direction of LetsRun. Ask questions about training, give us feedback, and be involved in the direction of LRC. Two early access supporters had questions for Cheptegei on our Zoom call, and we've shared mock-ups of our homepage redesign with them as well.
Supporters Club members also have access to enhanced forum features. Supporters can follow other posters, be notified when they post, and see their entire posting history. Never again will you miss a post from your favorite poster.
Is Covid-19 and politics talk getting you depressed? Supporters can filter out all non-running threads with a click of a button.
Become a Founding Member Today for 27 cents a day + Get a Free 1:59:40 GOAT T-shirt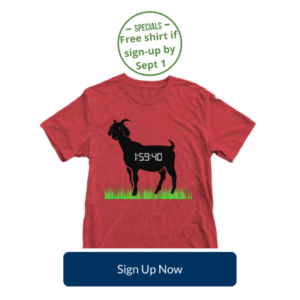 Founding Members of our club can join today for $99 a year (comes out to 27 cents a day).
Afraid to commit? You can also join for $9.99 a month.
If you subscribe before September 1 offer extended until Labor Day! and become a founding member, you will receive a free 1:59:40 GOAT Tshirt.
Are you a coach? Or head of a running club and interested in a team discount? Email us – wejo@letsrun.com