TV/Streaming Information for 2020 Impossible Games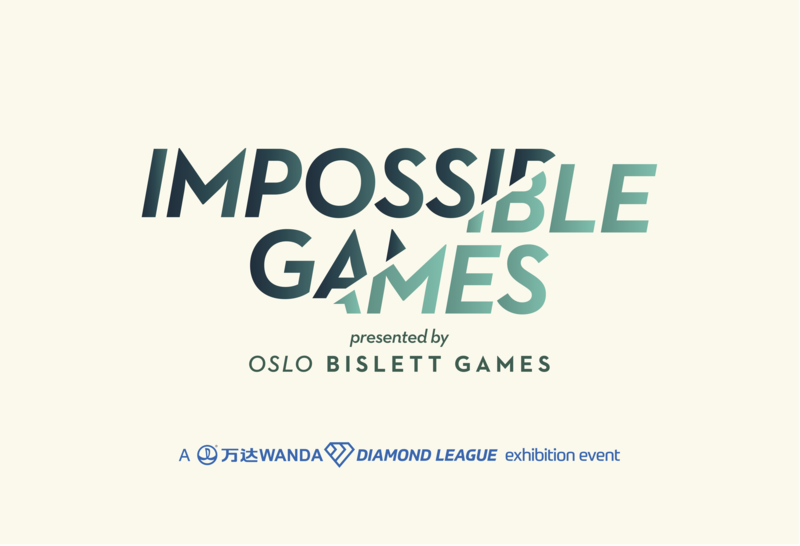 June 11, 2020
By LetsRun.com
June 9, 2020
Elite track & field returns on Thursday, June 11, with the Impossible Games, which will replace the Bislett Games, Oslo's traditional Diamond League meet.
Article continues below player
US viewers will be able to watch the action live on NBC Sports Network from 2-3 p.m. ET on Thursday. The meet will also be available to stream on the NBC Sports website (note: some events will be held after the NBCSN TV window; we're not certain if they will be streamed online).
For overseas viewers, the list of global rightsholders is below (this is subject to change; check local listings to confirm).
| | |
| --- | --- |
| Broadcaster | Countries |
| NRK | Norway |
| SVT + radiosporten | Sweden |
| SRG | Switzerland |
| NENT | Denmark, Iceland |
| Supersport | Angola, Benin, Botswana, Burkina Faso, Burundi, Cameroon, Cape Verde, Central African Republic, Chad, Comoros, Congo (Brazzaville), Congo (Democratic Republic), Côte d'Ivoire, Djibouti, Equatorial Guinea, Eritrea, Ethiopia, Gabon, The Gambia, Ghana, Guinea, Guinea-Bissau, Kenya, Lesotho, Liberia, Madagascar, Malawi, Mali, Mauritania, Mauritius, Mozambique, Namibia, Niger, Nigeria, Réunion, Rwanda, Sao Tome and Principe, Senegal, Seychelles, Sierra Leone, Somalia, South Africa, Sudan, South Sudan, Swaziland, Tanzania, Togo, Uganda, Western Sahara, Zambia, Zimbabwe |
| MTV Finland | Finland |
| NBC | United States |
| BBC | United Kingdon |
| Match TV | Russia, Armenia, Azerbaijan, Belarus, Georgia, Kazakhstan, Kyrgyzstan, Moldova, Tajikistan, Turkmenistan, Ukraine and Uzbekistan |
| France Television | France |
| RTVS | Slovakia |
| Sportklub | Bosnia and Herzegovina, Croatia, Kosovo, Montenegro, North Macedonia, Serbia, Slovenia |
| NTV | Bulgaria |
| Charlton | Israel |
| ERT | Greece, Cyprus |
| Wanda Diamond League Facebook & YouTube | Afghanistan, Albania, Algeria, Andorra, Antigua and Barbuda, Argentina, Australia, Austria, The Bahamas, Bahrain, Bangladesh, Barbados, Belgium, Belize, Bhutan, Bolivia, Brazil, Brunei, Cambodia, Canada, Chile, China, Colombia, Costa Rica, Cuba, Czech Republic, Dominica, Dominican Republic, East Timor (Timor-Leste), Ecuador, Egypt, El Salvador, Estonia, Fiji, Germany, Grenada, Guatemala, Guyana, Haiti, Honduras, Hungary, India, Indonesia, Iran, Iraq, Ireland, Italy, Jamaica, Japan, Jordan, Kiribati, Korea (North), Korea (South), Kuwait, Laos, Latvia, Lebanon, Libya, Liechtenstein, Lithuania, Luxembourg, Malaysia, Maldives, Malta, Marshall Islands, Mexico, Micronesia, Federated States of, Monaco, Mongolia, Morocco, Myanmar (Burma), Nauru, Nepal, Netherlands, New Zealand, Nicaragua, Oman, Pakistan, Palau, Panama, Papua New Guinea, Paraguay, Peru, Philippines, Poland, Portugal, Qatar, Romania, Saint Kitts and Nevis, Saint Lucia, Saint Vincent and the Grenadines, Samoa, San Marino, Saudi Arabia, Singapore, Solomon Islands, Spain, Sri Lanka, Suriname, Syria, Taiwan, Thailand, Tonga, Trinidad and Tobago, Tunisia, Turkey, Tuvalu, United Arab Emirates, Uruguay, Vanuatu, Vatican City, Venezuela, Vietnam, Yemen |