Thoughts on the 2020 Boston Marathon: Des Linden's Double, East African Olympic Teams, & How to Fix World Marathon Majors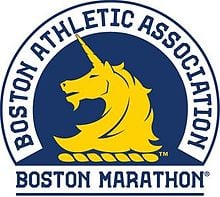 October 11, 2021
by LetsRun.com
December 17, 2019
This morning John Hancock and the BAA announced that 2018 Boston Marathon champion Des Linden will be running Boston next year — and that she's also doing the 2020 US Olympic Trials seven weeks before. John Hancock also let it be known that Linden will be joined by seven other previous Boston champs as four previous men's — Lawrence Cherono (2019), Yuki Kawauchi (2018), Geoffrey Kirui (2017), and Lelisa Desisa (2015 and 2013) — and three previous women's champions — Worknesh Degefa (2019), Edna Kiplagat (2017), and Caroline Rotich (2015) — besides Linden are planning on being on the start line in Hopkinton on April 20, 2020.
After talking to Linden this morning after the announcement came out, we've got 4 thoughts to share below.
Article continues below player
1) Why is Des Linden running the Olympic Trials and Boston?
While it may have come as a surprise to some that Linden has signed up for the Trials and Boston — especially because had repeatedly said she was taking her career one marathon at a time at this point — it's not that hard to understand her decision.
Linden has already made two Olympic teams and won Boston. She could retire today and be fulfilled by her career. So if she's going to keep running marathons, there better be a good reason. And in running Boston, Linden has two.
First: Linden loves running Boston. She has run it more than any other marathon — this will be her eighth — and has had more success there than any other course, including the only marathon victory of her career.
"I just love the course," Linden told LetsRun in a phone interview this morning. "I love the field they always put together, compelling stories. [The course], it helps with strength runners and the whole thing. But honestly, being part of that day in Boston is just so much fun."
Linden said her favorite part of the course is anywhere after the right-hand turn at the Newton fire station that brings runners onto Commonwealth Avenue — and ushers in the Newton Hills.
"That's where it gets real," Linden said. "And if you're still in the mix, it can get really exciting after Heartbreak and heading into Boston. It's just a fun, tactical, technical part of the course."
Reason #2 why Linden is heading back to Boston: money. She admits, with a chuckle, that her hefty appearance fee is "certainly part of" the reason she's running the race, but is quick to add that she has a long history with Boston and wants to be there.
There's no real downside for either party here. Yes, Boston is only seven weeks after the Trials, but more and more marathoners — especially women — are attempting quick turnarounds between marathons. And while Linden is taking the race seriously — she says she wants to finish on the podium — anything she accomplishes in the rest of her career is gravy at this point.
Boston, meanwhile, will be happy to trot out one of its most famous champions during race week. Here's a dirty little secret: major marathons don't pick their fields solely by who has the best chance to win (if they did, you'd see a lot more East Africans and a lot fewer Americans). They want to create excitement and storylines and promote the race. Few Americans get marathon fans more excited than Linden; most won't care that she could be coming into the race tired from the Trials.
2) Linden is going to be balancing both races in her buildup, says this is no victory lap
Sometimes when an athlete commits to two marathons in a short period, one is the clear priority. Linden says that's not the case. Rather than go all-in on the Trials and worry about Boston once they're over, she and coach Walt Drenth will balance her needs for both races over the next four months.
"We've been working on this for roughly a year, making sure the energy levels are right," Linden said. "I'm going into both trying to do well. And I think if we don't see that happening, we can adjust and tweak and change the trajectory of the plan. Certainly people are going to think what they're going to think, but I'm after this to do some special stuff, both in Atlanta and in Boston."
And Linden is clear on one thing: while she's doing these races because they excite her, and the pressure may not be the same as it was earlier in her career, she says she is taking them just as seriously as any of her previous marathons.
"The whole thing at the beginning was, can I do both of these well? Not, can I get through both of these? And so we're going to adapt as we go. But I'm going to the Trials not to have a lot of fun and experience the Trials; I'm going there to make a team. And I'm going to Boston to be competitive and have a good shot at the podium or whatever a really good day looks like for me."
MB: Desi Linden doing the Trials AND Boston!!
3) Boston will have a big impact on the Ethiopian and Kenyan marathon teams
Because neither Ethiopia nor Kenya hold Olympic marathon trials, the spring marathon season before an Olympics has a massive impact on who makes their teams. So big, in fact, that it can outweigh everything else an athlete has done during the previous four-year cycle. Remember 2016? Mary Keitany, who entered the spring going 1st (2014 NYC), 2nd (2015 London), 1st (2015 NYC), was left off the Kenyan Olympic team after a poor showing (9th) at 2016 London. Meanwhile, the anonymous Tesfaye Abera worked his way onto the Ethiopian team by winning Dubai and Hamburg in 2016. Also on that team? Lemi Berhanu, who won Boston in April 2016.
That means that for athletes like Lawrence Cherono, Geoffrey Kirui, Lelisa Desisa, Edna Kiplagat, and Worknesh Degefa (and whoever ends up joining them in the elite field), their Boston result will likely determine whether they are in Sapporo or not.
Cherono, Desisa, and Degefa are all in likely "win and you're in" scenarios. Cherono won Boston and Chicago in 2019, Desisa was 2nd at Boston and won Worlds, and Degefa ran 2:17 in Dubai and won Boston; to leave any of them off the team after a 2020 Boston win would be madness. As for Kirui and Kiplagat, a win at 2020 Boston may not guarantee an Olympic spot, but it would seriously help their chances.
4) Boston (and all of the World Marathon Majors) needs to learn to prioritize

Our #1 complaint about the presentation of the Abbott World Marathon Major races is the same every year. The TV broadcasters consistently manage to miss at least one of, if not both of, the key moments of the men's and women's races: "the break."
There is a reason why the TV product ends up disappointing time after time. It is basically impossible to watch (or broadcast) two great sporting events simultaneously. Anyone remember PIP (picture-in-picture)? It was supposed to revolutionize TV sales but now TVs don't generally come with it because viewers have no interest in watching two sporting events at the same time. The problem with marathons is they don't seem to acknowledge that fact. Not only do they try to present two sporting events at once; they are now trying to present four.

Here is the title of the press release we got from John Hancock today: "John Hancock and the Boston Athletic Association Announce Return of 16 Champions for 2020 Boston Marathon."
Sixteen former champions? How can that be? Then you realize that John Hancock and BAA is treating four races — men's and women's able-bodied and wheelchair — as the same. That's crazy.
Don't misunderstand us. The wheelchair racers are inspiring, but you have to prioritize. The NFL doesn't treat all games as equals. The marquee matchup of the week is broadcast alone on Sunday night. And while there are a bunch of games in the 1 o'clock window on Sunday, they only show you one game at a time. Occasionally, when there is a break in the action, they'll show you a big play from another game. With the marathon, it's totally different. The broadcasters will often interrupt a key part of the game you are actually into to show you an uninteresting highlight or interview from a game you don't really care about.
The running races are what the vast majority of people are interested in. That's point #1. Once that's established, acknowledge the fact that the key point of the marathon is the final 10k. As Frank Shorter said, halfway is the 20-mile mark. So one race should definitely finish before the other race hits 20 miles (30k would be better; halfway would be ideal, as not much happens in the first half).
As things currently stand, with the elite women starting 28 minutes before the elite men, the races often finish very close to each other, which is a real problem for the TV coverage as the elite men normally run 15-16 minutes faster than the women. In 2018, Yuki Kawauchi almost caught Des Linden as he ran 23:56 faster than Linden.
The good news is we've heard a rumor that Boston is considering starting the elite men before the elite women in 2020. That would solve the problem of the races finishing nearly on top of each other. If the elite men started first and they get a 28-minute head start, they'll finish roughly 43 minutes ahead of the women, which means the elite women will be around 30k when the men's race finishes. That's not too bad. Although would another 20 minutes really kill anyone to make it so it could be halfway?
Or how about this? Just start the elite women with the wheelchair racers (58 minutes ahead of the elite men) and then you'll have them finish roughly when the men are at 30k.
Looking further ahead, if the World Marathon Majors expand beyond their current six races, we've advocated they should go to eight but only have one elite race per gender per race. That way, you would have four majors like in tennis in golf and only one elite broadcast to worry about for each marathon.

---
Talk about Des Linden's double on our world famous messageboard. MB: Desi Linden doing the Trials AND Boston!!
More: RRW: Sixteen Prior Champions, Including Des Linden, To Run 2020 Boston Marathon Besides Linden, other past Boston winners include Yuki Kawauchi, Edna Kiplagat, Geoffrey Kirui, Caroline Rotich and Lelisa Desisa.