World Cross Country Preview Podcast #1: Boots on the Ground in Denmark, Kelsey Bruce Mania
LetsRun.com Track Talk Podcast
By LetsRun.com
March 27, 2019
LetsRun.com is in Denmark for the World Cross Country (XC) Championships and will have multiple podcasts this week.
In podcast #1, the LRC team is in beautiful Copenhagen before heading to Aarhus and we're going heavy on the world XC coverage. LRC has a runner in the world's greatest footrace: Kesley Bruce. We preview Kamworor's chances of repeating and whether Obiri should be the heavy favorite. Plus Danish customs, the lack of European teams, but thankfully Jakob Ingegbrigtsen, and praise for Rojo.
Article continues below player
Listen in player below or in your favorite podcast player.
Show notes (click on a segment to start listening there)
[00:49] Praise for Rojo and start of Kelsey Bruce Mania
[7:26] World XC has an official beer: Mikkeller
[13:22] Alberto Salazar segment of week
[22:29] Men's XC Race Preview
[31:24] Women's Race Preview
[38:05] Danish Customs
[41:02] Where are the European teams?
[44:40] Breaking news: break dancing may be in Olympics
[45:32] Jakob Ingebrigtsen is running
Related content:
*Here's a link to end of 2007 World XC race where Bekele collapses that we talk about
*Kelsey Bruce article
*All of our World XC Coverage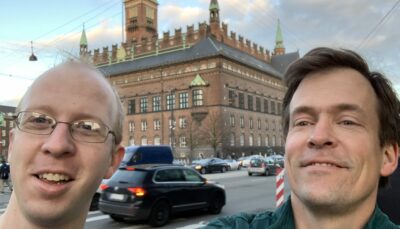 Support our Podcast Sponsors:
*Save on Life Insurance from Because You Run: Erik, the LRC Web Guy, is going to Save $19,440 Over 30 Years+ Click here for more info
*FloydsofLeadville.com has certified CBD products: . Click here and use code LRMAR to get 10% off your first order
If you missed last week's podcast with Meb Keflezighi where we talked about his career, the chances for a comeback and his new book, it is here