Podcast: Athing Mu & Donavan Brazier 600m Greatness, Drew Hunter from Slow Heat, NOP Lovefest, TV Blunders, Kejelcha Mile Preview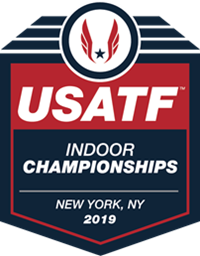 February 22, 2019 to February 24, 2019
By LetsRun.com
February 26, 2019
USA Indoors are in the books and 16-year-old high school sensation Athing Mu is now your national record holder in the 600m and the 2nd fastest women ever. Donavan Brazier is fastest man ever indoors at 600m, Drew Hunter won the 2 mile from the slow heat, "Tinman" had a great weekend and we had a couple huge entertaining broadcast blunders on the NBCSN broadcast.

Plus a little collegiate conference track action and a preview of Yomif Kejelcha's world record attempt in Boston this weekend.
Article continues below player
[0:00] Start
[02:09] Rojo's broadcasting blunder at the Heps (Ivy League Champs)
[02:49] USA Indoors: Athing Mu or Donavan Brazier, who was more impressive?
[07:21] Quigley over Houlihan at USAs
[08:43] Houlihan not running World Cross. Is it time to replace Not Rupp-Certified with Not Houlihan-Certified?
[12:18] Donavan Brazier vs David Rudisha
[15:57] Drew Hunter wins from slow heat
[21:15 ] Eric Avila audio: "I feel like I'm the national champion"
[25:42] National Title #4 or #1 for "Tinman" Tom Schwartz
[29:06] Should LetsRun get credit for Hunter running the 2 mile at USAs instead of the 5,000 in Boston?
[31:31] The NOP showed at USAs but so did only 1,700 people in NYC
[35:30] Broadcast Blunder Audio #1 from the NBCSN broadcast
[37:16] Broadcast Blunder Audio #2 from NBCSN broadcast & how would the twitter police respond if T&F were a big sport
[43:30] No one showed up at SEC Indoors in Fayetteville
[47:42] Alicia Monson encourages her teammate
[49:12 ] Grant Holloway=stud
[51:32] Preview of Kejelcha's world record in the mile attempt in Boston and Brazier's hope to go 1:43
Be sure to support the LetsRun.com advertisers who make this all possible:
*FloydsofLeadville has great CBD products for runners and if you used code LetsRunFeb10 you'll get 10% off your order.
*HealthIQ: Erik the LRC Web Guy Is on Track to Save $19,000+ on his life insurance over 30 years thanks to HealthIQ
Want to be on the show? If you've got ideas for the shoe feel free to email us letsrun@letsrun.com or you can leave us an audio message below.

*****