Samuel Tefera 1500m World Indoor Record Podcast: Guest Jordan Williamsz + Lance Armstrong at Austin Marathon, Dog Goes Sub 4, Road 5k Records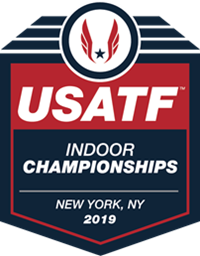 February 22, 2019 to February 24, 2019
By LetsRun.com
February 20, 2019
Samuel Tefera broke Hicham El Guerrouj's world record in a thrilling race and then barely celebrated.
We break it down and are joined (79 minute mark) by Tefera's rabbit in the mile record, Jordan Wiliamsz who reveals he never spoke to Tefera before or after the race.
Article continues below player
We had a ton of other serious action including road 5k world records and not so serious action like Anthony Famiglietti going sub 4 in the mile at age 40 thanks to a dog and Lance Armstrong and another drug cheat showing up at the Austin Marathon.
Plus live commentary and reaction of Jakob Ingebrigtsen's 1500m win in Dusseldorf over Tefera on Wednesday.
Show notes to come. Listen in the player below or at your favorite podcast provider. (You can download the podcast via the Soundcloud link below if you'd rather do that).
Show Notes
[0:00] Start
[01:01] Tefera's WR
[08:32] Birmingham PA Announcer Geoff Wightman on Tefera's non celebration, "It was a great shame and just a bit mystifying. Even the win should have been celebrated more than that."
[14:12 ]The "Z" in Jordan Williamsz name
[16:30] Fam and dog go sub 4 in mile
[20:17] Should Laura Muir's record be disallowed because of her shoes?
[26:13] 5k road world records in Monaco and Did Sarah Pagano have old record?
[32:08] USA Indoors, 31 runners in women's 2 mile, which heat will Shelby Houlihan be in?
[38:55] Why do we go to NACAC cross country?
[42:09] Can Donavan Brazier get world best in 600? Clayton Murphy AR in 1000?
[48:12 ]Random roadrace factoid of week
[51:08] Austin "Drug Cheat" Marathon with Mary Akor and Lance Armstrong
[54:49] They should have let Doper Dwain Chambers run in Birmingham
[61:23 ]Discussion and live commentary of Jakob Ingebrigtsen's win over Samuel Tefera in Dusseldorg Germany
[79:00] Special Guest Jordan Williamsz, Samuel Tefera's rabbit
Be sure to support the LetsRun.com advertisers who make this all possible:
*FloydsofLeadville has great CBD products for runners and if you used code LetsRunFeb10 you'll get 10% off your order.
Want to be on the show? If you've got ideas for the shoe feel free to email us letsrun@letsrun.com or you can leave us an audio message below.

*****