Schedule, Entries, and TV/Streaming Information for 2018 adidas Boost Boston Games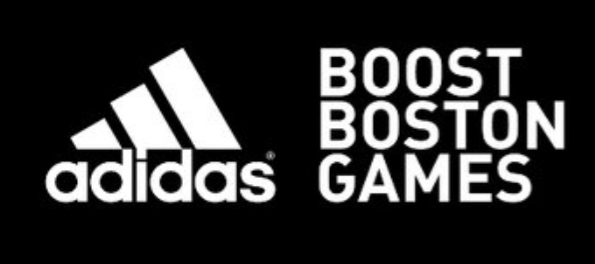 May 19, 2018 to May 20, 2018
By LetsRun.com
May 16, 2018
The 2018 adidas Boost Boston Games will be held this Saturday and Sunday. The meet schedule is below. You can click on each event to find a list of entries.
How to watch: Sunday's events (the sprints on Boston Common) are the only ones that will be broadcast. You can watch them live on NBC Sports Network from 1-2 p.m. ET and on NBC from 2-3 p.m. ET (you can also stream them online on NBC Sports Gold).
Article continues below player
If you live in the Boston area, we urge you to head out to the meet as both sessions are totally free.
All times U.S. Eastern. Update: LIVE RESULTS HERE.
Saturday, May 19 (Henry G. Steinbrenner Stadium, Cambridge)
| | |
| --- | --- |
| Time | Event |
| 6:00PM | BAA Fastest Girl in Boston 100m Heat 1 |
| 6:04PM | BAA Fastest Girl in Boston 100m Heat 2 |
| 6:08PM | BAA Fastest Girl in Boston 100m Heat 3 |
| 6:12PM | BAA Fastest Girl in Boston 100m Heat 4 |
| 6:16PM | BAA Fastest Girl in Boston 100m Heat 5 |
| 6:20PM | BAA Fastest Boy in Boston 100m Heat 1 |
| 6:24PM | BAA Fastest Boy in Boston 100m Heat 2 |
| 6:28PM | BAA Fastest Boy in Boston 100m Heat 3 |
| 6:32PM | BAA Fastest Boy in Boston 100m Heat 4 |
| 6:36PM | BAA Fastest Boy in Boston 100m Heat 5 |
| 6:42PM | Youth Girls' 400m |
| 6:48PM | Youth Boys' 400m |
| 6:54PM | Youth Girls' 800m |
| 7:02PM | Youth Boys' 800m |
| 7:15PM | Youth Sprint Medley Relay |
| 7:20PM | Men's Masters Mile |
| 7:30PM | adidas Women's 800m |
| 7:37PM | adidas High School Girls' Dream Mile |
| 7:47PM | Women's 1500m |
| 7:58PM | adidas High School Boys' Dream Mile |
| 8:09PM | Men's Mile |
| 8:17PM | Men's 800m |
| 8:27PM | Women's 5000m |
| 8:50PM | adidas Men's 3000m |
Sunday, May 20 (Boston Common)