Galen Rupp to Run Prague Marathon on May 6
By Jonathan Gault
April 24, 2018
American Galen Rupp will run the 2018 Volkswagen Prague Marathon on May 6, race organizers confirmed today to LetsRun.com. Rupp dropped out of the Boston Marathon — which was held just 20 days before Prague — just before 20 miles due to breathing problems and hypothermia as a result of the cold, wet, and windy weather during the race.
The course record in Prague is Eliud Kiptanui's 2:05:39 from 2010 and the winning time has been under 2:09 in each of the past nine editions of the race. Rupp's personal best is 2:09:20, which he ran to win the 2017 Bank of America Chicago Marathon in October. Before his DNF in Boston, Rupp had set a personal best in each of his first four career marathons.
Article continues below player
Hat tip to LetsRun.com messageboard poster "juddy96," who was the first to point out that Rupp was listed among the elite entries in the thread below.
MB: Galen Rupp listed on the entry list for Prague Marathon (May 6) + other elites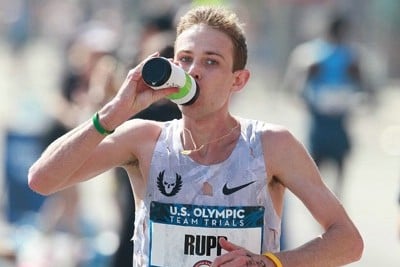 Top Men's Entrants. Discuss in the thread above. (Rupp beat Lemma in Chicago last year)
1 Sisay Lemma ETH (2:04:08, Dubai 2018)
2 Stephen Kwelio Chemlany KEN (2:06:24, Seoul 2014)
3 Bazu Worku ETH (2:05:25, Berlin 2010)
4 Mekuant Ayenew ETH (2:09:00, Prague 2017)
5 Galen Rupp USA (2:09:20, Chicago 2017)
6 Suehiro Ishikawa JPN (2:09:10, Otsu 2013)
7 Duncan Maiyo KEN (2:09:25, Eindhoven 2016)
8 Yuma Hattori JPN (2:09:46, Tokyo 2017)
9 Afework Mesfin ETH (2:09:49, Dubai 2013)
11 Japhet Kosgei KEN (2:08:88, Kosice 2015)
12 Barselius Kipyego KEN (2:13:06, Ljubljana 2017)
14 Oleksandr Sitkovskyy UKR (2:09:11, Marrakech 2015)
15 Asefa Tefera ETH Debut?
16 Felix Kibitok KEN Debut
17 Belay Tilahun ETH Debut