RRW: Abdi Abdirahman, 40, Eyes NYC Marathon Podium For Second Straight Year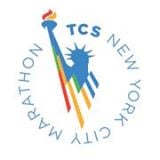 November 05, 2017
By Rich Sands, @sands
(c) 2017 Race Results Weekly, all rights reserved
NEW YORK (02-Nov) — Stop us if you've heard this before: Young man flees war-torn African country and settles in the United States, becomes a world-class distance runner, earns citizenship, represents Team USA in four Olympic Games and continues to remain competitive into his forties.
Nope, this isn't Meb Keflezighi we're talking about. Abdi Abdirahman has a bio remarkably similar to his iconic friend, and at age 40 he's figured out the key to remarkable longevity.
Article continues below player
The always tenacious man nicknamed the "Black Cactus" left his native Somalia and arrived in the U.S. in 1989 at age 12. He graduated from the University of Arizona and became an American citizen in 2000, just in time to run the 10,000 meters in the first of three straight Summer Olympics. He jumped up to the marathon for the 2012 Games and has also represented the U.S. at the world championships three times in track and five times in cross country. His set his 26.2-mile PR of 2:08:56 in Chicago in 2006.
Next up, Abdirahman will lace up Sunday for the TCS New York City Marathon and plans to be as competitive as his rivals nearly half his age. The Arizonan is coming off a remarkable 12-month period in which he finished third in New York last fall (2:11:23) and kept the momentum going with a sixth-place showing in Boston (2:12:45) in April.
"My training's been going really well towards this race," Abdirahman said here Thursday as he awaits his sixth venture over the demanding course through the Big Apple's five boroughs. "I had a good build up. The most important thing is not about my training, but [that] my health has been wonderful. Since I finished third in the New York City Marathon I haven't had any major injury. That's where I get most of my confidence. Being healthy for almost two years now is amazing."
The hot streak follows one of the biggest disappointments of his career, scratching from the 2016 U.S. Olympic marathon trials with a calf injury just three weeks before the race. By last fall he was fully recovered and at age 39 become the oldest man ever to climb the podium in New York. He's cut his weekly mileage to 90-100 miles (at altitude in Flagstaff, Arizona) and says his easy runs are now done at 7-minute mile pace. But he's hardly slacking off. Abdirahman trains with 2016 Olympic silver medalist Feyisa Lelisa of Ethiopia and puts in three quality workouts a week. "I'm in much better shape than I was last year," he says. "I did everything that I need to do to be successful, now it just depends on the day and how I'm gonna feel."
He also draws inspiration from Keflezighi. The 42-year-old icon is running his final marathon Sunday to put a cap on an incredible career that includes the 2004 Olympic silver medal, plus titles in both New York and Boston. "He's a great competitor," Abdirahman says of his friend, who left Eritrea as a child and arrived in America in 1987 at age 12. "We've had some great battles, but at the same time we have great respect for each other."
And he's shown Abdirahman how to beat age—and naysayers. "Meb just runs the races of his life on the right days," he says. "The career that he's had, nobody handed it to him. Everybody counted him out, and he just went out there and got it."
Come Sunday, Abdirahman hopes it might finally be his chance to join Keflezighi as a winner of an Abbott World Marathon Majors race. "I want to be at the front pack," he says. "I'm not running a time trial, and this is not a time trial course. It's a competition. And I'm not gonna let the guys get away from me. I want to pace myself to stay in the pack."
Right now he isn't sure if he'll make a run at the 2020 Olympics. "I'm going to take one year at a time from now on," he says with a hearty laugh. Whenever he does retire, the sport will always be a part of his life. "Even when I'm done [competing] I will still run 60-70 miles a week," he says. "It's something I love, I don't look at it as a job. That's where I feel peace. When I'm in the mountains running that's when I feel most comfortable and safest."