Boston Marathon Bingo is Here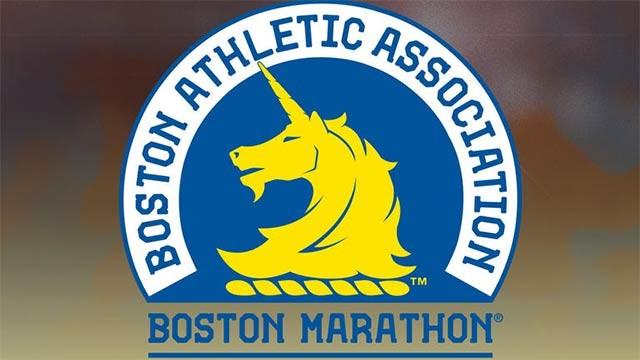 April 18, 2016
by LetsRun.com
April 15, 2016
To try and increase the popularity of our great sport we've written the "Idiot's Guide to the 2016 Boston Marathon". Share it with your friends.
Also we have created the first Boston Marathon Bingo Card.
Article continues below player
Play along as you watch Monday's race.
The first 10 people to email us at letsrun@letsrun.com with a with a Boston Bingo (try and note the time of each event) will receive a free LetsRun.com tshirt (sorry no mediums left).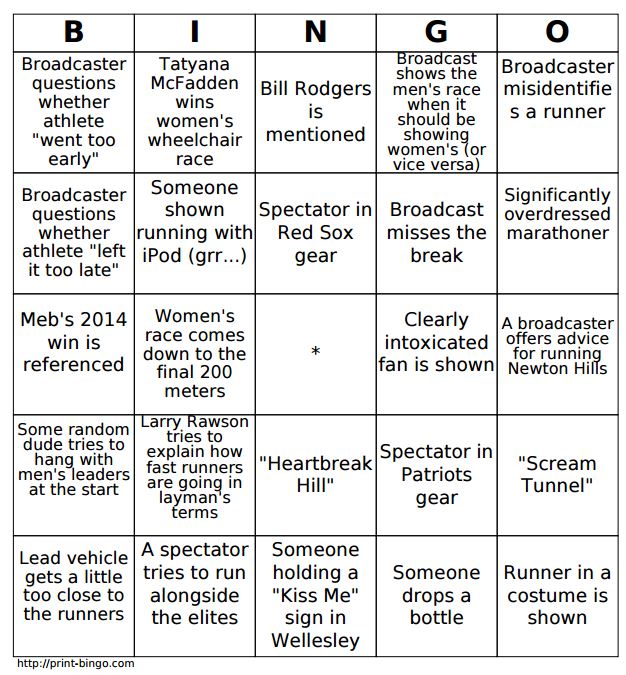 PDF printable version of card here.
Boston Marathon Drinking Game
And now that we've got Boston Marathon Bingo, we're going to leave it to you all to come up with the Boston Marathon Drinking Game. Discuss here.