The Sunday Times Reports That Nike/Athletics Kenya Bribery/Theft Allegations Are Now Part of a Criminal Probe
Kenyan police official: "It's upon the prosecutor to decide the way forward. If he says we arrest and charge, we will do it but if he recommends a further probe, we are ready. We are waiting."
*MB: Sunday Times publishes piece saying Nike/Athletics Kenya bribery/theft allegations are now a criminal probe
by LetsRun.com
November 16, 2015
Yesterday, The Sunday Times in the UK had a lengthy follow-up piece on its ongoing investigation into potential criminal wrong-doing involving Athletics Kenya's deal with Nike. The big development in the story is that the allegations are now being investigated as a criminal matter in Kenya.
The Sunday Times article can be read in its entirety here (subscription required).
The story has been summarized briefly elsewhere but we've read it and give you the key details.
Article continues below player.
The story focuses on previous allegations made by former Athletics Kenya staffer Matthews Kiprono Kiptum in a sworn affidavit seen by the paper. Kiptum first became concerned that the relationship between Nike and Athletics Kenya wasn't kosher way back in 2003.
According to Kiptum's affidavit, his suspicions were aroused during the renegotiation of AK's and Nike's multimillion-pound sponsorship kit deal in 2003. He claims to have seen an email from a Nike official to Kiplagat explaining how the contract would include an "honoraria fee" to AK, which was "to be shared between the chairman, the secretary-general and the treasurer in the amounts of $29,000, $18,000 and $18,000 respectively."
Kiptum claims the Nike official said in an email that the honoraria fee was "to ensure certain federation members will have adequate funding for certain services that Nike considers critical to maximising our value from the agreement and investment." These are said to have included travel costs and ensuring that officials could be available to receive calls "24 hours a day."
According to Kiptum, the deal between Athletics Kenya and Nike became strained by the time 2010 rolled around.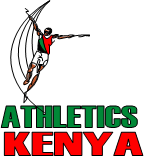 In 2010, Papa Massata Diack tried to encourage Athletics Kenya to terminate its deal with Nike and sign with Li-Nang. The story says Diack's firm actually put $200,000 into Athletics Kenya's account and that amount was quickly taken out by Athletics Kenya's VP David Okeyo without justification according to Kiptum.
Nike then countered with a new offer.
Nike was determined not to lose its deal with AK and a 10-year contract extension was agreed worth $13.8m. The contract included a $500,000 "commitment bonus" that is alleged to have disappeared from the AK account days after it arrived. The "bonus" was personally requested in an email from Kiplagat.
Kiptum says that Kiplagat ordered $200,000 of the sum to be sent to a Hong Kong account and that his secretary withdrew an additional $100,000 in cash. The remaining $200,000 was withdrawn in cash by Okeyo. Kiptum again alleges that there was no justification for such a huge withdrawal.
Kiptum says large sums from Nike were pocketed by Athletics Kenya officials over the next few years as $100,000 in cash was taken out by Joseph Kinyua (the treasurer at the time) in 2011 and $100,000 by Okeyo in 2012.
Papa Diack of course was furious as his firm lost out on both commissions from the Li-Ning deal and the $200,000.
Kiptum says he raised concerns with Nike about this as it was happening but Nike said it was their policy to not talk about individual contracts and he needed to raise his concerns with Athletics Kenya directly.
Last week, a spokesman for Nike told the paper it had operated with "integrity" and with "expectation and understanding" that its funds would be "used to support and service the teams and athletes." The spokesman said they are cooperating with the local authorities in their investigation.
In terms of the investigation, Athletics Kenya officials have been interviewed by detectives and the head of Kenyan police's criminal investigation department is quoted as saying: "It's upon the prosecutor to decide the way forward. If he says we arrest and charge, we will do it but if he recommends a further probe, we are ready. We are waiting."
The paper also notes how IAAF president Seb Coe is a paid ambassador for Nike.
The disclosure that Nike is linked to a police corruption inquiry will be particularly embarrassing to Coe, who is already under pressure to stand down from his lucrative role as an ambassador for the company.
---
Discuss this topic in our messageboard: MB: Sunday Times publishes piece saying Nike/Athletics Kenya bribery/theft allegations are now a criminal probe