Two Armory meets – Armory Track Invitational and Millrose Games – will be broadcast on NBCSN as 2 of 4 meets of USATF Championship Series
Press Release NEW YORK, January 14, 2015 – The Armory will play host to two nationally-televised major indoor meets in 2015. USA Track & Field has announced that both the Armory Track Invitational on January 30-31 and the 108th NYRR Millrose Games on February 14 will make up half of this season's indoor USATF  Championship […]
Join Our Supporters Club To Keep Reading
Sign up today to get a free 12-week training program and t-shirt.
Press Release
NEW YORK, January 14, 2015 – The Armory will play host to two nationally-televised major indoor meets in 2015. USA Track & Field has announced that both the Armory Track Invitational on January 30-31 and the 108th NYRR Millrose Games on February 14 will make up half of this season's indoor USATF Championship Series.
"The Armory is very pleased to partner with USATF as the Armory Track Invitational and the NYRR Millrose Games become part of this new and exciting series, that will give track & field a full indoor season,'' said Dr. Norbert Sander, President of the Armory Foundation. "What could be better for our fans than to start with the great record attempts by Galen Rupp, Mary Cain, Jordan Hasay and Matthew Centrowitz for the Armory Invitational and lead to the NYRR Millrose Games when some of the best events of 2015 will take place?"
Article continues below player
Both meets at The Armory New Balance Track & Field Center are scheduled to be televised nationally by NBC Sports Network (NBCSN): Armory Track Invitational, 4:30-6:30 p.m. January 31 and NYRR Millrose Games 6-8 p.m. USATF.tv will carry live events from both meets as well.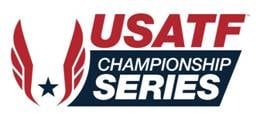 The USATF Championship Series is entirely to take place on the East Coast. Boston will be the site of the remaining two events with the New Balance Indoor Grand Prix on February 7 and the USATF Indoor Track & Field Championships on February 28-March 1.
The Armory Track Invitational (ATI) is a new event featuring some of the country's finest professional, collegiate and high school athletes and replaces the former Collegiate Invitational. More than 40 collegiate teams and hundreds of high school competitors will compete in the ATI.
Highly-touted long-distance performers Cain and Rupp will eye potential world records in their respective 2-Mile events in the ATI. Centrowitz, a world silver medalist (1500m), will represent a USA team on a leg of the much-anticipated international distance medley along with teams from Kenya, Ireland, New Jersey-New York TC, and college DMR squads from Villanova, Columbia, Wisconsin, Mississippi, Duke and Princeton. High jump specialists Olympic silver medalist Brigetta Barrett and World Indoor Championships gold medalist Chaunte Lowe along with triple jump sensation Olympic silver (triple jump) and bronze (long jump) medalist Will Claye are confirmed for the ATI.
Tickets for the Armory Track Invitational are available at tickets.armorytrack.com.
This year's NYRR Millrose Games promises to be one of the best ever and features the likes of
Olympic gold medalist in the pole vault Jenn Suhr, world champion hurdlers Jason Richardson and David Oliver, 2014 World 800m leader Ajee' Wilson along with the "fast and fashionable" Sanya Richards-Ross, who will attempt to break her own Armory Track record of 50.89 in the 400m. Ashton Eaton, the decathlon and indoor pentathlon world record holder, should add plenty of excitement to the New Balance Track and Field Center at The Armory along with many more of the sport's most decorated athletes yet to be announced.
This marks the fourth NYRR Millrose Games at The Armory and will include the country's premier professional, college and high school track & field athletes competing on one stage.
Tickets for the NYRR Millrose Games can be purchased at http://Tickets.NYRRMillroseGames.org. Further questions about both meets can be answered by calling The Armory at (212) 923-1803 ext. 7200.
About The Armory Foundation
The Armory is a New York City non-profit institution, with the mission of "Keeping Kids on Track." Each season the Armory — the proud home of the NYRR Millrose Games — hosts more than 100 track & field meets and welcomes more than 125,000 athlete visits. Besides its many youth sports and educational programs, The Armory runs the Armory Track Invitational, EmblemHealth Hispanic Games, the New Balance Games, and the New Balance Nationals Indoors. The Armory is also the home to the National Track & Field Hall of Fame. For more: Please visit ArmoryTrack.com.
About New York Road Runners (NYRR)
Founded in 1958, New York Road Runners has grown from a local running club to the world's premier community running organization, whose mission is to help and inspire people through running. NYRR's commitment to New York City's five boroughs features races, community events, youth running initiatives, school programs, and training resources that provide hundreds of thousands of people each year, from children to seniors, with the motivation, know-how, and opportunity to Run for Life. NYRR's premier event, and the largest marathon in the world, is the TCS New York City Marathon. Held annually on the first Sunday in November, the race features 50,000 runners, from the world's top professional athletes to a vast range of competitive, recreational, and charity runners. To learn more, visit www.nyrr.org.