Cam Levins Just Misses Commonwealth Games Gold as Moses Kipsiro Repeats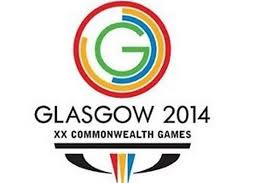 August 12, 2014 to August 15, 2017
by: LetsRun.com
August 1, 2014
Two time NCAA champion and Nike Oregon Project member Cam Levins nearly won the Commonwealth Games 10,000m final on Friday in Glasgow, Scotland. It was a blanket finish with three guys only .12 apart, but in the end Levins had to settle for bronze after making a tactical mistake and letting defending champion Moses Kipsiro of Uganda pass him on the inside for gold.
Kipsiro got the win in 27:56.11, Josphat Bett, the 2008 world junior 10,000m champion, the silver in 27:56.14 and Levins the bronze in 27:56.23, after a leader to leader 55.51 final lap.
Article continues below player
This one doesn't need much recapping and we urge you to watch the final lap below. Seven guys were in contention in the bell in this modestly pace race. Levins took the lead with 250m to go and the final 100m it was a three way battle. Levins led, Josphat Bett was on his outside and Kipsiro was behind them on the rail. Levins made the mistake of drifting wide to try and make Bett cover more distance and that opened the door for Kipsiro to sneak by on the inside and get gold.
The final lap is worth a watch.
Video of Final lap (you may need to hit play twice)
QT: Great Final Lap Racing doesn't get better than this
QT #2: Nice win by Kipsiro. Kipsiro won 5,000/10,000 gold at the last Commonwealth Games and has run 12:50 for 5000 before, but he has not run under 13:11 in the last two years and has been injured mostly this year. He was only 8th in the 5,000m earlier in the Commonwealth Games, but he took advantage of the opportunity here for sure.
QT #3: Bett celebrates too early. Did it cost him? The finish between Bett and Kipsiro was only .03 apart, yet it was Bett at the finish who put his arms up. He didn't appear to noticeably slow down, but did that cost him .03?
Bett did run 26:48 for 10,000m in 2011, but this was a golden opportunity for a guy who hasn't done much since. Earlier this year he was only 5th in the Drake Relays road 10,000m. He just missed gold tonight.
QT #4: Cam Levins comes oh so close. Levins finishing speed has improved under Alberto Salazar and he had a 55 second final lap. This was a really good chance for gold and he just barely missed it. Levins ran a very strong final lap, but he made the tactical mistake of drifting out wide which cost him the silver. Bett likely was going to beat him for gold, but Levins did also glance over his shoulder a couple of times while leading the final 200m could have cost him a little time as well. Give Levins credit, he ran like a man trying to get gold, which is one thing a lot of Alberto Salazar athletes do. Many other Western based runners don' t run with that mentality.
Post race, Levins was still very happy with his medal, saying, "I know I'm in the right spot, and I don't feel like I'm just going to be an also-ran now. I feel like I'm a deserving member of my team. When you're running with the Olympic champion in two events (Mo Farah), the Olympic silver medallist (Galen Rupp), multiple-time world medallist (Matt Centrowitz), all my teammates are medallists in something."
"This is validation that what I'm doing works, and training with the people I am is going to make me just as good. … I'm so happy to be on the podium. It's my first time … but I'll go back and train harder."
Cam's run got some love going on our forums:
*Levins Great Run in Glasgow
*Cam Levins is my new favorite runner
*BURY THOSE KENYANS CAM!!
*Cam Levins Bronze in the 10km – not bad for a guy who weighs 143kg/315lbs
Results via BBC. Full Commonwealth results here.
| Rank | Name | Country | Time |
| --- | --- | --- | --- |
| 1 | Moses Kipsiro | Uga | 27:56.11 |
| 2 | Josphat Kipkoech Bett | Ken | 27:56.14 |
| 3 | Cameron Levins | Can | 27:56.23 |
| 4 | Peter Kirui | Ken | 27:58.24 |
| 5 | Charlse Cheruiyot | Ken | 27:59.91 |
| 6 | Mohammed Ahmed | Can | 28:02.96 |
| 7 | Jake Robertson | NZ | 28:03.70 |
| 8 | Timothy Toroitch | Uga | 28:03.79 |
| 9 | Eric Sebahire | Rwa | 28:03.88 |
| 10 | Felicien Muhitira | Rwa | 28:17.07 |
| 11 | Moses Kibet | Uga | 28:30.78 |
| 12 | Andrew Lemoncello | Sco | 28:36.63 |
| 13 | Cyriaque Ndayikengurukiye | Rwa | 28:40.44 |
| 14 | Luke Caldwell | Sco | 28:47.39 |
| 15 | Adam Bitchell | Wal | 28:47.92 |
| 16 | Ben St Lawrence | Aus | 28:49.41 |
| 17 | Wilbaldo Peter Malley | Tan | 28:51.94 |
| 18 | Harry Summers | Aus | 29:00.56 |
| 19 | Paul Pollock | NI | 29:11.46 |
| 20 | Callum Hawkins | Sco | 29:12.52 |
| 21 | Thabo Ntlaloe | Les | 29:15.91 |
| 22 | Keith Gerrard | IOM | 29:46.85 |
| 23 | Mothimokholo Hatasi | Les | 30:03.17 |
| 24 | Rethabile Molefi | Les | 30:48.36 |
| 25 | Dewi Griffiths | Wal | 31:28.81 |
| | Jonathan Mellor | Eng | DNF |