Get $125 For Signing Up For A No Fee Checking Account: The Most Popular Black Friday Deal Ever On LetsRun Is Back
by: LetsRun.com
November 29, 2013
It's back: the #1 Black Friday Deal in the history of LetsRun.com.
This one is a no brainer if you haven't already taken advantage.
Capital One 360, an internet bank, is having an incredible Black Friday weekend deal. Open a no-fee checking account with them by Monday December 2nd at midnight eastern, and use their debit card 5 times in 45 days and they will give you $125.
Article continues below player.
It is that easy. You can sign up right now sitting on your couch and it takes 5 minutes. We know hundreds, maybe thousands of LetsRun.com visitors have taken up on this offer over the years. We have taken advantage of it ourselves.

They also have a second offer this year, open a savings account before December 2nd, and deposit $500 into that and they will give your account $75.
This is a no brainer. Not only can you get $200 by opening a checking and savings account, you can get a better way to bank.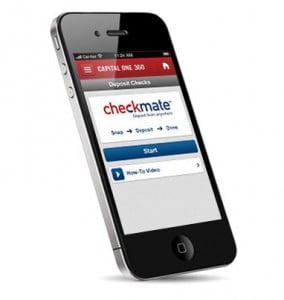 Capital One 360 has no fees (they don't even have an overdraft fee), no minimum balance and they actually pay you interest. It is a great way to bank and the reason LetsRun.com has a business savings account with Capital One and the founders of LetsRun.com have personal accounts with Capital One 360. LRC's Weldon Johnson has been a customer for at least 8 years with a checking, savings, and formerly a mortgage with them.
Click Here to Get Started on Opening an Account and Getting $125 (The signup process can be done in 5 minutes).
If you're still not convinced keep reading.
1) No Fees Capital One 360 does not charge fees. No monthly fees. No over draft fees. No ATM Fees. No fees at all. If you actually do overdraft they just charge you interest (11.25% at the time of writing) for the number of days you're balance is under $0. So if you overdraft $100 for 10 days, you'll pay Capital One 31 cents in interest total.  That is not a typo 31 cents. Many banks would charge you $30 on day 1.
2) No Minimum Balance There is no minimum balance with ING. (To get the $75 savings account bonus you must deposite $500 into the savings account).
3) Free ATMs  Capital One 360 is an internet bank so there aren't branches (that's how they save all their money). Capital One 360 never charges you an ATM fee but a lot of ATM machines do. To get around this Capital One 360 is a member of the Allpoint ATM network and all of their 38,000 ATMs are free. So in the Dallas-Fort Worth area where LRC founder Weldon Johnson lives, 7-11s are a part of the Allpoint network. So they all are free. Capital One 360 is owned by Capital One, so all Capital One ATMs are free as well (2000 of those). You can see the free ATM locator here.
4) Mobile Banking App Need to deposit checks? No worry, Capital One 360 has a mobile app. Snap a picture of the check and it is deposited into your account without ever having to go to the bank.  Need to write a physical check? No problem. Capital One 360 gives you a free check book when you sign up and you can also pay with electronic check.
5) Have you forgotten about the $125 for signing up?
Click here to sign up and get on your way to getting $125.
If you're still not convinced, email LetsRun.com's Weldon Johnson about Capital One 360 and ask him a question. He's a huge fan.
Fair Disclosure: LetsRun.com gets a referral fee if you sign up for an Capital One 360 product. They did not pay us anything to write this piece and LRCers have been taking advantage of this offer every Black Friday for years.