2016 Armory Track Invitational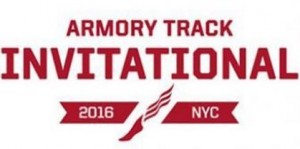 Manhattan, NY
February 6, 2016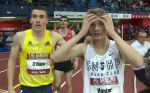 Move over, Alan Webb. Drew Hunter is the fastest indoor high school miler in the US ever. In other action, Marielle Hall blasted the final lap to win the 3k over Sheila Reid in 8:54 as Jordan Hasay and Nicole Tully in 6th and 7th didn't break 9:00, Ajee Wilson won the 800 in a close 2:02.15 over Laura Roesler and Lynsey Sharp, and Robby Andrews won the 800 in 1:48.43. Gabriela Stafford won the women's mile in 4:29.07, beating out NJ-NY's Erin Donohue (4:29.67).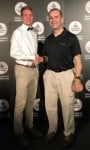 Tom Schwartz (aka "Tinman" on the message boards) has a training philosophy that is LetsRun.com approved (7-minute easy days) which focuses on Critical Velocity - 90% of VO2 max - and not forcing things. "Humans think, 'If I just run at goal pace, I'll automatically get there.' Um, that's not how your body develops. There's no physiological basis for that." *

MB:

Get the inside scoop on Drew Hunter's training - LetsRun's feature on Tom "Tinman" Schwartz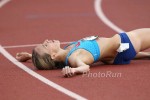 The Villanova grad will be looking to turn the tables on Jordan Hasay in Saturday's Amory Track Invitational.
Outside Letsrun
On The Boards
Photos
In The Past
Related Events