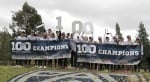 We also take a look at the Penn State women's upset at Big 10s, Thomas Curtin taking down Justyn Knight at ACCs and wonder whether the Foot Locker women's curse may come to an end this month?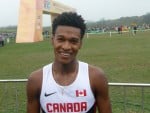 Conference action kicks off Friday with ACCs (No. 2 Syracuse men vs. No. 7 Virginia), PAC-12s (No. 1 Colorado men vs. No. 3 Oregon & No. 23 Stanford; No. 3 Colorado women vs. No. 5 Oregon), SECs (No. 4 Arkansas women vs. No. 13 Miss. St.) and the Mountain West (No. 1 New Mexico women vs. No. 9 Boise St.).

United States
October 30, 2015 to October 31, 2015
*USTCCCA Website (Coaches association)
Outside Letsrun
Curtin outkicked Syracuse's Justyn Knight to win ACC Champs while Scott became the first three-time SEC XC champ.