Big Savings::
*15% off


Orders of $60 and Up
Enter Code 140387 at checkout
*Eastbay Coupon
*Fotlocker Coupon
If You're Thinking of Going to Beijing Do it With the Experts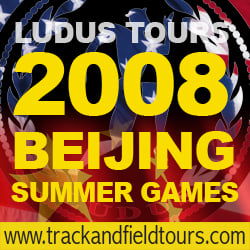 Mention LetsRun and Save $100

Book Review: Running Within
Want to improve your mental outlook on running? Then Running Within is the book for you. Read our review of this excellent book.
Recommended Reads
Looking for a good running book ? Read our mini-reviews and suggestions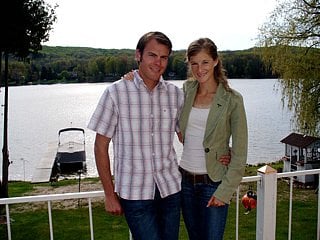 Ryan Shay
1979-2007
*Official Ryan Shay Remembrance Thread.
*Ryan Shay Photo Gallery
We interview one of our own:
LetsRun.com's Rojo talks about coaching at Cornell
USA Indoors Are Saturday Sunday: Start Lists/Results Reminder you can still go see the meet in Boston for only $13.50. TV Sunday 5-7pm ESPN2 Meet Postponed 2 hrs Due To Weather
LetsRun.com! Preview of Women's Events at 2008 USATF Indoor Nationals We break down the action in the ladies 800, 1500 and 3k for you and give you our predictions.
LetsRun.com! Preview of Men's Events at 2008 USATF Indoor
KD or Symmonds? Teg, Riley, Solinsky or Slattery? On the boards: Indoor Mens 3k Predictions? - i
More Pre-Race
*Profile Of American 1,500 Runner Jenelle Deatherage
*Excerpts from Interview With Hurdling Legend Allen Johnson
*After Brilliant 2007, TegenkampWants More in 2008 People seem to forget that Teg was only .03 away from a medal in the 5k in 2007. He's looking to win a US title in his first indoor race of the season. He has steadily progressed in his training over the years and is now up to 105 mpw.
*Men's Shot Put Taking Center Stage at Nationals
*USATF Preview of Indoor Nationals Some nice mid-d and distance action including Symmonds v. Robinson in the men's 800, McWilliams v. Teter in the women's 800 and Christin Wurth-Thomas in the women's mile. In the men's 5k, Tegenkamp will be challenged by his two training partners Chris Solinsky and Jonathon Riley (3 time US indoor champ)
Recap of Thursday's Great Action:
Indoors: Sweden: GE GALAN: Full Results
*Sold Out Crowd of More Than 10,000 Watches 19 Year Old Abubaker Kaki of Sudan Run 2:15 1k, Lagat Runs 7:34 The kid who ran a 1:43.9 last year to win the All African Games is ready to run in 2008. His splits were 25.4 – 27.1 – 28.1 – 28.7 – 26.5. He's going for the 1k world record on Sunday. He settled for the junior record on Thursday. Meanwhile, American Bernard Lagat continued his sensational 2008 indoor campaign with a comfortable win in the 3k. In the women's 800, Maria Mutola got the win in 1:59. In the men's 800, Dmitrijs Milkevics won the B race by 5 seconds in 1:46.09. In the A race, reigning world indoor champion Wilfred Bungei edged reigning Olympic champ Yuriy Borzakovskiy by .06 (1:47.16 to 1:47.22). In the women's 1,500, ex-Ethiopian Maryam Jamal edged current Ethiopian Gelete Burka in a 4:04 race.

Outdoors: Australia Powell and Wariner Dominate Powell came in at less than 100% but started cautiously and let up 10m before the finish and still ran 10.04. Wariner put aside his opening loss at 200m, and quited the critics of his coaching change at least temporarily with a 44.82 400m. Craig Mottram pulled away the final 200m for the 13:11 win in the 5000, his 6th Aussie title. *IAAF Recap Here
*Andrew Baddeley Wins 1,500 in Melbourne
*Powell Cruises to Grand Prix Record (With Photo) www.news.com.au
*10.04 - Imagine if He Was Fit www.news.com.au
*Powell Cuts to the Chase and Wins The Melbourne Age
*Craig Mottram Runs 13:11 for His 6th Australian 5000m Title The Melbourne Age
*Mottram sharp in 5000m win www.news.com.au
PreRace:
*Asafa Powell's Coach is Glad Powell Lost in Osaka He says Powell did not prepare properly in 2007 and that Powell's fundamental Christian beliefs had Powell thinking he could not be beat.
*Craig Mottram Wants to Know Where the Aussies Are
*Asafa Powell: "I would say I am the biggest deal in every sport there is"


Wednesdays Action: Isinbayeva Defeated for First Time Since 2004 by Svetlana Feofanova in Bydgoszcz
Texas News: Brian Sell Made an Honorary Texan as Hansons Brooks Sweeps AT&T Austin Half Marathon He'll have to start carrying a gun because being Texans ourselves we all know every Texan packs heat.
Well at least one does:
*Jeremy Wariner Thinks of the World Record Every Day and Packs Heat While Driving in Texas