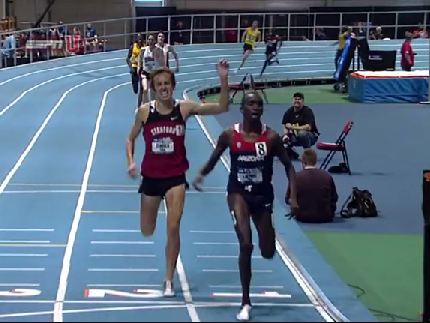 Lawi Lalang Looks For History And Unprecedented NCAA Triple - Can His Legendary Status Get Even Bigger?
Lawi Lalang is entered to attempt THE TRIPLE. The triple no one has ever done before - the mile, 5,000, 3,000. Can he pull it off? We break down all the NCAA men's distance action.
2014 Iowa State Classic: Live Results, Startlists, Schedule
Highlights: Iowa State's Edward Kemboi won the 800 in a US-leading 1:45.98 as Phoebe Wright won the women's race in 2:03.39. Virginia's Adam Visokay ran 7:57 to beat Craig Forys (7:59), Stephanie Garcia won over a competitive field in 9:11. 9 broke 14 in the 5000 as Wisconsin's Reed Connor won in 13:37.42 over Villanova's Patrick Tiernan (13:37.73) and Shadrack Kipchirchir (13:40.92), Duke's Juliet Bottorff won the women's 5000 in 15:49.80.