Pre-Nats Preview: No. 1 Colorado And King Ches Should Roll In The Men's Race; No. 2 Colorado, No. 4 Oregon And No. 5 Michigan Duke It Out In Women's Race
UTEP's Anthony Rotich and Jonah Koech will challenge Cheserek, but is there any way they can beat him? In the women's race, studs Aisling Cuffe (Stanford), Erin Finn (Michigan) and Bethan Knights (Cal) will all aim for victory after winning major invitationals earlier this season.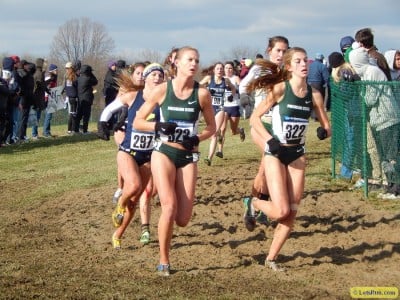 Big 10s Preview: #1 Michigan St. vs. #4 Michigan in the Women's Race; Can the Wisconsin Men Start a New Streak?
The Michigan and MSU women may not be 1-2 in the polls anymore but they're still two of the best teams in the country. The #1 Spartans are going for their fourth conference title in five years while the Wolverines are looking to get back on track after a third-place finish at Pre-Nats. In the men's race, Wisconsin will look to reclaim the title after Indiana snapped its streak of 14 consecutive wins last year.