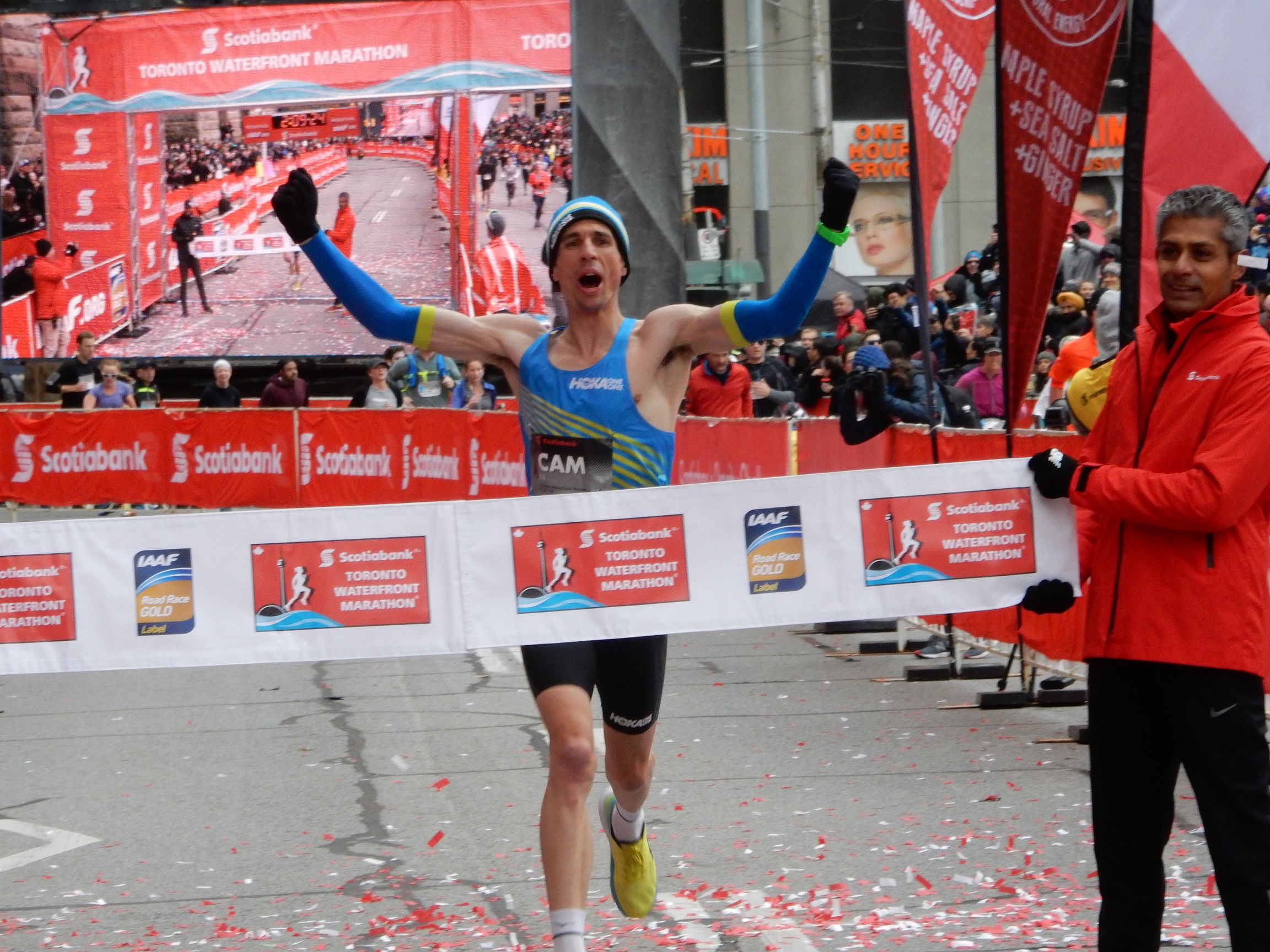 RRW: Benson Kipruto (2:07:24) And Mimi Belete (2:22:29) Win Scotiabank Toronto Waterfront Marathon As Cam Levins Breaks The Canadian Record With A 2:09:25 Debut
Tanzania's Augustine Sulle was a close second in 2:07:46 while Levins was 4th and Jake Robertson 5th (2:09:52). Levins brok the 2:10:09 Canadian record which was set by Jerome Drayton nearly 43-years-ago. Belete broke the women's CR in a close race with defending champ Marta Megra (2:22:35).
Sunday: Free Live Stream Of The Toronto Waterfront Marathon
The men's field features former Chicago/Tokyo winner Dickson Chumba, defending champ Philemon Rono, past Tokyo winner Endeshaw Negasse and 2:04-man Tadese Tola. The women's race has three 2:24-women in Fatuma Sado, Marta Megra, and Sutame Asefa.