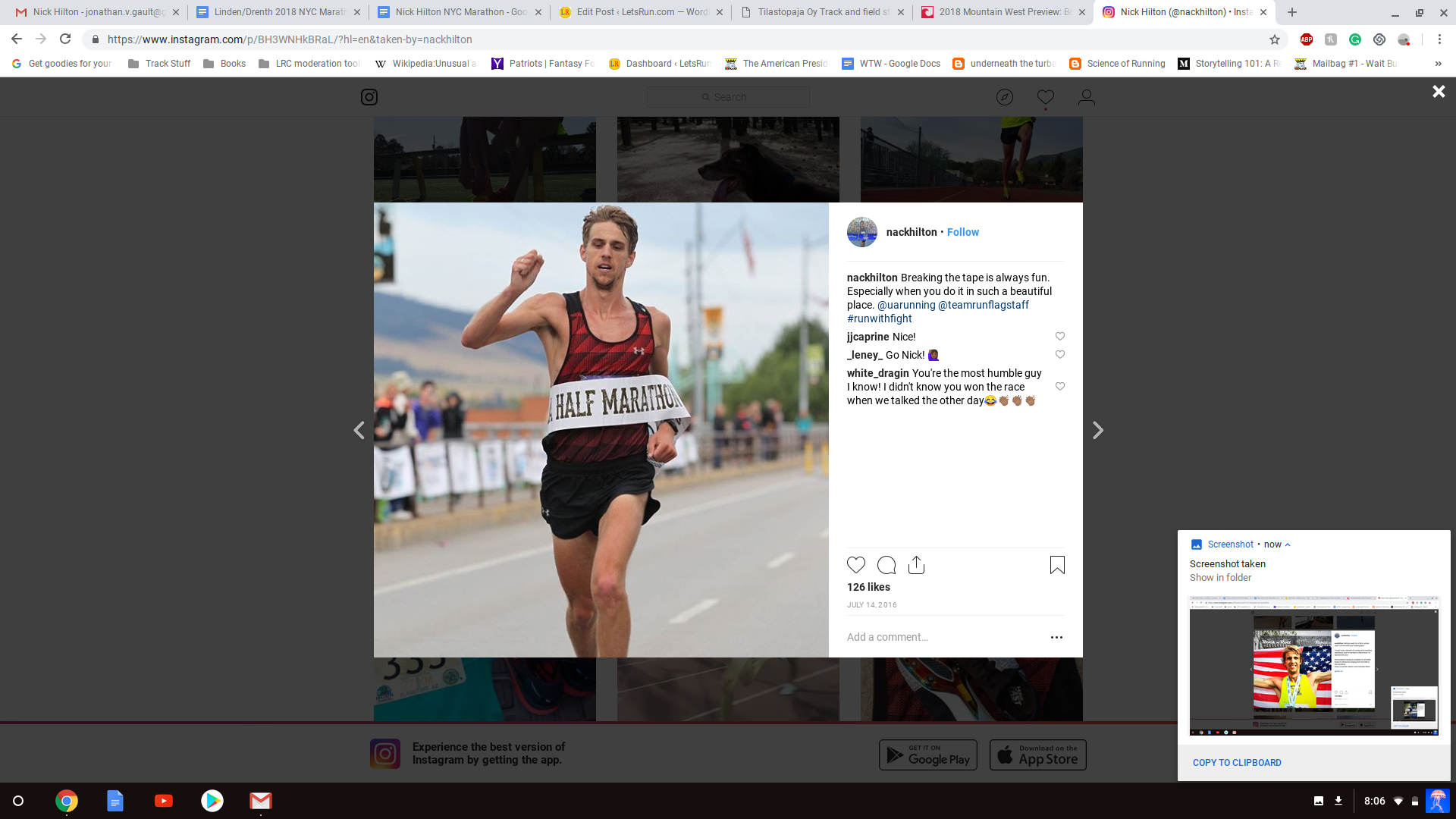 Still Chasing the Dream: Six Years After Moving to Flagstaff, Unsponsored Marathoner Nick Hilton Is (Still) Trying to Get the Most Out of Himself
Not everyone who chases the dream and moves to Flagstaff, AZ is a highly sponsored pro. Meet the unsponsored Nick Hilton who is still chasing the dream as he nears his 30th birthday. "There's something about living that grind and getting up in the morning and putting in that mileage and running the workouts and doing all that stuff, that is -- I don't know if freeing is the word, but it's just so satisfying. There's something about getting the absolute most out of yourself that is satisfying...To really maximize your potential in something I think is admirable, regardless of where that ceiling is."
Remembering Johanna Nilsson
8 years ago at the NCAA Indoor Track and Field Championships, Johanna Nilsson of NAU dominated the mile winning by 2.40 seconds, then came back an hour and a half later to dominate the women's 3000m by 3.61 seconds. She would never run another competitive race again. Sadly, she took her own life this past summer. We celebrate the life of Johanna Nilsson.