The New and Improved LetsRun.com Shoe Review Site Is Here
By
LetsRun.com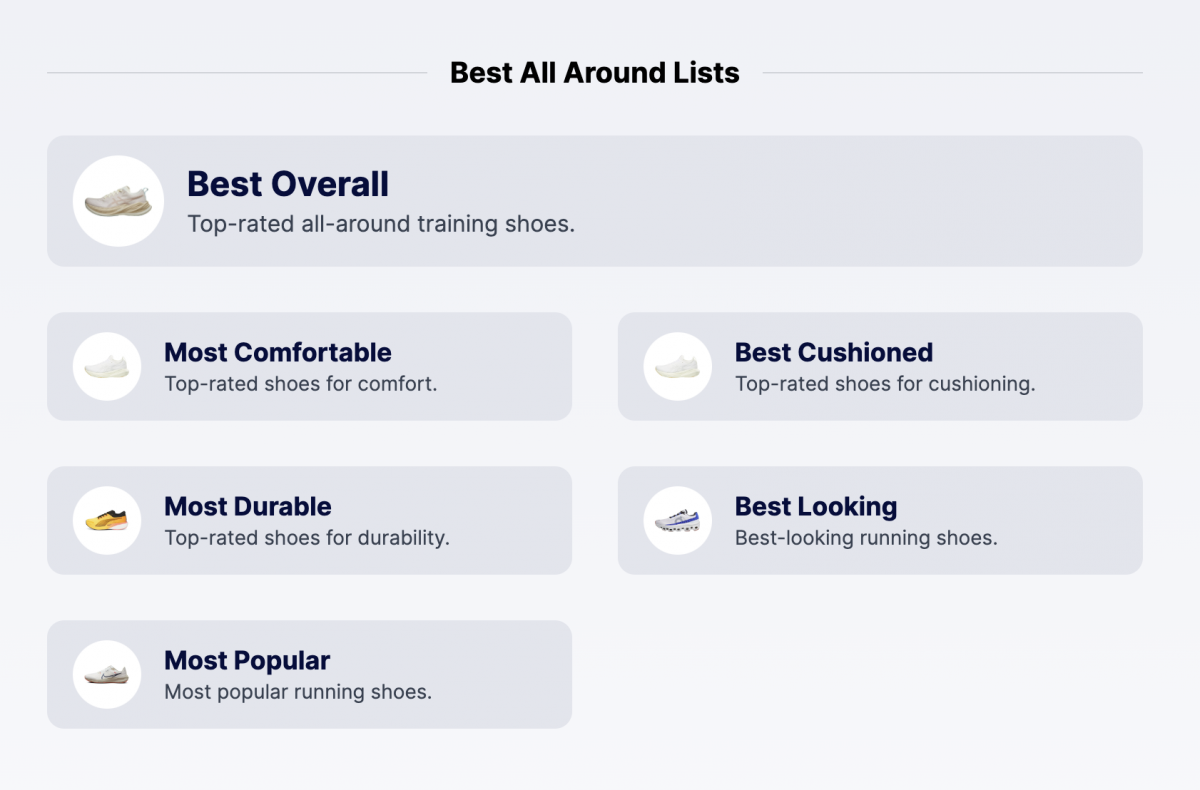 What if you could find out what the most knowledgeable and passionate runners on the planet thought about their running shoes?
That day is here, and we are proud to relaunch the LetsRun.com Better Running Shoes website. (Behind the scenes we've received nearly 3,000 reviews from you all this summer).
The LRC Better Running Shoes site takes running shoe reviews from the most dedicated runners – that would be you – and combines them with data science techniques to show you which shoes stack up best.
You can see the best training shoes overall, the best shoes rated for cushioning, comfort, durability, the best supershoes, trail shoes, just about anything you can think of. Want to know what type of runner rates the shoe? We've got that for you. Wondering how to compare a shoe with 8 reviews averaging 9.0 with a shoe with 50 reviews averaging 8.8? Our shoe grades already account for that.
We encourage you to take a look and submit a review. We are committed to keeping this a constant presence on LetsRun.com and will have widgets throughout the site, highlighting the best shoes and the best prices.
Why did we do this?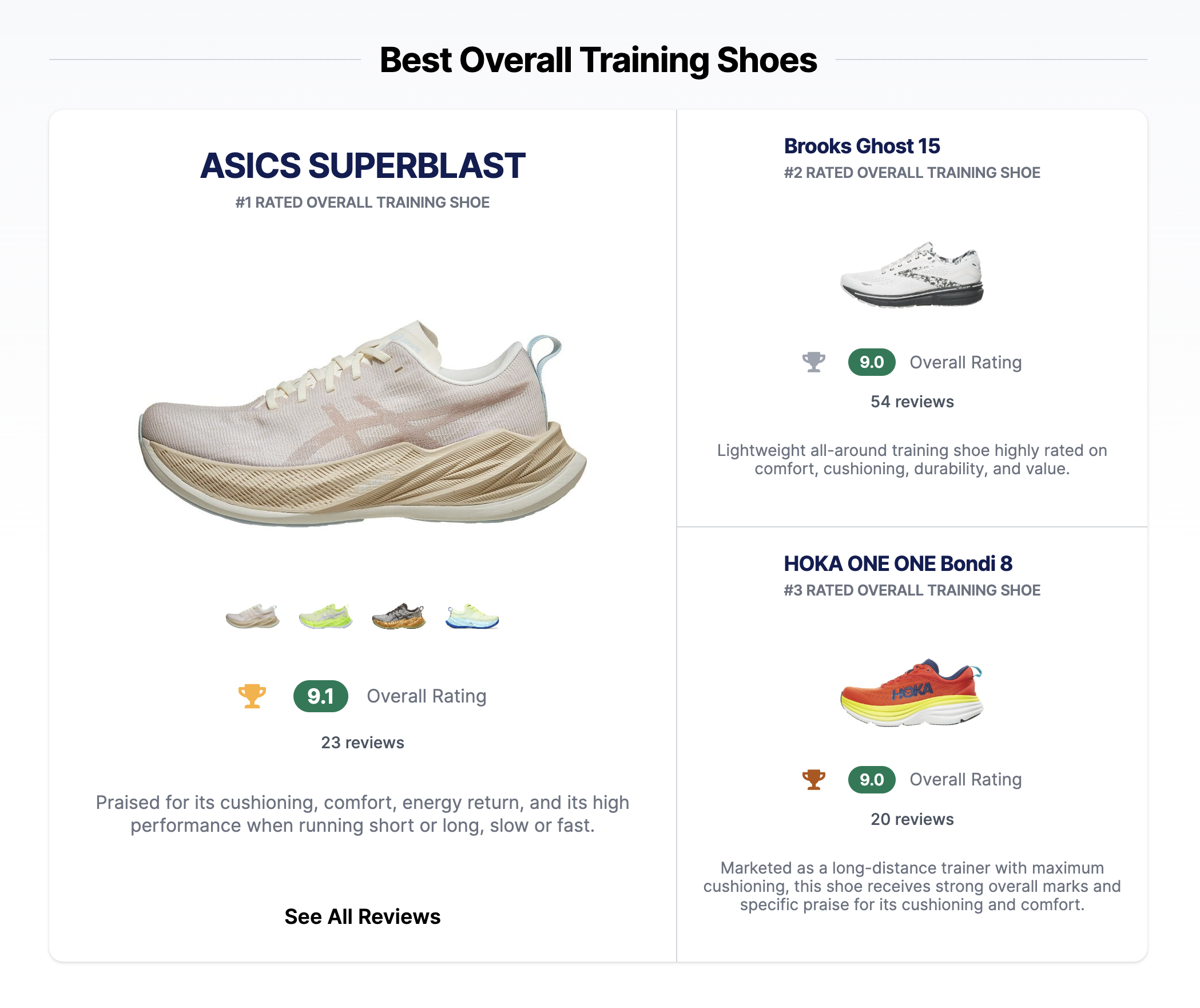 The running shoe review industry is broken.
Want to see a negative shoe review? They are almost impossible to find. The big boys want advertising dollars so they just spike negative reviews or gloss over negative aspects. You really want to buy a shoe based on the review of one reviewer, who is incentivized not to say anything negative about a shoe so they can keep getting shoes to review?
The Nike Pegasus is Nike's flagship line. It's the most-reviewed shoe on LetsRun.com. Well, you know what? Collectively the Nike Pegasus 40 ranks a lot lower than the Pegasus 39. Where else will you hear that?
Meanwhile, there are sites that pride themselves on paying for the shoes they review, not taking advertising, but they are incentivized to sell shoes. True story: The #1 shoe recommended to us on one of these sites this year was an outdated general purpose fitness shoe from a popular brand that sells well. And often with them you are just getting the review of one person.
We set out to solve this problem using the wisdom and knowledge of our visitors. We want to know the answers to questions like: Which shoes do fast, experienced runners like best? What type of runner is reviewing this shoe? How much do they actually run? Do they overpronate or not? Does that even matter?
Help You Find a Better Running Shoe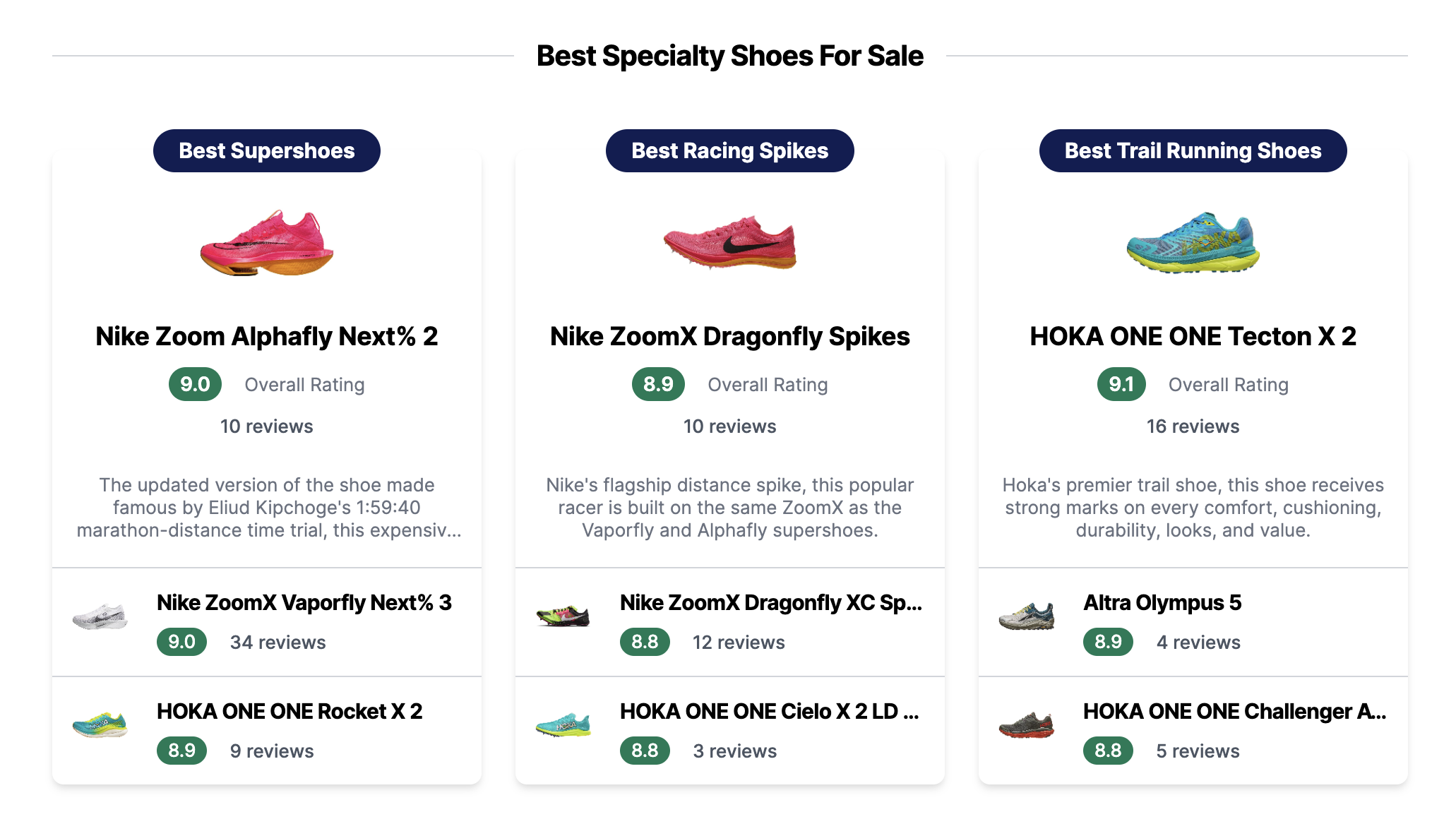 The good news is most of you like your running shoes (the average rating is 8.6), but that doesn't mean we can't use your reviews and data science to see what shoes really stand out. How do shoes compare to one another? Do reviewers like the new model than the old model? What do bigger runners, overpronators, _______(fill in the blank) runners, think of the shoe?  These are things we are helping you figure out and will be highlighting on LetsRun.com.
Please Check It Out – Submit a Review and Give Us Feedback
We've experimented with this site in the past, but are making a commitment to make it a constant presence on LetsRun.com. We've improved the data science behind it. So please take a look yourself. We want your feedback and your reviews. Anyone who submits a written review or emails us feedback will be entered to win a free LetsRun.com Supporters Club membership (where you can currently save an extra 20% on many shoes).