Meet the Guy Trying to Make a Running Shoe Profitably in France
Relance, a new French shoe company has its first shoe out and a kickstarter campaign
by Weldon Johnson
September 30, 2021
Running shoes made in France.
That is the dream of Florent Beng, the co-founder of Relance, a new French running shoe company, that thinks definitely outside of the box.
Article continues below player
Beng joined us on the LetsRun.com Track Talk podcast to talk about Relance, and try and get the word out about the company's Kickstarter campaign where you can buy the RL-01 for €120. ($140 USD)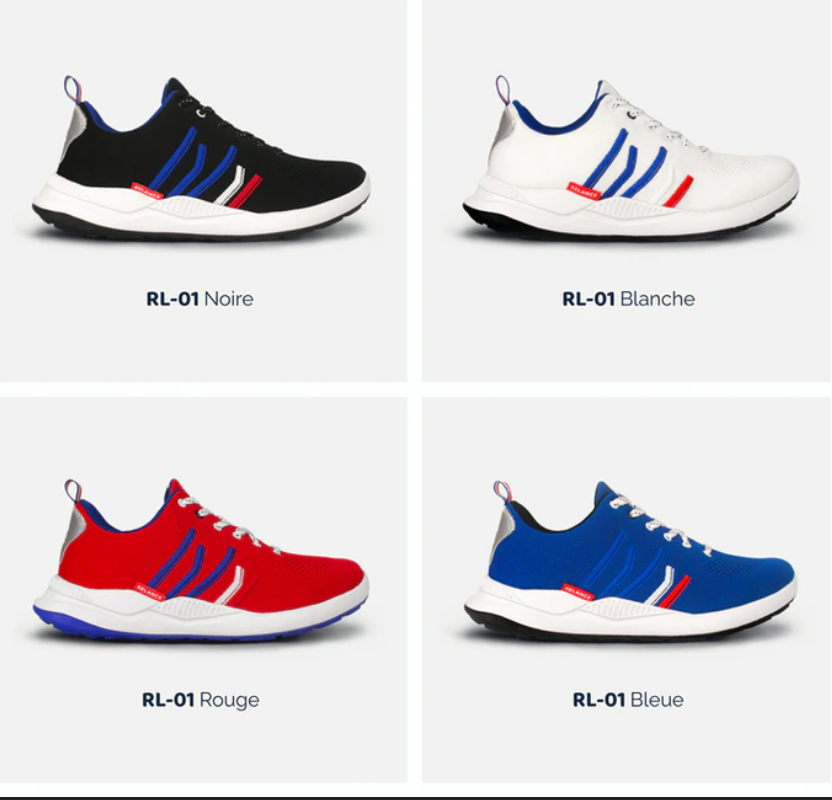 You can listen in the player below (Beng joins the podcast at the 65:35 mark) or at this link on your favorite podcast player.
The first thing you notice about a the RL-01, the first Relance shoe in production is its stylish look. The shoe, which features the very French (and American) colors of red, white and blue colors, comes in a white, blue or black base color, has a very classic design. It does not look like a traditional running shoe. One could easily wear this out around town or to dinner (not that I'm saying runners don't do this already, but with this shoe, no one would think you were even wearing running shoes).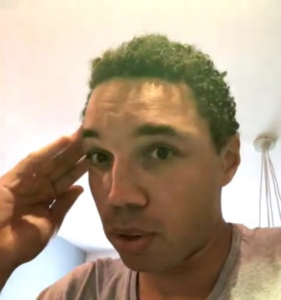 "We wanted also to design something that we would purchase (ourselves). Something that we would like to wear," said Beng.
The non-running shoe look comes from the design sensibilities of Beng's co-founder at Relance, Violaine Grégoire, who graduated from one of the top industrial design schools in France. And it may owe something to the fact while Grégoire and Beng are both runners themselves, neither came from the running shoe industry.
Beng, is a mechanical engineer, who used to play professional basketball in France in the 2nd division for this team, (he also played against Tony Paker as a teenager). He knows how to make and source things. 
Grégoire's forté is design and she was making sketches of shoes, and showed them to her friend Beng. Soon Relance went from a sketch, to a concept, but what about actually producing the shoes?
Then they had the radical idea that they could actually make the shoes in France, and still sell them at a traditional price point for a profit.
Running shoes have traditionally been made in China or now Vietnam because labor is very cheap in those countries. Factory workers in Asia are inexpensive, with many making under a $1 an hour.
Beng said a running shoe that sells for $150, can be made for $10-15 in Vietnam.  He said a shoe can be made in France for roughly 4 times that amount (slightly over 50 euros), but that still leaves room to sell the shoes profitably. with the people buying the shoes knowing they were made in local factories in France, with no questions about the conditions of the workers.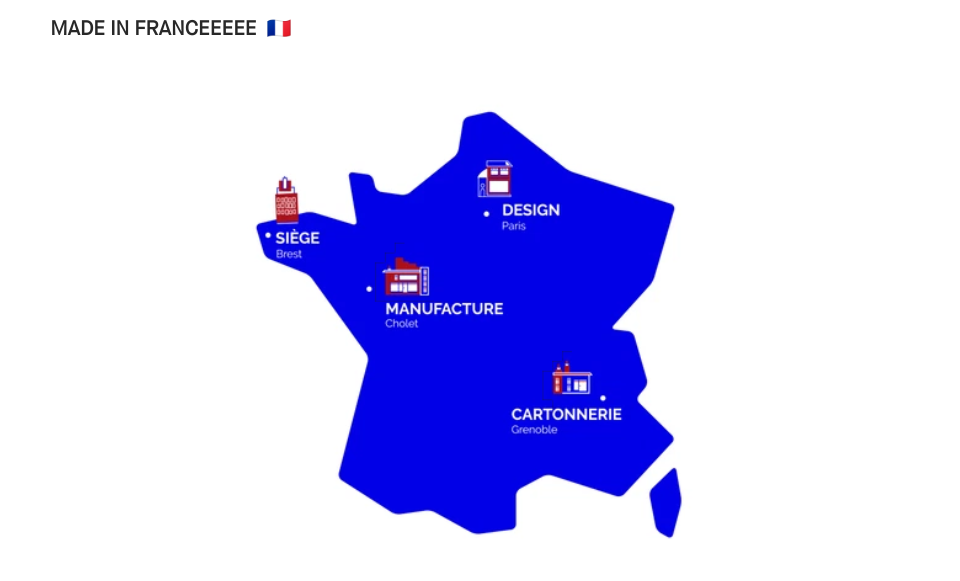 Beng figures most people want the shoes to be made locally in France, but consumers "are a bit curious" whether it can actually be done. He said "they like the idea" of Relance, which means to Relaunch in French, and that reception of the shoe and concept has been positive in France.
You can find decide what you think the shoe yourself by participating in the Kickstarter here which ends on October 6th (well technically October 7th at 2:59 am ET).
****
Wejo's note: While Relance sent me two pairs of shoes to try out, formal shoe reviews aren't really my thing. And even if I did want to try to do a formal shoe review, I've been sick for the last 10 days and haven't had a chance to put them to the test. If you do want to read a formal review of the shoe before ordering a pair, Brett Larner of Japan Running, whom we trust, has a good review here. Additional reviews can also be found here and here. 
One thing has jumped out at me though in wearing them around the house – the insole. It seems really high quality and reminds me of a custom insole that has a nice cushioned feel. I'm not the only one to be impressed by the quality of the insole. Check out what FueledbyLOLZ.com wrote about the insoles:
"[One thing about the Relance shoe that is] better than any other shoe ever (yes, really, and I've reviewed a few hundred shoes) is the insole of the shoe."
The other thing that I noticed on first look at the shoe besides its stylish look is it has just a one piece black outsole. I'm just not used to seeing that. Not sure if it's a good thing or bad thing, but it's not that common.