PUMA signs NCAA 100/200 superstar Divine Oduduru + 100h world leader Janeek Brown to endorsement deals
PUMA SIGNS NOT ONE, BUT TWO 2019 NCAA SPRINT CHAMPIONS
Press Release
Herzogenaurach, Germany, July 11th 2019 – Global sports company PUMA just took another step towards its goal to become the World's Fastest Sports brand, by signing Nigerian 100m/200m sprinter Ejowvokoghene Divine Oduduru, as well as Janeek Brown, the talented 21-year Jamaican standout 100m hurdler and National Record Holder.
Article continues below player
Divine Oduduru was recently crowned the NCAA 100m and 200m champion in June. The 100m resulted in an eye-popping 9.86 time, which incredibly is also the second-fastest time ever run by a collegiate athlete. The mark also currently ties him for 2nd place on the world-list of the fastest 100m times so far this outdoor season. As if this were not enough, Oduduru also ran a personal best of 19.73 in the 200m, which followed his 100m final only 45 minutes later. And just like in the 100m, Oduduru's time made him the second-fastest collegian of all-time, and he's currently ranked 3rd by time on the world-plist so far at the deuce.
Not to be outdone, Janeek Brown won the 2019 NCAA title in the 100 meter hurdles, in an impressive new Jamaican national record of 12.40 seconds. Her record and new personal best also resulted in the second fastest Collegiate all-time mark, as well as putting her atop of the current world leaderboard. Interestingly, the previous Jamaican record of 12.45, held by Brigitte Foster-Hylton, had stood since 2003.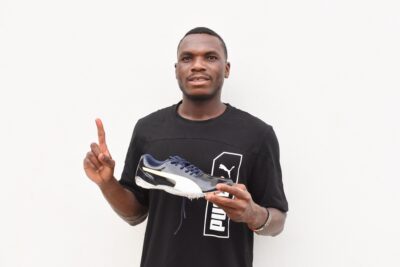 Even before Janeek traveled to the US to compete at a major U.S. university, in Jamaica she had already shown what she was capable of, by winning important youth events, such as the 2015 U-18 Carifta Games at 100-meter hurdles, and becoming the 2015 Jamaican Boys & Girls class 2 100m hurdles champion.
Divine, on the other hand, has had quite a few highlights in his early Athletics career for his native Nigeria. However, he perhaps remained, at least till more recently, best known amongst Athletics fans for his entertaining and candid post-race interviews during the 2013 World U18 Championships, back when he was only 16-years old. At the time, the charismatic Nigerian sprinter became a YouTube sensation of sorts, having told a journalist following the semifinals of the Boys' 200m, that the 200m final would be "a deadly day." Now, however, after his latest results at NCAA Champs, rather than being best known for his outgoing personality, the 22-year old has set himself up as one of the names to look out for at the upcoming IAAF World Championships to be held later this year in Doha, Qatar.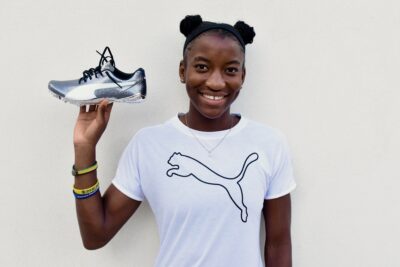 "Divine and Janeek are a great fit for the PUMA brand. They both personify our brand mantra 'Forever Faster' through their speed and sprinting excellence. Needless to say, we are delighted to welcome these talented athletes to the PUMA family and we look forward to the excitement that they bring to their respective events, and to the sport of Track and Field, in general. We believe they will also make a lasting impact and take their place in the annals of PUMA's rich sporting history," said Pascal Rolling, Global Head of Running Sports Marketing. 
---
Talk about this on the LetsRun.com messageboard: MB: Puma lands NCAA sprints stars Divine Oduduru and Janeek Brown