Breaking: Kenya Shelves 2016 Olympic Marathon Trials – Will Select Team Based On Marathon Results From 2015-2016
by LetsRun.com
October 27, 2015
On October 15, it was announced that Kenya would be holding its first-ever Olympic Marathon Trials on February 14. We ripped the decision and were skeptical it would actually happen as announcing a mid-February Trials in the middle of October doesn't make a lot of sense. Our skepticism was well-founded as this morning (afternoon in Kenya), Athletics Kenya announced via email that the Trials won't be taking place. Kenya will select its team based on the performances achieved at marathons in 2015 and 2016. The full Athletics Kenya release appears below.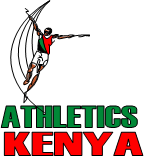 Article continues below player.
PRESS STATEMENT
2016 OLYMPIC MARATHON TEAM.
Following consultations with athletes, coaches and other stakeholders regarding the selection of the marathon Team to represent Kenya during the for 2016 Olympic Games , The selection of the athletes  will be based on performances and results achieved at the following competition:-
IAAF World Championships 2015.
Tokyo Marathon 2015/2016.
London Marathon 2015/2016.
Berlin Marathon 2015.
Chicago Marathon 2015.
New York Marathon 2015.
Any other marathon in 2015 and not later than 30thApril, 2016.
The athletes selected will be announced on 1st May, 2016 and thereafter will be informed when and where to go for residential training camp in preparation for the Olympic Games.
ATHLETICS KENYA
MEDIA AND COMMUNICATIONS
| | |
| --- | --- |
| Overall | |
| Comfort | |
| Cushioning | |
| Durability | |
| Appearance | |
| Value | |
---
Discuss this development on our messageboard: MB: Breaking: Kenya Shelves 2016 Olympic Marathon Trials – Will Select Team Based on Marathon Results From 2015-2016
We loved Chris Chavez's take on the chatter about the Trials might being a thing of the past on twitter and used his RIP line on our front page. Update: Chavez now has a Sports Illustrated article out on Kenya scrapping the Trials.
RIP Kenyan Olympic Marathon Trials
Oct. 15, 2015 – Oct. 27, 2015 https://t.co/KJ4bir3T3G

— Chris Chavez (@ChrisChavez) October 27, 2015
Athletics Kenya has retracted on the early selection criteria following consultations with athletes, coaches and other stakeholders..

— Katami Michelle (@MichKatami) October 27, 2015