Evan Jager Breaks The American Steeplechase Record
Jager Bomb: In Just The 5th Steeple Of His Life, Jager Runs 8:06.81 To Break Dan Lincoln's AR by 2.01
By LetsRun.com
July 20, 2012
Prior to the 2012 Herculis Monaco track and field meet, we called 23-year-old American Evan Jager "the most exciting US prospect the steeple has had in at least a decade and arguably forever" and wondered if he could possibly get the American record in just the fifth steeple of his life.
The answer was yes, as Jager lowered his PR from 8:17.40 to 8:06.81 to get third tonight in Monaco and beat Dan Lincoln's 6-year-old record of 8:08.82.
Up front, 2012 world leader Paul Kipsiele Koech of Kenya never was on world record pace but he did have the lead until the very end. Heading into the bell lap, Koech led by two-plus seconds over recently-crowned World Junior champ in 17-year-old Conselus Kipruto and a surging Evan Jager, who had steadily picked people off throughout the race. Kipruto went after Koech on the last lap and only got the lead at the very end after the last hurdle, as he used a 59-high/60-flat last lap to get the win in 8:03.49 to Koech's 8:03.90. Kipruto came into Monaco after setting a new World Junior Cchampionships record of 8:03.10 in winning gold in Barcelona just 5 days ago. Jager ended up third after a 63-second last lap.
The Race
The race (video highlights here or at bottom of this article), which was hyped as a possible world record attempt by Kipsiele Koech, started at an honest pace but was never on world record pace.
The two rabbits took the first 400 in 61 as Jager went out in the middle of the pack in 9th - 7th if you remove the rabbits - in 63-high. At this point, Jager was ahead of all the non-Kenyans in the race save one and behind all of the Kenyans. After the race, Jager said that was exactly where he said he wanted to be.
"We had a good race plan. Jerry (Schumacher) and Pascal (Dobert) told me to go out at the back of the Kenyan pack and just kind of sit there and just pass people as they started dying off," said Jager to flotrack after the race.
The first kilometer ended up being way too slow if Kipsiele Koech was going to go for the world record, but perfect for Jager - 2:44.04, which is 8:12 pace. The second rabbit tried to pick things up as it was run in 2:40.13. So 5:34.13 for the rabbit and about or 5:26-7 for Jager, which meant Jager was on 8:09 pace (5:26 is 8:09 pace, 5:27 is 8:10.5). The American record might be in jeopardy!!!
At 2k, Jager was in 7th, but 200 meters later, he had moved up two spots into fifth and it was clear he was looking good and Lincoln's AR was officially under assault as the clock read 5:59-mid with two laps to go for Jager. Jager kept moving up throughout the penultimate lap and as he hit the bell (7:03-high so a 64-low lap), he was in third and seemingly poised to move into second ahead of Kipruto.
Since he'd just run a 64-low and was moving up, it seemed as if the record was indeed going to fall. Sure enough, a lap later the record belonged to Jager as he closed in 63.
Up front, Kipruto never let Jager move into second and soon left Jager behind as he went after Kipsiele Koech, who himself after 2k had surged to his two-plus second lead which he had at the bell. Heading into the last turn, Kipsiele Koech still led by more than a second but Kipruto was coming. After the last water jump, Kipsiele Koech looked over his shoulder to see how close Kipruto was and it soon turned into a fight to the finish. Kipsiele Koech still led at the last barrier but soon after that, Kipruto passed Koech. As he did this, the two bumped into each other and Kipruto stumbled and looked like he might go down to the track. However, the youngster soon recovered his balance and held on for the victory.
Jager's Post-Race Reaction
Jager gave out some high fives after the race as he was obviously pleased to have broken the AR.
"I'm just pumped I got the record. (Coming in), I thought it might be a possibility judging on how the workouts had been going and how I felt at USAs, but like I said earlier this was my first international race with a pacer going out really, really hard. So I didn't know exactly what to expect - how hard I could push at the beginning and still maintain myself at the end of the race," said Jager in his trackside interview with flotrack after the race (interview is embedded at the bottom of this article).
"Going into the bell lap, I think I was at 7:02 or something like that, I was like, 'Oh my gosh, just keep it together. You don't have to blitz the last lap and you can (still) get it.' So if I was 7:02, I ran 64 on the end which is perfect. It felt like I was trying a lot harder than a 64, but I was dead and just barely got over the last water jump. I think I tripped it with my trail foot a little bit," said Jager, who really was at 7:03-mid to high at the bell and ran about 63-flat on the last lap. "I'm just glad I got through it and am super-pumped."
When asked if he thought he might be able to get the AR in his first year of running the steeple, Jager had the following to say.
"You know it's funny, because after my first one, (Greg) Metcalfe (the Washington coach) told me I was going to break the American record this year and I was like, 'What. I just ran my first one.'"
QT #1: Inevitably, the talk will now turn to and already has turned to "Can Jager medal in the Olympics?"
When Jager was asked this himself, he said, "I'm going to just try to make it to the final and then we'll talk about it."
The question of a medal is a legitimate one, as Jager is now #8 in the world this year and six of the guys ahead of him are from Kenya and only three of them possibly could go to the Olympics. And arguably the best Kenyan of them all, Ezekiel Kemboi, who is a two-time world champion and one-time Olympic champ, isn't ahead of Jager as he hasn't run in Europe recently given his legal troubles.
So Jager is the fourth-fastest guy going to the Olympics in 2012.
2012 10 Fastest Steeplers (Bold = Going To Olympics)
1 07:54.31 Paul Kipsiele Koech KEN 31-May
2 07:56.81 Richard Mateelong KEN 11-May
3 08:01.67 Abel Mutai KEN 31-May
4 08:01.73 Brimin Kipruto KEN 6-Jul
5 08:03.43 Jairus Birech KEN 6-Jul
6 08:03.49 Conseslus Kipruto KEN 20-Jul
7 08:06.16 Roba Gari ETH 11-May
8 08:06.81 Evan Jager USA 20-Jul
9 08:09.23 Bernard Nganga KEN 20-Jul
10 08:10.20 Brahim Taleb MAR 27-May
To be truthful, one would think the three Kenyans have a good shot of sweeping the medals. But if Kemboi isn't his normal self, then that puts Jager in the hunt.
Additionally, there is one other guy besides Kemboi who isn't in the top 10 this year that people would also think would beat Jager in London, France's Mahiedine Mekhissi-Benabbad. Mekhissi-Benabbad, who ran 8:10.90 back on June 9th and also won European gold this year, won silver in 2008 and bronze in 2011.

Evan Jager Talks After The Race
QT #2: The top 5 US list now looks like this:
1. Evan Jager 8:06.81
2. Dan Lincoln 8:08.82
3. Henry Marsh 8:09.17
4. Mark Croghan 8:09.76
5. Brain Diemer 8:13.16
QT #3: People talk about how world leader Paul Kipsiele Koech is unlucky as he doesn't do well at altitude and has trouble making Kenyan teams. But if we were Kenya, we'd be glad he's not on the team as his form is clearly going in the wrong direction. He was in super shape on May 31st when he ran 7:54.31 but one doesn't need to be in super shape in May. Maybe his problem isn't just altitude - maybe it's also peaking when it matters most.
Results appear below.
More: MB: Will Evan Jager Get The American Record in Monaco? Predictions Please...
*MB: Monaco Live Stream
*MB: Evan Jager 8:06.81 AR for 3rd Place!
*MB: Black Page for Evan Jager Please!
*MB: JAGER BOMB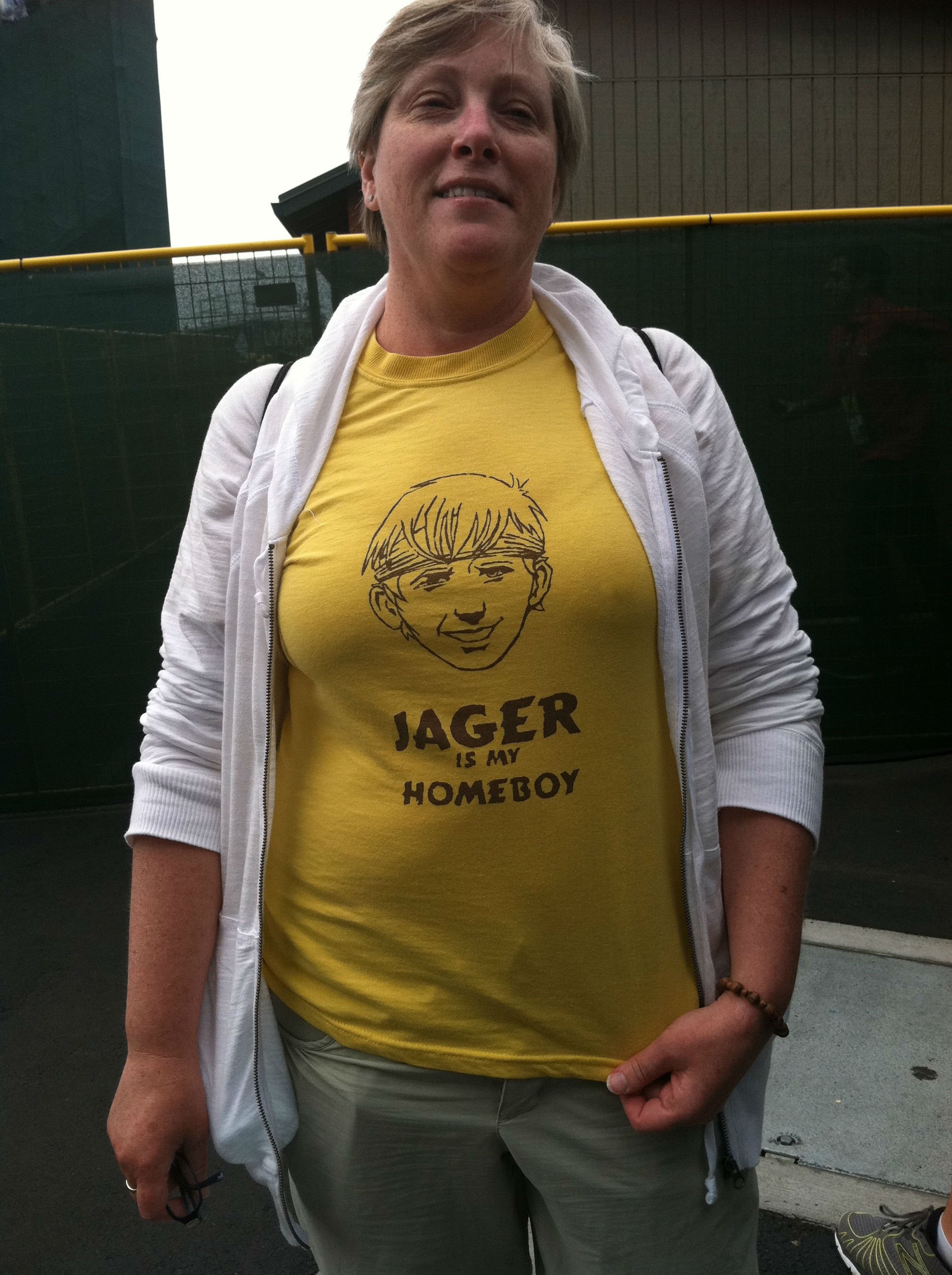 Rank
Athlete
Nation
Result
Diamond Points
Diamond Ranking

1

KEN

8:03.49

PB

4

2

2

KEN

8:03.90

14

1

3

USA

8:06.81

AR

1

6

4

KEN

8:09.23

SB

5

KEN

8:10.62

1

6

6

MAR

8:14.11

7

KEN

8:16.26

2

4

8

FIN

8:27.96

SB

9

MDA

8:29.69

10

AUS

8:32.86

11

CAN

8:36.69

12

FRA

8:39.90

KEN

DNF

KEN

DNF
Intermediate Times:
1,000m: Koech, John (KEN) 2:44.04
2,000m: Yego, Hillary Kipsang (KEN) 5:24.17
Video Highlights:

---
Comments, questions, suggestions, story you'd like to submit? Email us.