World XC 2011 Interviews Part III: Legends Craig Virgin, Thom Hunt, Greg Meyer, Ed Eyestone, Steve Plasencia, George Malley
By XCNation.com
March 8, 2011
<![if !vml]>

<![endif]>
Editor's Note :Part two of a four part series leading to the World Cross Country Championships to be held March 20, 2011 in Punta Umbria, Spain by XCNation.com reprinted with permission..
Part 1: Interviews with Andrew Bumbalough, Molly Huddle, Ammar Moussa, Hannah Valenzuela, Craig Lutz, and Blake Russell Before 2011 World XC
Part 2: Interviews with Brent Vaughn, Magdalena Lewy Boulet, Erik Olson, Molly Grabill, Justin Vilhauer, Ryan Poland, Scott Bauhs, Chris Barnicle and A Cuffe
Part 3: Legends Craig Virgin, Thom Hunt, Greg Meyer, Ed Eyestone, Steve Plasencia, George Malley
Part III: Defining the Moment
World Cross Legends Spotlight: Craig Virgin, Thom Hunt, Greg Meyer, Ed Eyestone, Steve Plasencia, George Malley
"There is a defining moment in every persons life. Within that moment, everything that that person is, shines its brightest."
In the moment of trial and perhaps despair, when all is lost or seems in vain the champions heart emerges. When faced with a decision to press on or give in the champions heart emerges. He chooses to be great and rises to the challenge, against all odds presses into the unknown, into greatness. To define his moment and let that moment inspire a generation.
cheers for them. Cheer for yourself. Believe in yourself. You are American's and this is World Cross, the greatest distance running event in the World!
<![if !vml]>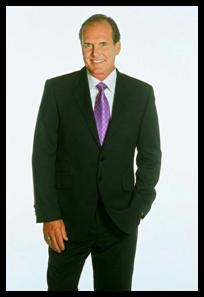 <![endif]>Craig Virgin – World Cross Country Champion 1980 & 1981
Arguably one of the greatest prep distance runner all-time Virgin set the prep two-mile record of 8:40.9 to break Steve Prefontaine's 8:41.5 and still holds the Illinois State Meet Cross Country Record for 3-miles 13:50.6. Won nine Big-10 Conference Championships. The 1975 NCAA Cross Country Champion. Went on to set the American 10K record at 27:39.4 and later ran the second fastest 10K all-time 27:29.16 in 1980. Finished 2nd in the 1981 Boston Marathon. Winner of the 1980 & 1981 World Cross Country Championships. (Photo Courtesy Craig Virgin)
He is brash, hyper-confident, determined and most of all he wants to win. The drive for individual excellence led him from Lebanon, Illinois to the starting line of the 1980 World Cross Country Championships held in Paris, France. Travelling 3000 miles, the journey to the Gold medal began two years earlier in Glascow, Scotland.
In the 1978 World Cross Country Championships Craig Virgin was a member of the finest collection of American distance runners to be represented at the World Championships. In his first ever World Championships Virgin finished 6th overall helping to lead Team USA to a silver medal losing to France by 5-points (151-155). He was hooked!
"The world cross country championships has been the only distance running championship for the distance runner every year. To be able to have most of the world teams on the starting line all in the same race is a fantastic opportunity for the sport, the countries to the individual athletes, from the mile to the marathon the best of the best were out there battling over 12k. I used my time in the 1978 race when we almost won to pic the brain of Bill Rodgers. I wanted to know how to do well as Rodgers had finished 3rd in the 1975 World Cross Country Championships. Guy Arbogast got 5th and I got 6th and we were running with Englishman Tony Simmons and the Scot Nat Muir. In that race it rained, snowed and hailed. We were separated by five points from France. I left that race thinking, we are a country who doesn't take cross country running seriously and yet we almost won, I said, "Guy's we can do this" and started recruiting."
In 1980, we had the trials in Eugene, Oregon. We were hungry and I reminded the guys in 1978 we had gotten second by five points. It was a better condition for us and was held in the shadow of the Eiffel Tower in Paris, France. I had this walk-man which was one of the first ever in the United States, everyone was marveling about the sound and I was grooving to the tunes of Billy Joel, Linda Ronstadt, the Doobie Brothers and Neil Diamond. The music helped calm me, I think back to 1979 and the races leading to the World Championships I ran in the famous Italy cross country race Cinque Mulini and got 3rd. I ran right with Bronislaw who had finished 2nd in the previous World Championships. I knew I could run with the best when I ran with the best of the world in that Italy race.
I was the team captain in 1980, there were nine guys on the team and six to score. We were used to wide boxes, in Europe they have long and narrow boxes. Two across and four deep. We decided to put three across and three deep. The gun was up and we were off. I felt we had a great start but in 50 meters they pulled the rope and the race stopped for a restart.
I was directing the guys back to the starting line and what happened next I will never forget. I was lining the guys up and the guy shot the gun. There was no marks, set or go or at least I never heard it. My own teammates ran over me, some guy grabbed me and kept me from falling on my face. By the time everything got sorted race I was in the back around 50th and I had the moment of truth.
In the movie tin cup, Kevin Costner, says that is what we call a defining moment. Either you define the moment or the moment defines you. I had that moment in that race, I had to make a key decision. In that moment of truth, the first cross roads of my career. I had no way to pass and I could not even see the front runners as I was caught in a see of runners filed five across and packed tightly as far as I could see. Part of me could have given up at that moment and said just screw it, but I told myself I had come 3000 miles to win. I kept telling myself I had 11k to go and a lot can happen. I looked for every opportunity to work towards to the front. I felt like a NASCAR car that got a flat tire and had to pit and start in last. I did everything I could to create openings and react because there was no way to pass. Most times I was fighting and clawing my way through guys looking for every opportunity to move forward. When I saw it, I made a move.
I worked my way up and with 2-laps to go I came up out of the pack and suddenly I saw the lead pack. I see 4-5 guys running in the lead pack and about 50 meters in the front of them I see Nick Rose. Nick Rose and I have history. We had been rivals in college, he had beaten me in the NCAA Championships my sophomore year. I beat him my junior year at the NCAA Championships. We had so many battles and I thought to myself, ok, do I stay here in the safety of the lead pack or do I go out after him and take a risk, I knew I would be possibly setting myself up to fail. Then I thought, did I come 3000 miles to run for second or to win? I decided to sling shot around the pack and go after Rose.
My goal was to catch him with one-lap to go. I tried to set it up as I did in the 1975 NCAA Championships when I ran on Rose shoulder and beat him in the final straightway. Approaching the final lap as we approach the straight-away he is about 10 yards away from me. We take one last jump and Rose looks back and saw me. Rose then looked turned forward and took off and left me in his dust. I worked so hard to catch him and when he took off I was just dead in the water. I was sucking wind and suddenly 3,4,5 were coming up on me. In that moment, I had another defining moment of truth. I said to myself, do I bag it and give in? I thought to myself I didn't come 3000 miles to run for second place. I forced myself to recover on the run. I forced myself to stay with the pack when they caught me.
Over the next 1K I fought through the pain and agony of dead legs and burning lungs. Then out of nowhere got a second wind. All of a sudden West German Hans-Jurgen Orrthmann is on my shoulder and Belgium Leon Schots was on my shoulder and we were chasing Nick Rose with the Russian Aleksandras Antipovis chasing us. The stage was set.
I had history with Hans-Jurgen Orthmann. As a senior I won the AAU junior 3-mile trials and qualified for three junior meets across Europe with the first taking place in Germany. The West German junior Orthmann was a skinny, tall guy that was a star runner. I faced him in the 3000 meters in my first race. I led the entire race and was beaten in the final 100 meters. I ran 8:10 that day. It had been 7-years since I faced Orthmann. I wanted to beat Rose, and I definitely wanted to beat Orthmann.
With 600 yards to go, I remembered I had purposefully practiced on that final straightaway. I knew where to start my kick and I set up landmarks so I would know what distance I was from the finish and when to begin my final sprint. I learned it was hand to hand combat in the final kilometers of World Cross and I knew in the World Cross you have to be ready for anything. Orthmann started sprinting with 600 yards to go and I felt it was too soon, so I let him go. I never let him get more than 10-15 yards away from me and I just hung on. We both started gaining on Rose who was sucking gas with a tapped fuel tank. Rose was so gutsy, I remember Orthmann comes to his shoulder and Rose battles and holds him off for a time but then fatigue gets to him. With 200 to go I made a gear change at my landmark. With 200 to go I realize I am going to pass Rose, I look at the finish line and realize I may be able to catch Orthmann. As I came up behind Orthmann I wanted to use the element of surprise, I knew if I was going to pass I would blow the doors off. He looks left and I go right. I didn't want him to see me and by the time he pivots around I have two steps on him and I knew I had it.
The final 20-meters I put my number one finger up in the air in celebration. I snatched victory from the jaws of defeat in the final 200 meters. In my defining moment of truth I did not give up. That is what separated me from getting 1st to me getting 2nd or 3rd or 60th. Like Winston Churchill says I never ever gave up. When things got dismal, bad and at times impossible I put my head forward and made the decision to define the moment. I won!
I remember back in 1972, when I ran we had no Nike Cross or Foot Locker. I ran my state meet and won setting a meet record which still stands to this day. We had no internet or instant access to results. To judge myself against the best in the nation I waited until my Track & Field News magazine came in the mail. I would sprint to the mailbox and I would read what happened in the nation. My news was always 2-3 weeks old. All I could do was attend the US AAU championships, the AAU was our national governing body back then, I ran the 6-mile distance, I watched Frank Shorter win the gold medal in September from Munich and in November I am on the same starting line as he and the entire Florida track club. I ended up 12th that day as a HS senior against Olympians. That was all I could do. I wanted to win and I wanted to be the best at what I did in my sport.
(XC Nation) Tell me about what it meant for you to be a member of Team USA at World Cross?
(CV) I have been an individual all my life, but my most prize moments were when I was a member of team USA at the world championships. When I realized we got second in 1978, 1980, 1981, 1983, 1984 I was ecstatic. I made that team 10-years. I wanted to win as an individual and win as a team. We got second five times on the ten teams I ran on. To run against the best and represent my country, we were proud to run for USA.
(XC Nation) Do we have the talent to win?
(CV) The guys who were gutsy enough to come to our trials then paid the ultimate sacrifice to represent their nation. They didn't get paid, they gave up three pay checks to run in those trials. The guys of today have no excuses. We always felt that when you ran in the World Championships and you did well it was a catalyst to huge improvement as an individual. The guys who ran on our teams are guys who made huge impacts in our sport in their individual sports, Greg Meyer went on to win Boston, Mike Roche was an Olympian in the Steeplechase, Randy Thomas, Bill Rodgers, Steve Plasencia, Don Clary, Duncan McDonald, John St. Clair, the list goes on and on. The guys who ran World Cross went on to bigger and better things both on the track and on the roads. To run World Cross you have to be willing to pay the ultimate sacrifice but there is a reward and it is no coincidence that the guys who run World Cross go onto success. Cross country is a natural way of building strength. We had the talent to win back then and I think that with only four scoring today we have a good shot to win today. I think we are getting more talented, we have guys under 13-minutes, under 27-minutes...we have the talent enough to be top three, talent enough to compete. With only four scoring we off-set the depth of the Kenyans and Ethiopians. The question is, why are not more of our top American's running the World Championships.
One issue is that the marathons won't let our guys run the world championships. Salazar had great spring marathons and ran the world championships, Rob DeCastella did too, most of the African's do even today. I don't see how World Cross affects marathons in April or track races in July. Its strength, base and endurance. I was with guys who did it and they ran faster than the guys who aren't running world cross. I have often thought, I would like to organize the national team and find a national sponsor for a US World Cross Country team.
(XC Nation) What do you feel will happen to the American distance runner when we do win a World Cross Gold medal?
(CV) It's the high water mark for our country. It can be done. I am discouraged by this attitude either by the athletes, the agents or the shoe companies that think cross country isn't important. I did and a hell of a lot of guys in the 70's and 80's thought it was important. We did it for free, didn't get paid but we thought it was so important we brought five second places and third place back to America. I would like to say to our top guys, I am a combination of amazed, aghast, and flabbergasted that you don't take world cross seriously. If you're fit enough to finish in the top 30 at the world championships you are then fit enough to kick butt in track. I am severely disappointed that our top Americans do not prioritize world cross country. It kills me that our top guys won't even come to the trials or come and decide not to run, it is a terrible attitude to take. I think it's sad and I would love to debate Alberto Salazar personally on why his athletes are running half marathons and not world cross. If you want to get publicity for this country, field a team at the World Cross Country Championships that can win.
<![if !vml]>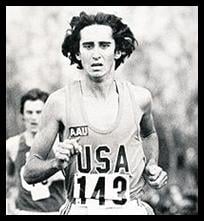 <![endif]>Thom Hunt – World Junior Cross Country Champion 1977
The second fastest prep mile all-time 4:02.7. Holds 7th fastest prep 10k all-time 29:46.0. The current record holder of the Arcadia two-mile record 8:45.2. NCAA - 4x XC All American, best finish 3rd 1978. 3x Track All American best finish 4th Steeplechase 1979 & 1980. Post-collegiate. 1981 10k Road American Record 28:12. 1986 Cherry Blossum 10 Mile winner 46:15. PR's Mile 3:57.8, 5000m 13:26.2, 10,000m 27:59.1, Marathon 2:12:14. Won the 1977 World Junior Cross Country Championships. (Photo Courtesy Thom Hunt)
He was a member of the only US Junior Dream Team ever assembled. The 1976 Team USA Junior team was something of lore and definitly legend. A team consisting of Eric Hulst, Ralph Serna, Alberto Salazar, and Don Moses. Moses, Hulst and Hunt has stormed through Southern California decimating the record books the prior fall. A team so dominant that they would go onto score 16-points at the World Junior Cross Championships. A team without prep Rudy Chapa!
(XC Nation) Share with us that memorable 1976 season in which you finished 2nd at the World Cross Country Championships behind Eric Hulst and were a member of the Super-Junior Team.
(TH) We had a super team, Rudy Chapa did not compete, but we were still a super team. We knew from our trials race the team was outstanding. That year they had the trials in Irvine, California. I think it occurred there to get Eric Hulst to compete. Then you had Don Moses, myself and a bunch of so-cal guys. We could probably have won Worlds with just so-cal guys...then you add Alberto.
We had this group, Alberto Salazar, Eric Hulst, Don Moses, Marty Froelick and Ralph Serna. Eric did what he does, he just put the hammer down. Most of the race Eric was in the lead and I was chasing Eric. Eric had done the same thing at the trials, I had a great competitive record against Eric our senior year. In California cross country was 2.0 miles, that year I beat Eric a few times but when we ran 8k cross country he had more strength than I did. We didn't have a state championship so we considered Mt. Sac the proving ground of who was the best in the state. At Mt. Sac that year as a senior when Eric and I made the final turn, Eric Hulst, Don Moses, and myself were side by side. I out kicked them and all three of us had broken Terry Williams previous record. If you know who Terry Williams was you will know that record was a good one and legitimate. Cross country was Eric's forte at the time. I recall chasing Eric at World Cross. Obviously, with Eric and I going 1 and 2 I never doubted we would win as a team. Not only had Moses and Alberto done well but you had Ralph Serna (15th) and Marty Froelick (11th). We were winning every year and we just considered it a thing that we did. We knew the team was good and we were pleased to have won Gold.
(XC Nation) Share with us that memorable 1977 season in which you won the World Junior Cross Country Championships and led the Junior Team to another team title.
(TH) I was a freshman at the University of Arizona. To give you an idea about what kind of competition I was a part of the 1976 NCAA Championships were held in Denton, Texas that year. It was on a course flat and hard packed a lot like a track. Craig Virgin was the defending champion and WSU had the three amazing Kenyans. They took it out as hard as a cross country race can go. So hard in fact that Alberto Salazar had to drop out. They were light years ahead of everyone else. To put the pace in perspective, I was under 9 minutes at the two-mile and I was nowhere near the leaders. The names and depth of that race were extraordinary. I finished 13th as a true freshman, 5th American and 2nd freshman, Rudy Chapa beat me. That was my entrance to the big-time.
The US Cross Country Trials were in San Diego, California. I think they were brought here to get me on the team. It was a hot Santa Ana day and I remember just trying to make the team...Mark Spilsbury beat me. I really didn't care cause I just wanted to make the team.
At the World Cross Country Championships I was the aggressor. I was always in or trying to lead. I wanted to run like the Africans did, any time I felt someone softening up or the pace lagging I just kept pushing and surging trying to make it as difficult as possible for everyone else. Eventually I broke everyone down and opened a gap that no one could respond to. We had a close race, a great team, not of the strength of the year before. I think the World Cross Country race is one of the best races there is in running. I think cross country running in general is a perfect place to learn to race. On track people worry about splits and time but in cross you learn how to compete against other runners. World Cross is an aggressive race, you have to learn how to hurt, go out harder than your ready to and fight for what you can. We won again and it was exciting to be individual champion.
(XC Nation) Why is World Cross Country important to American distance running success?
(TH) It is the only world team competition. It is the one event where all of the best distance runners can compete in one place, in one race. Cross country is still the best pure test of a distance runner. The four world cross country teams I competed on were some of the most enjoyable experiences in my running career.
(XC Nation) Do we have the talent to win?
(TH) It would take all of our best talent assembled together with some agreement to make this a priority during the season, not just an afterthought. Even with this, it would be a difficult challenge, needing some great races and maybe a little luck. I am on the USAT&F XC council, I go there every year, I am totally interested in seeing the top guys getting onto the same team. Unfortunately, it will come down to the agents rather than the athletes to make that agreement. We would like to see this and any encouragement and publicity of this thing would be something we want to see, during my era we saw a strong core group of runners who accomplished a lot of things. This current era is rebuilding again to the level we had in the 70's, I think it is the coaches and training and the way USAT&F is supporting those camps and things are working. After 2012, the athletes can focus on putting this team together for a run at the 2013 World Cross Country Championship. It would be one of those opportunities to drive the type of excitement that motivates young runners to be interested in further success in the sport.
<![if !vml]>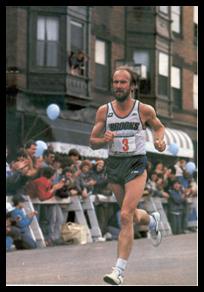 <![endif]>Greg Meyer – 1978 Team USA Silver Medal Member
The last American to win the Boston Marathon (1983) 2:09.00, 4-time Collegiate All-American, Won 2-Big10 Steeplechase Championships (74',76'), Won Big10 10k title in 1977. Held world road racing records in the 15K and 10 Mile events and set 10 American records at five different distances. (Photo Courtesy George Malley)
(XC Nation) Why is World Cross Country important to American distance running success?
(GM) I think it is a barometer of our success. It may be old school thought, we took pride in representing the US and we wanted to go do those things. I think now, our guys just don't race that often. I don't see our best guys or women showing up to make that team. The rest of the world views running competitively but we just don't, you put Ritz, Webb, Hall, Lagat on the same team, I think we could do very well. If we did get them together, would they take it seriously? It would seem our top guys won't even go to races because they make so much money not running, why go put it on the line.

(XC Nation) Tell me about what it meant for you to be a member of Team USA at World Cross?
(GM) In 1978 we got the silver medal, we were a bunch of young guys out of college, except for Bill Rodgers who had gotten 3rd before in 1975. We really didn't have expectations other than we all were hungry. We didn't know for a while that we had even medaled. After the race people started telling us that we may have won. It took hours for them to tell us we had finished second by less than 5 points. It was one of those days where our guys ran well. It was where I met Bill Rodgers and we became great friends. We all ended up in Boston training together. I remember Craig took it so seriously. He wanted to be #1, #1 for the team, for our country, to be the best. I finished 20th, I actually thought I could have placed higher, I had a stress fracture earlier in the year and felt based upon my European victories earlier in the season I could possibly have even finished higher. It was one of those teams you just had fun with people. I think it was why we ran so well. Everyone got along, we were a team.

(XC Nation) Do we have the talent to win?
(GM) I do! I think we have the talent if not to win to compete. Again, you put Hall, Lagat, Solinsky, Ritz, Rupp...the top guys on the team you had better bet the rest of the world would stop and take notice.

(XC Nation) What do you feel will happen to the American distance runner when we do win a World Cross Gold medal?
(GM) I think it would help mobilize other Americans to realize they can compete on the world stage. America can compete, the rest of the world takes it seriously and yet we don't. Our kids are learning to run time trials and not how to race, world cross country is about racing. When you get fit and your head is in the right place, you will run fast. We can win, but will our top guys take it seriously?
<![if !vml]>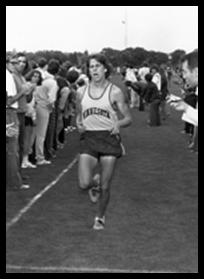 <![endif]>Steve Plasencia – 1980 Team USA Silver Medal Member
A 4:12 miler out of Cooper HS, The University of Minnesota Head Cross Country Coach, 5-time Collegiate All-American, Current holder of four University of Minnesota distance records, US Olympian in 1988 and 1992 in the 10K, represented the US in 4-World Championships. Team member on the 1980 US World Cross Country Team which finished with a silver medal. (Photo Courtesy Gophersportsguides.com)
(XC Nation) Why is World Cross Country important to American distance running success?
(SP) I was a track runner, it was my emphasis but I definitely felt that World Cross was one of the most painful races to run. 12 km on uneven terrain and I just knew that when you went to world cross you better be willing to feel pain. I feel it is only going to help you down the road. The years I ran world cross were breakthrough seasons for me. When I ran it was a very positive thing, I respect the guys who are playing the game today but I do think that if you skip world cross for a few thousand bucks it is a mistake.
(XC Nation) Tell me about what it meant for you to be a member of Team USA at World Cross?
(SP) I ran on 1980 and 1987 US World Cross Country teams. The 1980 experience was my first time I put on a USA jersey. From that standpoint, it was memorable because I was with friends and we had fun. I was 23 years old, I ran the trials at Lane Community College in Eugene Oregon. I was living in Boulder and just out of college and stepped up my training. I placed in the fall cross country championships and then made the team. To have Craig win was huge. We were in the Big-10 at same time.

(XC Nation) Do we have the talent to win?
(SP) I think we do have the talent to compete, we have great distance runners. I would think if we got everyone out there it would be a great opportunity. My hat is off to the American distance runners leading the resurgence to American distance running. If they run it has to be a national imperative and a way the governing body makes this important for the top guys to have the honor to represent their country and be on a team that has a chance at winning the world championship.

(XC Nation) What do you feel will happen to the American distance runner when we do win a World Cross Gold medal?
(SP) I think it would be a great thing for the kids coming up, to get that back involved would be large because I think kids want to be a part of something larger than themselves. There is a power in the pen, the internet and winning would help the movement move forward. It would be nice to see our best team fielded for a gold medal push. Hopefully the people who can make that happen would want to help the runners be a part of that.
<![if !vml]>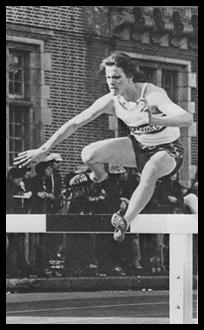 <![endif]>George "Malmo" Malley – 1981 Team USA Silver Medal Member
Member of 1972 US#4 DuVal HS XC Team, 3-time Collegiate All-American, Set the US Steeplechase Record 8:22.5 in 1977 which was #6 in the World, Set the US 12K Record, Set the US Half Marathon Record (1:01.43) in 1982. Team member on the 1981 US World Cross Country Team which finished with a silver medal. (Photo http://psutafalumnigolf.blogspot.com)
(XC Nation) Why is World Cross Country important to American distance running success?

(GM) I don't really think that cross country is important to American distance running success at all. But, if the top Americans would get together and make a serious effort at it, and won, or even came close to winning World XC it would be a huge morale booster, like what followed the successes of Schul, Mills, Ryun, Young, Wottle and Shorter. All of a sudden the impossible becomes possible.

(XC Nation) Tell me about what it meant for you to be a member of Team USA at World Cross?

(GM) First of all, cross country is the starting point for most of our running careers. It's also the one time that running becomes a team sport. In track it's more like a three ring circus, with everyone on the team doing their own thing, and often not aware of what your teammates are doing. In cross country you are bonded together in training, and also competing in the same event, against the same people. I've been on a very successful high school program, and a very successful college program, so the step to World Cross is a natural progression. It is the pinnacle of cross country running.

For me, personally, making the 1981 Team was a bittersweet affirmation of sorts. It reminded me that my efforts will be rewarded if I keep patient and kept my "eye on the ball", so to speak. The downside is that I tore the plantar fascia just two weeks before the Cross Country Trials, and had hoped that it would get better by the time that Worlds came around. It never it. The injury would become an insidious albatross that would hold me down for the next 4 years.

The 1981 team bonded as well as any of my high school teams. Craig Virgin, myself, Mark Nenow, Bruce Bickford, Dan Dillon, Thom Hunt, Mike Maguire, Mark Muggleton and Bill Donakowski. I think Thom Hunt found an arcade a few blocks from our hotel, and each day in Madrid we gravitated to this new video game called Pacman. At the starting line of the race we huddled together like a college team at its conference championship and chanted the Pacman Intermission song. We were all committed to the cause, the team finished 2nd with the lowest ever USA score of 114, 33 points behind the winning Ethiopian Team. The difference was in the placing of our 6th man (me, 51st). There is no doubt that had my injured heel held up we would have easily won the team title.

(XC Nation) Do we have the talent to win?

(GM) Yes we do, but all of our best runners have to show up on game day. Hiding away in that cult-like atmosphere in Beaverton won't cut it.

(XC Nation) What do you feel will happen to the American distance runner when we do win a World Cross Gold medal?

(GM) All hell will break out.
<![if !vml]>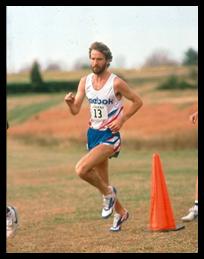 <![endif]>Ed Eyestone – 1980 World Junior Bronze Medalist
Current BYU Head Cross Country Coach, Placed 3rd at the 1980 World Junior Cross Country Championships leading the US Junior team to a Silver medal, Member of the 1983 & 1984 World Cross Country Championships Team USA Silver medalist teams, Member of the 1985 & 1986 World Cross Country Championships Team USA Bronze medalist team, Two-time US Olympic Marathoner (88' & 92'), 10-time Collegiate All-American, Won the Collegiate triple crown in 1984 winning cross country, 5000m and 10000m titles, Set the NCAA 10k record in 1985 running 27:41.5. (Photo Courtesy Ed Eyestone)
(XC Nation) You finished 3rd in the World Junior race in 1980 with a bronze medal leading team USA to a silver medal, share that experience and how it affected your outlook on running?
(EE) It was a fun experience, I went into my attic and found my IAAF medals the other day and it brought back many good memories. I was on so many medalist teams. It was my first international trip, it was a big deal. I was ecstatic, I was a freshman at BYU. I ran cross, indoor and then made this team. I flew to Paris, I thought it was exciting to see Craig and I was surprised how big World Cross was internationally. The enthusiasm was something larger than I had ever experienced. It was my first time ever signing an autograph. I finished 3rd and the crowd literally carried me to the podium and for me it was welcome to the big time.
It was a big deal because of the impending boycott of the Olympics, there was an American (Me) and a Russian (Valeriy Gryaznov) on the awards podium. I remember when we were running a German Shepherd was on the course and it nipped the Russian Gryaznov in the leg and I ran hard trying not to get bit. Our top three were very good and we were so happy. Our expectation was to medal, we were so close to the Soviets and we were stoked to medal and there was certainly some US pride.

(XC Nation) You were a team member on the 1983 silver medal team, you finished 6th in 1984 on the Team USA silver medaling team, after a team bronze in 1985, you were a member of the last USA team to medal in 1986, what did it mean for you to be on those teams?
(EE) I was still in college in all three of those teams, back then it was common the top collegiate runners competed in the trials. I was a sophomore in '83 and watched Salazar run, I remember coming up on Thom Hunt's shoulder and thought "what lap are we on". We got 2nd behind Ethiopia.
In '84 it was our best shot at the Gold, we had such a good team, it was on our home turf and we wanted to do well. It was an Olympic year, Pat Porter was one of the best runners in the world. Virgin was back, John Easker, we thought we could stop the Ethiopians. Alberto Salazar was originally supposed to show but had a personal matter that kept him from running. It was in the Meadowlands in New Jersey, they constructed a plywood hill, I remember we got together, we got focused as a team, we wanted to do well. We had a team prayer and we went out and had a ton of pride.

(XC Nation) What happened to team usa after 1986, do we have the talent to win today?
(EE) I think priorities changed a bit. The rest of the world started showing up after 1986. I loved cross country and it was natural for me and many of the other great American runners to run cross country. I think as we got into the later 80's and 90's people started realizing it was the toughest race in the world. The commitment to be at the top began demanding so much of our guys and I think some of our talented runners took money races and easier races that were less demanding...ultimately our team became diluted. I tried to make a push in the later 80's, I sent out letters to some of our better distance guys to man-up, I tried to get them to see we needed to put the best team on the line. The World Cross Country Championships is an event unlike any other, it is taxing, difficult and I think our top runners just weren't willing to sacrifice.
I am the first to admit, Kenya and Ethiopia have improved greatly, I think relatively speaking in terms of the US having the talent we are a podium nation. I think we can get on that podium. Even a bronze medal would be huge. I have always felt World Cross was important to my season, it was a strength event leading into the track season. In fact my three best performances I was still in college, I ran fall cross, indoors, world cross and even the weekend of world cross was the week following the NCAA Championships, and I think it was the same for Salazar and several of the other guys. We ran indoors and cross country and we were sharp and it didn't hurt our season and I felt I had great seasons. The year I ran 27:41 in 1985, I ran Indoors at NCAA 2nd in 3K, then World Cross the next week finishing 16th, then a month later ran 27:41. It did not hurt my season, it was the way we did it back then.

(XC Nation) What do you feel will happen to the American distance runner when we do win a World Cross Gold medal?
(EE) It would be interesting to see our best six on the line, I think if we won it would be a shot in the arm. The coolest thing was and is wearing Team USA on the chest. Running is such an individual pursuit and the great thing about world cross is that it was about US.
Part 1: Interviews with Andrew Bumbalough, Molly Huddle, Ammar Moussa, Hannah Valenzuela, Craig Lutz, and Blake Russell Before 2011 World XC
Part 2: Interviews with Brent Vaughn, Magdalena Lewy Boulet, Erik Olson, Molly Grabill, Justin Vilhauer, Ryan Poland, Scott Bauhs, Chris Barnicle and A Cuffe
Part 3: Legends Craig Virgin, Thom Hunt, Greg Meyer, Ed Eyestone, Steve Plasencia, George Malley

<![endif]>
---
Runner's World &
Running Times



Combined Only $22
a Year
Save $87

---

Running & Track and Field Posters
---

Offers of interest: Nike Lunar Glide Discount Discounting on this shoe not allowed until recently.
---