Canada's Tarah Mckay-Korir Ready for Harry's Spring Run Off After Training in Kenya and Buying House There With Her Husband Wesley Korir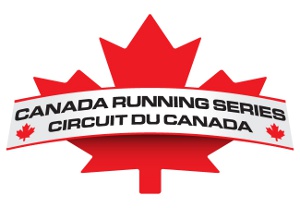 By Paul Gains, Canadian Running Series
March 28, 2012
Three months of high altitude training in Kenya should serve Tarah McKay-Korir well when she lines up for the 2012 Harry's Spring Run Off 8km race on April 7th.
The iconic race kicks off the eastern portion of the Canada Running Series in fine fashion and, for the 35th consecutive year, will be contested over the undulating roads of Toronto's High Park. It's a challenge McKay-Korir relishes.
The 25 year old Elmira, Ontario native recently journeyed to the East African running mecca along with her husband, Wesley Korir, and their infant daughter Mckayla Chepchirchir Korir. They have started a charitable foundation called Kenyan Kids Foundation there which aims to build a hospital, provide high school scholarships and to provide loans for local farmers.
The couple had met while student-athletes at the University of Louisville. And, while Wesley has carved a name for himself, most notably with a 2nd place finish at the 2011 Chicago Marathon (2:06:15), McKay-Korir has quietly trained for a return to the limelight.
It was at the 2008 Canadian Cross Country Championships where she demonstrated her tremendous potential, finishing 2nd on a difficult course in Guelph, Ontario. Commitments to Louisville prevented her from frequenting the Canadian road race scene while she was at peak fitness. Now fresh off her high altitude sojourn she is anxious to give it a go.
"We just built a house in Chepkanga," she reveals. "It's a village halfway between Eldoret and Iten. Eldoret is the big city where you get all of the supplies you need and then Iten is where you can get really good training because of the hills and all the other athletes to run with.
"Wesley is actually from Biribiriet around two hours from there. We spent some time in his village."
McKay-Korir says she and Wesley plan to split their time between Elmira - they are living in her parents basement apartment while at home - and Kenya. Credit for her return to training she says must go to her parents and to Wesley who share child care when she goes training. Sometimes she runs with Wesley and at other times they take Mckayla along in a stroller.
"Wesley has always been really inspiring and, when he has good races, it definitely motivates me to go out and train harder," McKay-Korir admits. "He actually helps me a lot in training. When he is going for an easy day I will run with him and it's a good workout for me. After I finished university he has been especially motivating.
"It was easy for him to get into it because he had the times to become a professional but, for me, I wasn't quite sure I had the ability to take it to the next step. But with him doing it professionally it has allowed me to see how far I can take it. Going to Kenya was a really good opportunity for me to focus just on running. There were a lot less distractions for me there."
While she was in Kenya she met up with Lanni Marchant the London, Ontario resident who competed for the University of Tennessee at Chattanooga. They were able to get some hard runs in together. McKay-Korir says she also picked up lessons in cooking Kenyan foods.
"I know how to cook Ugali and the other Kenyan foods now especially having lived there for three months," she says laughing, "so we might have that meal once a week. In Kenya we had it more because it was more convenient to cook it there. It was more available but we do have it here sometimes."
At the Harry's Spring Run Off she will face last year's Canada Running Series overall champion Dayna Pidhoresky, who won the race last year, as well as Kenyans Mary Mwangi and Lucy Njeri, a three time Harry's Spring Run Off champion (2008, 2009 and 2010).
Despite the challenging route the course records are very impressive. Kenya's Daniel Komen ran 22:35 in 1994 to set the men's record. He went on to break world records at 3000m and 5,000m. In fact his 3,000m record of 7:20.67 still stands.
The women's course record (25:56) has been held since 1990 by Jill Hunter of Great Britain. Over the years such celebrated stars as Eamonn Martin (1993 London Marathon Champion), two time world cross country champion John Treacy of Ireland and Sally Barsosio, the 1997 World 10,000m champion, have also run the race which began in 1978 as the Brooks Spring Run Off.
McKay-Korir remains rather aloof. She doesn't know her competitors nor is she familiar with the race course.
"I haven't looked into it too much. I will as we get closer," she explains. "I heard about the race from Lanni Marchant when I was in Kenya. I haven't looked at the course yet. I often go into the race knowing there is good competition. God already knows the plan for the race so I give it the best I have."
Evidently McKay-Korir will also take the season as it comes. The Toronto Yonge Street 10km (April 22nd) which is another Canada Running Series event, is also on her calendar. Beyond that she is being rather secretive although she reveals her fitness level is encouraging.
"It's kind of a long shot," she says laughing, "but I have the Olympics at the back of my head. Mostly I would like to run some fast times and see what I am capable of after getting in some really good training. I would really like to focus on the 5k and see what I can do, and also do some 1500m's."
For entry and further information: www.springrunoff.ca