Coach Joe Vigil Honored With Statue at Adams State
By David Monti
(c) 2010 Race Results Weekly, all rights reserved
November 16, 2010

Joe Vigil, one of the most influential distance running coaches in American history, was honored by his alma mater, Adams State College in Alamosa, Colo., last Saturday with a life-sized bronze statue of him. Vigil, 80, taught and coached at Adams State for nearly three decades.

"They usually dedicate bronze statues to dead people, but I'm not done yet," Vigil quipped at the unveiling ceremony. "I have more to learn and a lot to do. If you make one person's life better in your lifetime, then you've had a great life."

Over 300 people were in attendance, according to the running industry trade group Running USA, including Vigil's most famous athlete, Olympic bronze medallist Deena Kastor. Vigil began to coach Kastor, then Deena Drossin, after she graduated from the University of Arkansas in 1996, taking her to the high altitude of Alamosa where she famously trained through the brutal winters there.

"On behalf of the 300-plus people who are here, we can go home with the peace that we have celebrated a great man who has left such a footprint on our hearts and our lives," Kastor said. "We walk away with a sense of obligation to teach and touch lives in the way that Coach Vigil has done all his life."

Vigil compiled an amazing record as a coach at Adams State, an NCAA Division II school. His teams won 19 national titles in both track and field and cross country, and Vigil's win-loss record was a staggering 3,014-176 over a 28-year period from 1965 to 1993.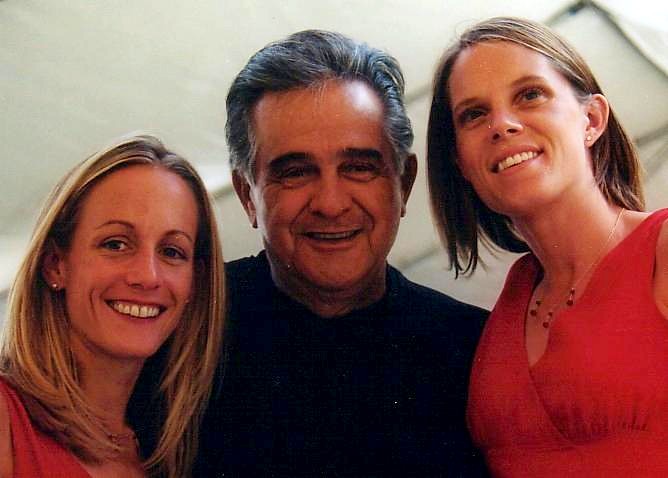 But it was Kastor's accomplishments which brought Vigil global recognition. Blessed with talent, but not yet completely dedicated to her running (her 5000m PB was only 15:52.80 in college), Vigil convinced Kastor that she could truly be great if she applied herself and followed his coaching. By the year 2000, under Vigil's coaching, she dropped her 5000m and 10,000m best times to 14:51.62 and 31:51.05, respectively, and won the USA Olympic Trials at the longer distance. The following year, Vigil coached her to a USA marathon debut record of 2:26:58 at the New York City Marathon, and the extra strength Kastor built from her marathon training set her up for a break-out year in 2002 where she won the USA cross country title, set a national record for 15 km (48:12; lowered the following year to 47:15), won the silver medal at the IAAF World Cross Country Championships, set a world best for 5-K on the road (14:54), and a national record for 10,000m (30:50.32).

Those accomplishments set the stage for Kastor's blossoming as a marathoner. In 2003, Vigil arrived in England for the London Marathon with Kastor, clutching a computer-generated graph which he said showed that Kastor could run 2:20 for the marathon. She nearly did, running an American record 2:21:16 to finish third. The following year Kastor won the Olympic bronze medal in the marathon in Athens. Terrence Mahon took over coaching Kastor in 2005, helping her to lower her American record to 2:19:36, notching victories at both the Chicago and London Marathons.

"I did not cross over (with Vigil), although I talked to him frequently that first year," Mahon explained in a text message.

During his career, Vigil was selected for 18 international coaching staffs including the Olympic Games (twice), IAAF World Cross Country Championships, World Track & Field Championships and Pan Am Games.
PHOTOS: Above: Coach Joe Vigil flanked by two of the athletes he coached, Jen Rhines and Amy Rudolph; the photo was taken at the 2003 wedding of Deena and Andrew Kastor in Mammoth Lakes, Calif. (photo by David Monti).

Photo below via an ASC alum