Can a State-Funded Pro Running Team Work? Jared Ward & Isaac Wood Are Hoping the Answer is Yes
By Jonathan Gault
September 14, 2022
It was March 2022, and Michael Ottesen was starting to think that his days as a semi-elite runner were drawing to a close. Frankly, it was impressive he had made it this far.
Ottesen had graduated in 2013 from Puyallup (Wash.) High School with personal bests of 4:19 and 9:25 in the 1600 and 3200 meters — enough to run at many Division I schools, but not his school of choice, Brigham Young. But after serving a two-year Mormon mission in France, Ottesen still harbored dreams of a collegiate running career and spent the year training on his own before earning a spot on the BYU cross country team in the fall of 2017.
Ottesen parlayed that into a moderately successful collegiate career. He was the sixth man on the BYU team that won the 2019 NCAA cross country championship, finishing 87th overall, and in 2021 ran personal bests of 13:53 and 28:55 on the track. But once his eligibility expired in June 2021, Ottesen faced the decision every exiting college athlete of a certain ability must make: Is it still worth putting everything into this sport without a professional contract or access to Division I facilities?
Ottesen initially decided running was worth pursuing, but by the winter of 2022 he was considering scaling back his training. He was 26 years old, working full-time as an engineer at a medical device company, still living in Provo with his wife Tanisha and eight-month-old daughter Eliza. He still harbored goals of qualifying for the Olympic Trials Marathon, but his one effort at the distance at 2021 CIM had gone poorly — he hit the wall hard with five miles to go and wound up running 2:23. As 2021 turned to 2022, Ottesen was considering moving home to Washington, and while he planned to continue running there, he wasn't sure he'd be able to commit the same amount of time and effort.
But one day in March, Ottesen was summoned to the home of Isaac Wood, the former director of operations for the BYU track and cross country program who heads Run Elite Program, the nascent post-collegiate squad of which Ottesen is a member. Wood had big news. After months of searching, he had finally secured funding for the group from an unlikely source: the state of Utah. Not only that, he had reached an arrangement with Intermountain Healthcare to provide group members with free physical therapy.
Article continues below player.
It was not the support of a fully-fledged professional team, but with REP now able to cover his travel to races and injury treatment he might need, it was enough for Ottesen to keep chasing the dream in Provo.
"I still have big, lofty goals now knowing that I have a support system and a group to train with and people that have my back to help me get to races and to train the way that I want to," Ottesen says. "Without it, I don't think I would have the same competitive drive as I do currently. I think my running career would have peaked in college, for sure. But I would say at this stage, with REP pushing this, I genuinely believe my best running is yet to come."
Ottesen is the sort of athlete Jared Ward had in mind when he began the club with Wood last year (officially, Wood is club director, Ward chief financial officer). Ward was a four-time All-American at BYU from 2011-14 with a pair of 4th-place finishes at NCAA indoors as a senior, but had to grind on the circuit for a couple of years — his first endorsement contract was just $10,000 per year — before hitting it big by making the Olympic team in 2016.
"So many of these runners coming out of BYU or these other programs in Utah, you're getting married young and having kids young, and so there certainly is this pressure to grow up and provide for your family and get into a career path," Ward says. "…We lose people in this sport to timing, bad race at the wrong time, and it forces some promising athletes to close the door on a career because there's just not the funding and support there. And I would love to see REP become something that can fully support the aspirations of developing runners. It's not that yet, but I hope that it's maybe enough of a carrot out there that it keeps people exploring those opportunities maybe just a little longer."
***
How do you get a state to fund a pro running team?
When it comes to distance talent, Utah is a state that punches above its weight. Starting with Clayton Young's win in the NCAA 10,000 meters in June 2019, five native Utahns have combined to win eight NCAA individual distance titles in a little over three years, all for BYU — Young, Conner Mantz, Courtney Wayment, Anna Camp Bennett, and Whittni Orton. In addition, both the BYU men and women have won team titles in cross country with Utah-heavy squads (eight of the 10 scoring members of the championship teams went to high school in Utah). Not bad for a state that ranks 30th out of 50 in population.
Wood and Ward are longtime friends — Wood's father, Bob, is Ward's agent — and the two found it strange that, despite all the talent coming out of state, no shoe company had started a professional team there. While the five NCAA champs above all still train in Utah as pros — Young and Mantz under BYU men's coach Ed Eyestone; Wayment, Camp Bennett, and Orton under BYU women's coach Diljeet Taylor — they have different sponsors and aren't part of an official professional team.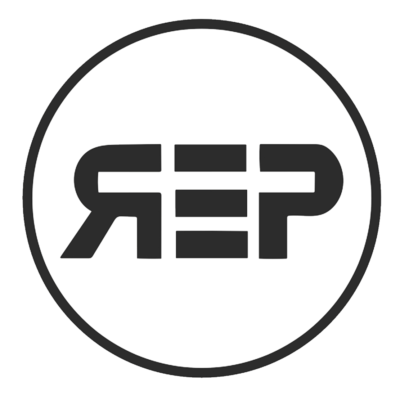 "It's so weird there's not [a pro team here]," says Wood, now the cross country coach at Salt Lake Community College. "Flagstaff has a ton of teams, Boulder has a bunch, there's some in Portland. We have great altitude here, great running, some of the best per-capita running in the country comes out of Utah."
So last year, Wood pitched a number of shoe companies on the idea of starting a group in Utah. He received no interest.
"It was a little bit frustrating to us that we're like, really, no shoe company will bite on this at all?" Wood says. "So we were like, well I guess we'll create a shoe-agnostic group."
But how to structure it? Wood pitched Ward on, in his own words, "a lot of bad ideas" before proposing a model centered around accessibility.
"I've always felt like if you wanted to meet Meb [Keflezighi] or Deena [Kastor] or whoever in the running world, you probably can," Ward says. "And I feel like that is a little bit unique to our sport."
Wood's idea: Run Elite Program would hold events to stir up interest in the local community and REP athlete contracts would be structured to incentivize not just running fast, but making appearances to promote the sport. Ward was sold.
This sort of idea is not new to running. Many pros already make community appearances on behalf of their team or sponsor or will sign an ambassador contract with an organization such as the New York Road Runners to promote youth initiatives. What's unique about REP is that the group's primary benefactor is the state of Utah, which has committed $166,000 to the team over the next year.
Wood and Ward secured those funds through the help of a running-mad state senator, Mike McKell (R-Spanish Fork). McKell, 43, who ran his marathon pb of 2:52 in London last year, had been introduced to Ward through a mutual friend and called him up last year looking for a coach (Wood now coaches McKell). They got to talking about Run Elite Program; McKell loved the idea and thought it was something the state might fund as an investment in community health and youth recreation. McKell also connected them with Casey Hill — another running fan and an influential lobbyist — who agreed to help REP with its proposal for no fee.
One of the aspects of the team that stood out to McKell was the opportunity to support high school athletes directly through staging events such as the Night of the 5000s, which REP held for the second time in May 2022. Modeled after the Night of the 10,000m PBs in England, the event was an opportunity for high school athletes to run a fast track 5,000 with REP athletes like Ottesen and Makenna Myler handling pacing duties. The 2022 edition attracted roughly 100 athletes — double the entries from 2021 — and saw eight boys break 15:20 (equivalent to sub-15:00 after applying an altitude conversion).
"We do a lot to help with community orgs and community programs and when I learned of their desire to help high school kids, high school coaches, have races for these pre-collegiate athletes, it made sense to me that the state of Utah could partner," McKell says.
REP is not a running team in the traditional sense — Wood says a "collective" would be a better word to describe it. Athletes can keep their own coaches and sponsors if they have them, but if not they have the option of racing in REP gear and being coached by Wood, who coaches a number of REP athletes including Ottesen and Myler. Wood is hopeful that the entire REP collective can meet once every few months for a long run and breakfast and turn it into a community event, but he doesn't want to force athletes to abandon a training setup that is already working for them.
"The whole point of what we're doing is we want people to keep running better," Wood says. "And forcing them into this 'team' with one coach that they have to transition out of their old coach to a new coach and a new style, what are we doing? There should be a greater emphasis on helping the athletes continue to run well and not take them out of what has helped them."
***
The future of REP
Is it a good idea for a state to pour hundreds of thousands of dollars into a professional running team? Wood believes the answer is yes, but now the group has to prove it: the $166,000 is for one year only, meaning REP will have to reapply in 2023. (Ward says REP has been selected for at least one additional grant and, as a nonprofit, also plans to solicit donations).
By that point, Wood is hopeful the group will have enough of an impact to justify another round of funding from the state. Because right now, the team, which only officially launched on August 1, is work in progress.
"We've been taking our time figuring out the exact vision of what we're doing," Wood says.
So far, team members have made a number of appearances at local schools and running stores and Wood hopes to eventually expand that to include a running camp and monthly running seminars with REP athletes.
Wood also says that while his goal is not for REP to become an event management company, he would like to bid for a USATF road championship to be hosted in St. George (elevation: 2,700 feet), which would bring a few extra visitors to the state in addition to exciting the local community.
Whether Wood, Ward, and REP can pull this off and convince the state to continue funding their venture remains to be seen. But for now, athletes like Myler — who is sponsored by Asics and finished 14th in the Olympic Trials 10,000 last year — are grateful for the support.
Myler, 30, who ran her 32:03 10,000m pb in May 2021 just six months after giving birth to her daughter Kenny Lou, has made frequent use of the team's partnership with Intermountain Healthcare to receive physical therapy and gait analysis, which has allowed her to correct deficiencies in her running form. She's hoping that, as part of REP, she'll be able to find some new training partners and encourage other women to follow in her footsteps.
"I've had a lot of women my age or a little bit older who are very, very talented and they've started families and I think they just haven't had the resources to continue running at an elite level," Myler says. "And I think REP in full swing is going to give those resources to those talented women."
Myler, like Ottesen, is training for CIM and realizes the fortunate position she is in thanks to the state's decision to fund REP. Now it is up to them and the other members of the group to prove it was a worthy investment.
"It was like wow, I can't believe the government is interested in us and thinks that we're an important enough part of the community [to fund us]," Myler says. "And that is just really valuable to realize that you are that important and that what we'll be doing to help give back is going to make a difference in the lives of people in Utah and enriching those lives."