Ben True Has a Sponsor, Molly Seidel (Kind Of) Discusses Her Buildup, and Is Abdi Nageeye the Man to Beat?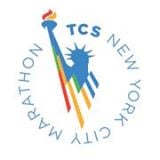 November 07, 2021
The Lowdown from NYC Marathon Media Day
By LetsRun.com
November 4, 2021
NEW YORK — If you were at this morning's media availability for the 2021 TCS New York City Marathon, here is what you saw.
Half of this year's Olympic marathon medalists
The women's half marathon world champion and then men's half marathon world record holder
Athletes who had won a combined four Olympic gold medals
There's a little overlap in those categories — one athlete, Peres Jepchirchir of Kenya managed to hit all three — but the star power was impressive and a signal that race week is well and truly underway. And LetsRun.com can report that, despite those who derided his Berlin-NYC double, Kenenisa Bekele has arrived in New York and is set to race his second marathon in six weeks. It's never a certainty with Bekele until the starting gun actually fires, but his agent Jos Hermens was in good spirits, saying that Bekele is fitter than he was in Berlin, when he came through the half in 61:00 but faded to third in 2:06:47 on a warm day. when he ran 2:06:47 for third in Berlin.
Article continues below player
LetsRun.com talked to all the major players ahead of Sunday's race. We have a separate article on Kenenisa Bekele's New York debut here. Here's what we learned from everyone else.
Ben True is unsponsored no more and optimistic about his future
Until very recently, there was a possibility that Sunday's New York City Marathon would be Ben True's swan song. Not because he hated the marathon — he has surprised himself with how well he has adapted to the training — but because of the financial reality of True's situation. The 35-year-old is married with a three-month old son and a wife, Sarah, who is hoping to go back to school soon. Saucony did not renew True's contract following the 2020 season, and while True managed most of 2021 without income from a shoe deal, that was not an option in 2022. He was starting to think about getting a job next year and whether he would be able to continue running.
That question will remain a hypothetical, as True has agreed to a deal with Asics (he says it will run through 2023) and will represent them on Sunday.
"It really came together last week, week and a half," True said. "Really in the last two days."
It shouldn't be a huge adjustment for the race — True says he has tried out many different supershoes while unsponsored, including the ones he will race in on Sunday, the Metaspeed Sky — though today was the first time True had run in a pair of Asics trainers.
The timing of the contract was fortuitous for True — the lower intensity of marathon training has rejuvenated him, and he's excited to follow that path and see where it leads.
"Early on, the marathon training was tough," True said. "I was tired all the time. But then I hit this hump and everything was just smooth sailing. That could go multiple different ways. It could mean that I didn't do enough for the marathon or it could mean the body's handling it really well. I have no idea, I've never done a marathon. But it has really given me hope that there is a lot of years left in my career."
It's interesting to note that two of the top men in this year's NYC pro field, True and 2:09:09 man Noah Droddy, began the week unsponsored but have both since agreed to pro deals. Droddy announced today that he has signed with Salomon, a company better known for its trail shoes and outdoor equipment that is now trying to get into road running.
Abdi Nageeye has trained with Eliud Kipchoge and Mo Farah. Now he's looking forward to the chance to beat one of his running heroes, Kenenisa Bekele.
Abdi Nageeye does not have the sexy personal bests of a Kenenisa Bekele (2:01:41) or Kibiwott Kandie (57:32). But he does have a silver medal from this summer's Olympic Games, and Nageeye says he's in "much better" shape than when he finished second in Sapporo on August 8. The fact that his training partner Bashir Abdi just ran a European record of 2:03:36 to win Rotterdam helped his confidence.
"When I saw that, I was like, what can I do?" Nageeye said, his eyes growing big.
Nageeye and Abdi didn't actually train together after the Olympics. While Abdi was in Font Romeu, Nageeye was in Iten on the suggestion of his coach Gary Lough, who felt it would be a better place to prepare for the NYC course (Lough is familiar with what it takes to succeed here — his wife Paula Radcliffe won New York three times). But Nageeye and Abdi's training programs were similar.
"I did 40ks, 35ks, 32ks much easier pace than when I was in France, for example, much higher [elevation], no hills," Nageeye said. "The track [sessions] were much better. I was recovering easily, I was able to do whatever coach asked, easy."
Nageeye has quite the backstory. He left his native land, war-torn Somalia, at age five, spending four years in the Netherlands and three more with his brother in Syria. He eventually settled in the Netherlands as a teen and took up running at age 17.
We asked Nageeye to explain his result at the Olympics. How does a guy who hadn't finished higher than 7th in 10 of his 11 marathons from 2015-20 suddenly beat everyone at the Olympics except Eliud Kipchoge — his former training partner?
"The improvement was there if you look back," Nageeye said. "When I ran 2:06 in 2019 [in Rotterdam], I was running with a hamstring injury. I kept running easily, 2:07 with not good preparations. And what I realized later was that training in Kaptagat was a little bit too much for me, a little too hard to follow Eliud. He was world champ in 2003. I was a kid back then. And now you want to follow him four months long in the same program? That's not possible. so I was killing myself a little bit in training. And it's very hard to complain when you are running with him and other guys who are much stronger than you. I came there at 2:10 and moved from 2:10 to 2:06. But still, I knew, I can do much better."
That self-belief caused Nageeye to switch coaches from Patrick Sang to Lough earlier this year, and the early returns are terrific. The next task is to win a major. To do that on Sunday, he'll have to overcome Bekele, which would be a full-circle moment for Nageeye. As a young runner, he marvelled at Bekele's dominance and his machine-like ability to crank out 52-second laps at the end of a track race.
"When I started running, he was the man," Nageeye said.
Molly Seidel didn't have an "ideal" buildup but is ready to compete
Molly Seidel is America's newest marathon star thanks to her Olympic bronze medal, which brings a lot of expectations from others when she races now. She acknowledged those expectations but said nothing has changed about how she views herself.
Seidel spoke with the media at length and you can watch our more than 20-minute talk with her below. But the one thing she did not want to do was give a specific assessment of her buildup for New York.
When asked to compare her buildup to the Olympics to New York she said, "Sorry. I'm probably going to move on from that question. It's just, it's a totally different build." She then added, "The Olympics, we had a year and a half to prepare for that. And this has been a very quick turnaround. I'm in pretty good shape, but yeah, just realistically seven weeks is a pretty quick turnaround to do."
When asked by another journalist about what she meant in her Instagram post that said "This build has been so different from the others; much shorter, more painful, and mentally tougher," she replied, "Not talking about that till after the race. Sorry."
But gradually a few details emerged. There were actually 13 weeks between the Olympics and New York, not the seven-week buildup she referenced. Seidel was not asked about the discrepancy but did say that her time after the Olympics was a bit of a yo-yo. Up, then down, then back up. Immediately after the Olympics she took a little down time and then was right back at it, perhaps too soon. She did the Falmouth Road Race, "and then I hit like a huge dip of just emotionally, physically. It was just really hard." The plan was to go back to altitude at Flagsatff and train but she decided against it and went and visited her family in Wisconsin to regain her footing.
Eventually, at some point after Labor Day (seven weeks ago was the middle of September) she got back in the swing of things thanks to her return home.
"I think if I hadn't done that…I don't think I would have been able to do the whole build because we were really deeply questioning whether or not we're going to be able to make this happen just based on that mental exhaustion after the Games."
She did a 20-miler in Wisconsin and "that was the first time it was like, we can do this."
Eventually she said she did get the mileage up to 130 miles a week for two or three weeks but couldn't hold it there longer than that like she could before the Olympics.
She's ready to compete on Sunday. What is her plan?
"I never have a race plan, man. Come on," she said with a laugh.
It's worked out for her pretty well in her first three marathons.
Peres Jepchirchir hopes to follow in the footsteps of her mentor Mary Keitany and win New York
No one has won the Olympic marathon and a fall marathon since Frank Shorter in 1972. Jepchirchir will attempt to replicate the feat on Sunday. She acknowledged that it won't be easy (there are 13 weeks between the races, easily the quickest turnaround of Jepchirchir's career) but said she agreed to race New York before the Olympics, which helped her mentally prepare for the double.
At full strength, Jepchirchir, who is the fifth-fastest woman in history (2:17:16) would have a good shot at the course record on Sunday, particularly with near-perfect conditions in the forecast. But she said that the CR — Margaret Okayo's 2:22:31, which has stood since 2003 — is not her aim on Sunday.
"I didn't come for the course record. Because I know the course is hard."
Instead, Jepchirchir simply wants to follow in the footsteps of her mentor Mary Keitany, a four-time NYC champ. Early in her career, Jepchirchir would watch Keitany win in New York and one day aspired to compete there herself. She called it her "dream race." That dream becomes a reality on Sunday.
Kibiwott Kandie says his knee injury is "80-85%" healed
Kandie has not been fully healthy this year — it's why he missed the Kenyan Olympic trials on the track in June. Yet he has been able to put in a full marathon buildup and is clearly very fit, running 26:51 for 10k on the roads in Geneva last month.
The big question is whether Kandie's right knee will hold up through 26.2 up-and-down miles in New York. Kandie has made it through 40k long runs in training and said that he has been mostly pain-free.
"I don't normally feel much pain," Kandie said. "Just a little pain, and it disappears…I cannot say it is 100% healed, but maybe 80-85%."
Jared Ward wants a podium finish
33-year-old Jared Ward has made an Olympic team, but one thing he hasn't done is podium at a World Marathon Major. He hopes that changes on Sunday.
Ward knows he's at a pivotal point in his career. He thought he was in the best shape of his life at the 2020 Olympic Trials but only finished 27th. Then he bounced back and ran 2:12 at the London Marathon but that isn't that good in an era of 2:01 marathons. Then he had a 2:16 at the Marathon Project two months later.
Ward said "not everything's gone perfect" but his volume has been higher for this than the last couple of marathons and he's more rested. Plus, he isn't running NY on a short buildup like he did for London and the Marathon Project. He didn't teach classes at BYU this year as he's focused on doing what he can to remain a professional runner. Ward said he had often been doing things to set up his life after running, and it was time to put a little more focus on the running side of things, especially with his fifth child being born this year.
Sally Kipyego lowered expectations for Sunday


In 2015, Kipyego was second in her New York City Marathon debut. After an emotionally and physically draining 17th place showing at the Olympics, we wouldn't expect that type of run again from Kipyego on Sunday. Kipyego said she "played it a little safe" in this buildup in Kenya as she approached things conservatively, wanting to insure she got to the starting line in one piece as she said she was "working with a very tired body."
Kipyego said she'd be "really happy" with a top 5 showing and "ok" with a top 10 showing.

That being said, it's not like Kipyego hasn't been training at all. She said she was running 100 to 110 mpw in this buildup as compared to a normal on that gets up to 120.
Stephanie Bruce is happy with her HOKA shoes
This fall,
a scientific study came out
showing that HOKA really doesn't have a super shoe. Considering the HOKA sponsored
Stephanie Bruce
missed out on making the 2020 US Olympic team by just 19 seconds, we asked Bruce if she ever wonders if she'd be an Olympian if she had super shoe to race in.
The answer woud be a negative.
"I think our Rocket Xs are awesome. You know, we had them at the Olympic trials [and went] one, six and eight," said Bruce. "I ran the best race I could run them at the trials. I was laid 19 seconds away and sometimes the reality is that other people are just better than you, andfive other women were better than me on the day and so that's why I was sixth. I think, as an athlete, you have to believe that some people can just outrun you on the day. If you think too much about the technology, you count yourself out before the race starts."
*All the 2021 New York City Marathon Coverage here
*Just want the athlete interviews, click here
More: Kenenisa Bekele's Has Big Expectation for His New York debut