2:03:51 marthoner Kinde Atanaw forced to withdraw from 2021 London Marathon after testing positive for Covid-19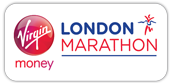 October 03, 2021
Press Release
October 2, 2021
Kinde Atanaw (ETH, PB 2:03:51), the 2019 Valencia Marathon champion and seventh-fastest in the elite men's field, has tested positive for Covid-19 and has been withdrawn from the 2021 Virgin Money London Marathon.
Atanaw tested positive in his daily rapid molecular Covid-19 test yesterday (Friday) afternoon. He was immediately isolated and a PCR test taken. The result of that PCR test today confirmed that he was positive for Covid-19.
Article continues below player
Atanaw was one of a group of athletes and coaches who travelled to London on a private charter flight from Kenya and Ethiopia, arranged by London Marathon Events. As a precaution, to protect the integrity of the race, all 40 people in the group took a PCR test yesterday and all results came back negative today. In addition, the support staff and physios working with this group also took a PCR test, which came back negative.
Following close analysis of the contact tracing data, the other athletes were cleared to race.
Hugh Brasher, Event Director for the Virgin Money London Marathon, said: "We are so sorry that Kinde Atanaw is not able to race tomorrow. We are extremely grateful for the expert support of the UK Health Security Agency during this process and the planning for the event. Our absolute priority has been the safety and wellbeing of every athlete, coach, manager and staff member."
More: Talk about 2021 London our messageboard: MB: Official 2021 London Marathon Discussion Thread