2021 London Women's Preview: Brigid Kosgei Leads STACKED Field With a Number of Athletes Attempting Olympic/London Double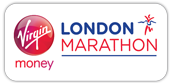 October 03, 2021
By Jonathan Gault
September 29, 2021
It would be natural for you to assume, in a year featuring an Olympic marathon in August and five World Marathon Majors in the fall, that the quality of the Virgin Money London Marathon field — annually the most competitive marathon on Earth — might suffer.
And if you assumed that, you would be wrong.
Article continues below player
The elite women's field for Sunday's race features the reigning champions of four of the six World Marathon Majors (it also features Ashete Bekere, who was the reigning Berlin champion until a week ago).
It features five women with sub-2:19 personal bests and nine with sub-2:20 personal bests. In the history of marathoning, the only other race with five sub-2:19 women was this year's Olympics, and no race has ever featured nine sub-2:20 women (the Olympics had eight).
Of the 15 fastest female marathoners in history, one-third of them will be on the start line in London on Sunday, led by the world record holder and two-time defending London champion, Brigid Kosgei of Kenya.
Put simply, this field is stacked.
Comparing The Last 5 London Elite Fields – Women
Sub-2:19
Sub-2:20
Sub-2:21
Sub-2:22
Sub-2:23
Sub-2:24
Sub-2:25
2021
5
9
10
11
11
11
12
2020
3
4
5
6
7
7
9
2019
5
7
8
9
9
10
10
2018
2
4
5
7
8
9
9
2017
1
4
6
8
8
8
8
The catch? A number of those stars will be running on tired legs. The four fastest women in this field all raced at the Olympic marathon just eight weeks ago. Will their talent win out, or will a better-rested athlete steal the show? Let's dig into the race.
What: 2021 Virgin Money London Marathon
When: Sunday, October 3
Where: London, England
How to watch: In the USA, Canada, and Australia, FloTrack has the rights to the race. In the UK, the race will air on BBC2 from 8-10 a.m. with coverage switching to BBC1 from 10 a.m. to 2:30 p.m.
Start times
Elite women: 9:00 a.m. BST (4:00 a.m. US EDT)
Elite men: 9:30 a.m. BST (4:30 a.m. US EDT)
Women's elite field
| | | | |
| --- | --- | --- | --- |
| Athlete name | Country | PB | Comment |
| Brigid KOSGEI | KEN | 2:14:04 | Near-unbeatable over last 3 years. Silver at Olympics 8 weeks ago |
| Lonah Chemtai SALPETER | ISR | 2:17:45 | In Olympic medal hunt until an untimely period derailed her over final miles |
| Roza DEREJE | ETH | 2:18:30 | 2019 Valencia champ just finished 4th at Olympics |
| Birhane DIBABA | ETH | 2:18:35 | 2-time Tokyo champ DNF'd at Olympics |
| Joyciline JEPKOSGEI | KEN | 2:18:40 | Won NYC in debut in '19, then 2nd in Valencia in '20 |
| Valary JEMELI | KEN | 2:19:10 | Ran 2:19:10 to win '19 Frankfurt but hasn't been as good last two years |
| Degitu AZIMERAW | ETH | 2:19:26 | Has gone sub-2:20 in both career marathons, including debut win at '19 Amsterdam |
| Zeineba YIMER | ETH | 2:19:28 | DNF'd Olympics after running 2:19 at '19 and '20 Valencia |
| Tigist GIRMA | ETH | 2:19:52 | Won Ethiopian Olympic trials but did not run Olympic marathon |
| Ashete BEKERE | ETH | 2:20:14 | Has big wins in Valencia, Rotterdam, Berlin. 4th last year |
| Alemu MEGERTU | ETH | 2:21:10 | 5th last year |
| Sinead DIVER | AUS | 2:24:11 | 44-year-old was 10th at Olympics |
| Charlotte PURDUE | GBR | 2:25:38 | Looking for redemption after being left off British Olympic team |
| Natasha COCKRAM | GBR | 2:30:03 | |
| Rose HARVEY | GBR | 2:30:58 | |
| Naomi MITCHELL | GBR | 2:33:23 | |
| Dylan HASSETT | IRL | 2:33:27 | |
| Becky BRIGGS | GBR | 2:38:58 | |
| Samantha HARRISON | GBR | 2:51:33 | |
| Eloise WELLINGS | AUS | Debut | |
How will the stars bounce back from the Olympic marathon?
It's hardly unprecedented for athletes to double back with a fall marathon after the World Championships/Olympics. And given the dearth of racing opportunities over the last 18 months (and the lack of appearance fees at the Olympics), who can blame the Olympians for running London and getting paid?
In all, six women in the elite field are doubling back from the Olympics: Brigid Kosgei (2nd), Roza Dereje (4th), Sinead Diver (10th), Lonah Salpeter (66th), Birhane Dibaba (DNF), and Zeineba Yimer (DNF). Of those six, all but Diver are contenders to win in London. Obviously, running two marathons in an eight-week span is challenging. You might not be recovered yet or you might be burned out from trying to extend your peak just a little too long. Those are the obvious risks associated with picking any of those five to win on Sunday. But since the Olympic doublers also account for five of the best women in the field — including the four fastest by personal best — they still need to be viewed as serious contenders. So here's a reason for optimism for each of the five.
Brigid Kosgei, Kenya, 2:14:04 pb (world record)
Reason for optimism: She might be the greatest women's marathoner we've ever seen
Prior to last month's Olympics, Kosgei had spent the previous three years vaporizing the world's best marathoners. From the fall of 2018 to the fall of 2020, Kosgei won all four marathons she entered, all by comically large margins: 2:43, 1:54, 6:47 (lol), 3:03. In the process, she broke the world record by 81 seconds, won London (the world's most competitive marathon) twice, and never ran slower than 2:18:58. She may not be on the Mt. Rushmore of women's marathoners devised by my editor Robert Johnson just yet, but a few more years like this and Rojo will have no choice but to add her. Her win streak ended in Sapporo as she took silver behind Peres Jepchirchir, but when Olympic silver is your worst race in over three years, you're doing pretty well.
If you're looking for a reason to pick Kosgei other than her absurd talent, remember what her time was at the Olympic marathon: 2:27. That's not to say the race didn't take something out of her, but the Olympics was on a flat course, so less pounding on the legs. And this is a woman who has run 2:14. Would you expect Eliud Kipchoge to be able to run well eight weeks after running a 2:14 marathon? Probably, right? Well that's the equivalent of what Kosgei is attempting in London.
Roza Dereje, Ethiopia, 2:18:30 pb
Reason for optimism: She's done it before
Back in 2019, Dereje ran the World Championship marathon in Doha on September 28 and came back nine weeks later and won Valencia in a personal best of 2:18:30. The caveat is that Dereje didn't even make it halfway in Doha before dropping out (in Sapporo, she ran the full distance and finished fourth). But that Doha-Valencia turnaround is a nice experience to have for the Sapporo-London double she will be attempting.
Birhane Dibaba, Ethiopia, 2:18:35 pb & Zeineba Yimer, Ethiopia, 2:19:28 pb
Reason for optimism: They didn't run a full 26.2 miles in Sapporo
Dereje's bounce back to win Valencia in 2019 is the same reason to be excited about Dibaba and Yimer in London. The conditions in Ethiopia in the leadup to the Olympics were cooler than normal, while the Olympic marathon was incredibly humid. As a result, the Ethiopian team was totally unprepared, with five of Ethiopia's six marathoners dropping out between the men's and women's races in Sapporo. That includes Yimer (who did not make it halfway) and Dibaba (who did not make it to 30k).
In Yimer's case, the DNF was even more understandable: Yimer only found out she would be running at the Olympics barely a week before the race (she was a late add after Tigist Girma tested positive for COVID).
"She came there and it was hard and she was already preparing for London so it didn't make sense for her to kill herself," says her agent Daan van den Berg.
Lonah Salpeter, Israel, 2:17:45 pb
Reason for optimism: Things can't go any worse than they did at the Olympics
With three miles to go in the Olympic marathon, Salpeter, who ran 2:17:45 (#7 on the all-time list) to win Tokyo in a course record in 2020, was in third place, desperately trying to hold off Molly Seidel for the bronze medal. But Salpeter was contending with more than just Seidel. Racing on her period, the cramps Salpeter had been battling against the entire race finally overwhelmed her. She gave up 63 places over the final three miles, finishing in 2:48:31. That's a brutal effort to rebound from, but the bright side is that there's no way London can go any worse.
Other potential winners
Given their credentials, the five women listed above all need to be viewed as serious contenders to win the race. If Kosgei is at her best, no one is touching her. You only need to go back last year, when Kosgei ran 2:18:58 to win London on a cold, wet, miserable day, to show how dominant she is when she's on her game (no one else broke 2:22).
But if Kosgei isn't recovered from the Olympics, this race is wide open. And times could be fast. The early word is that the lead group will try to target 2:17:01 — Mary Keitany's women's-only world record set in London in 2017 — but that goal may need to be adjusted. Right now, the forecast is calling for 9 to 12 mph winds on Sunday, but with gusts up to 25 mph, which could wreak havoc with any attempt at fast times.
Lonah Salpeter and Birhane Dibaba are both major champions, and Roza Dereje has won two de facto majors in Dubai and Valencia. Zeineba Yimer has broken 2:20 in the two career marathons she has finished. Any of those four could win on Sunday, but they're not the only ones. Let's run through the other contenders.
Joyciline Jepkosgei, Kenya, 2:18:40
If you're ruling out anyone who ran the Olympics, then Jepkosgei should probably be your pick for the win. In her debut in New York in 2019, she won the race and came just seven seconds shy of the course record. In marathon #2 in Valencia last year, she finished second in 2:18:40, behind only newly-crowned Olympic champ Peres Jepchirchir. And she tuned up for London by running 65:16 in August to win the Berlin Half Marathon. All signs point to another strong run in London. After all, she passed up the opportunity to defend her NYC crown to take on the world's best in London.
Degitu Azimeraw, Ethiopia, 2:19:26
Speaking of fast debuts, Azimeraw's went pretty well: she ran 2:19:26 to win Amsterdam in 2019. Like her countrywoman Yimer, she followed up her 2:19 debut with another 2:19 in marathon #2; in fact, she was just two seconds behind Yimer in that race in Valencia, as Yimer ran 2:19:54 and Azimeraw ran 2:19:56. Both women were somewhat disappointed not to improve on their pbs last year in Valencia but both are reportedly fit for London and should be going with the lead group.
Tigist Girma, Ethiopia, 2:19:52
Girma may be the hungriest of all the athletes in the field. You may remember that Girma won the Ethiopian Olympic marathon trials in May, finishing 22 seconds ahead of Birhane Dibaba and 53 up on Roza Dereje for the 35k course. But Girma did not get the chance to run at the Olympics as she tested positive for COVID just before leaving and was forced to withdraw. Her agent Hussein Makke told LetsRun it was mentally difficult for Girma to miss out on Sapporo, but physically, she never developed COVID symptoms, so it did not affect her training much, if at all. Girma was planning for an August race, not an October one, but given the tight turnaround between the trials and the Olympics, maybe an extra eight weeks will help her for London.
Ashete Bekere, Ethiopia, 2:20:14 pb
Bekere has won a number of big-city marathons, including Valencia (2018), Rotterdam (2019), and Berlin (2019). London represents a step up in quality, but if a bunch of athletes go out too hard by trying to hang with Kosgei or run a super fast time, Bekere could stand to benefit.
"Ashete Bekere is known for running the smartest races," says her agent Daan van den Berg. "The way she won Berlin (splits of 70:20/69:54), the way she ran in London (4th last year), she's a bit more conservative. She's in better shape than [the] 2:20:14 she ran in Berlin."
Valary Jemeli, Kenya, 2:19:10 pb
She's the 18th-fastest woman of all time, but her marathon record since running her 2:19:10 pb to win Frankfurt is spotty: DNF 2020 Tokyo, 10th 2020 London, 3rd 2021 Prague, 22nd 2021 Eldoret. She has told Kenyan media that she is in the shape of her life heading into London.
***
JG prediction: With six women doubling back from the Olympics, the chances of at least one of them running well in London are pretty good. But I just don't trust it. Eight weeks isn't much time to recover. I'd rather take my chances with one of the studs who has been training for London all along.
My pick is Joyciline Jepkosgei. I'd love to know why she chose London over defending her title in NYC (hopefully we'll get an answer in Thursday's press conference). What I do know: she took down Mary Keitany in New York to win her debut in 2019, ran 2:18 last year in Valencia, and her prep race went great. Smells like a winner to me.
Who do you think will win? Talk about 2021 London on our world-famous messageboard. MB: With 9 sub-2:20 women, the 2021 London Marathon is the deepest in history. Who do you think will win?