2021 London Marathon Men's Preview: With a Record Six Sub-2:04 Guys in the Field, Will a Challenger to Eliud Kipchoge Emerge?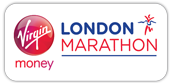 October 03, 2021
By Jonathan Gault
September 30, 2021
Four-time Virgin Money London Marathon champion Eliud Kipchoge may not be there this year after winning his second straight Olympic title last month in Sapporo, but even in his absence, London remains the best marathon on the planet.
Seven men in history have run 2:03:00 or faster in the marathon. Four of them will be on the start line on Sunday in London. It's pretty insane. Barely three years ago, the marathon world record was 2:02:57. In London this year, a 2:02:57 pb makes you the third-fastest guy in the field.
Article continues below player
And it's not like any of these guys are washed up. Mosinet Geremew (2:02:55) and Birhanu Legese's (2:02:48) pbs are from 2019. Evans Chebet's (2:03:00) is from 2020. And Titus Ekiru's (2:02:57) is from May. All of these guys should (hopefully) be ready to roll on Sunday.
Throw in a couple more sub-2:04 guys in Sisay Lemma (2:03:36) and Kinde Atanaw (2:03:51) and that means there are six sub-2:04 guys in total – the most ever on the start line of any marathon (the previous record was 4 set at 2020 Olympics, 2015 and 2020 London and 2017 Berlin). Add in the defending champ in Shura Kitata (2:04:49) and it should be quite the race on Sunday.
Below, we take a closer look at the main contenders for the London title and unofficial title of "best marathoner not named Eliud Kipchoge."
What: 2021 Virgin Money London Marathon
When: Sunday, October 3
Where: London, England
How to watch: In the USA, Canada, and Australia, FloTrack has the rights to the race. In the UK, the race will air on BBC2 from 8-10 a.m. with coverage switching to BBC1 from 10 a.m. to 2:30 p.m.
Start times
Elite women: 9:00 a.m. BST (4:00 a.m. US EDT)
Elite men: 9:30 a.m. BST (4:30 a.m. US EDT)
Men's elite field
| | | | |
| --- | --- | --- | --- |
| Athlete name | Country | PB | Comment |
| Shura KITATA | ETH | 2:04:49 | Defending champ DNF'd at Olympics 8 weeks ago |
| Birhanu LEGESE | ETH | 2:02:48 | Last 4 marathons: W, 2:02, W, 2:03 |
| Mosinet GEREMEW | ETH | 2:02:55 | Worst finish in 7 career marathons is 4th |
| Titus EKIRU | KEN | 2:02:57 | Has won 6 of the 8 marathons he's finished. Coming off 2:02 pb in Milan in May |
| Evans CHEBET | KEN | 2:03:00 | Has won last 3 marathons including 2:03:00 pb at stacked '20 Valencia |
| Sisay LEMMA | ETH | 2:03:36 | 3rd last year. DNF'd at Olympics 8 weeks ago |
| Kinde ATANAW | ETH | 2:03:51 | Won '19 Valencia in debut but has struggled in last 2 marathons |
| Vincent KIPCHUMBA | KEN | 2:05:09 | Was one second away from winning this race last year |
| Jonathan MELLOR | GBR | 2:10:05 | Ran 2:10 twice last year |
| Tristan WOODFINE | CAN | 2:10:51 | Ran pb here in bad weather in '20 |
| Mohamud AADAN | GBR | 2:12:20 | |
| Joshua GRIFFITHS | GBR | 2:13:11 | |
| Charlie HULSON | GBR | 2:13:34 | |
| Andrew DAVIES | GBR | 2:14:36 | |
| Nicholas TORRY | GBR | 2:15:04 | |
| Eoghan TOTTEN | IRL | 2:16:09 | |
| Weynay GHEBRESILASIE | GBR | 2:17:26 | |
| Matthew LEACH | GBR | 2:17:38 | |
| Josh LUNN | GBR | 2:17:59 | |
| Dan NASH | GBR | 2:18:51 | |
| Ross SKELTON | GBR | 2:19:21 | |
| Doug MUSSON | GBR | Debut | |
| Jamie CROWE | GBR | Debut | |
| Philip SESEMANN | GBR | Debut | |
If you've read one of our marathon previews before, you know that we like to break the field down by categories. Eight men in the London field have broken 2:06 (and no one else has broken 2:10), which means there are eight guys with a chance to win the race. They are separated into three categories below.
Total studs: one of these men will win on Sunday (and two won't even make the podium!)
All of these guys have been in great form over the last few years, racking up big wins and/or fast times. One of them is going to win London and head into 2022 as the guy with the best shot to take down Eliud Kipchoge.
Birhanu Legese, Ethiopia, 2:02:48 pb, 27
Legese ran four marathons across 2019 and 2020, and in the worst one, he still ran 2:03:16 in Valencia, finishing third. The others? A 2:04:48 win in poor conditions in Tokyo (no one else finished within two minutes of him), 2:02:48 (#3 all-time) for second behind Kenenisa Bekele in Berlin, and a repeat 2:04:15 victory in Tokyo in 2020. He would have been among the favorites to make the Ethiopian Olympic team this year, but he battled foot and hamstring injuries in the early part of the year and was not ready for the Ethiopian trials on May 1.
Now, however, Legese is fully prepared for London, and he's talking a big game as well, with his eyes set on Kipchoge's 2:02:37 course record.
"If the weather is good, I plan to break the record," Legese said in Wednesday's press conference. If he does break it, he'll get at least $125,000 in time + CR bonuses.
Mosinet Geremew, Ethiopia, 2:02:55 pb, 29
Geremew has just one win in seven marathon starts (2018 Dubai), but he has developed an enviable consistency as he has finished on the podium in six of those seven races (and was fourth in the other). He has the second-fastest time ever on the London course (2:02:55 in 2019 when he was second behind Kipchoge) and was fourth last year, but he hasn't raced at any distance since then. That lack of racing is the main concern with Geremew, but his track record suggests he will finish highly on Sunday.
Titus Ekiru, Kenya, 2:02:57 pb, 29
Ekiru has won the last five marathons he has finished, and London may be the 6-foot-1 Kenyan's coming-out party. Not that Ekiru is totally anonymous: he is, after all, tied for the fifth-fastest marathoner in history thanks to his world-leading 2:02:57 in Milan in May, which he accomplished by running a sizable negative split (61:48-61:09).
That's the fastest time ever in a non-World Marathon Major event, but Ekiru isn't satisfied. Immediately after the race, he told World Athletics, "maybe I can run 2:01 in the future," then told The Star in June that he believes he can break 2:00. That sounds crazy, but why shouldn't Ekiru believe it? His marathon career, which began in 2016 at age 24 (his World Athletics profile lists no results at any distance before then) has seen nothing but success. Here's a look at his results:
| | | | | |
| --- | --- | --- | --- | --- |
| Date | Location | Time | Place | Comment |
| 10/30/16 | Casablanca | 2:15:43 | 2nd | Debut |
| 2/19/17 | Seville | 2:07:43 | 1st | Course record |
| 12/2017 | Honolulu | 2:12:19 | 4th | Was supposed to pace but stayed in & finished |
| 8/26/18 | Mexico City | 2:10:38 | 1st | CR; 2:10 at 7000+ feet is crazy fast |
| 12/9/18 | Honolulu | 2:09:01 | 1st | |
| 4/7/19 | Milan | 2:04:46 | 1st | CR |
| 12/8/19 | Honolulu | 2:08:00 | 1st | CR |
| 3/1/20 | Tokyo | DNF | DNF | |
| 5/16/21 | Milan | 2:02:57 | 1st | CR |
So that's six wins and five course records in nine starts. Ekiru has only lost two marathons that he's finished — his debut in Casablanca, and Honolulu in 2017, when he wasn't supposed to finish anyway. London, obviously, will be a step up in competition — he DNF'd his only previous major in Tokyo — but Ekiru has all the makings of a marathon star.
For more on Ekiru's backstory (he took up running in 2009 but didn't actually race until 2016), check out this profile from Elias Makori in The Nation.
Evans Chebet, Kenya, 2:03:00 pb, 32
Last year, Chebet went up against Birhanu Legese, reigning Boston/Chicago champ Lawrence Cherono, and the deepest field in marathon history in Valencia, and beat them all by running 2:03:00 to move to #7 on the all-time list. That marked his third straight marathon victory, after wins in Buenos Aires (2:05:00) in 2019 and Lake Biwa (2:07:29) in 2020. It's taken a while for Chebet, who debuted with a 2:11:26 in Seoul in 2013, to reach the ranks of the global marathon elite, but he's here now and will get his chance to shine on the big stage on Sunday.
Like Geremew, Chebet hasn't raced at all in 2021, but he told Kenyan media this week he believes he's in pb shape.
Vincent Kipchumba, Kenya, 2:05:09, 31
I hesitated over putting Kipchumba in this category but figured it was easier to include him rather than splitting him off into his own category. Like the other men in this group, he has been in great form in recent years. He won Vienna (2:06:56) and Amsterdam (2:05:09) in 2019, then finished second in London in 2020, just one second behind winner Shura Kitata.
His pb may be over two minutes slower than the rest of the guys in this group, but if you win London, you are, by definition, a total stud and Kipchumba was just one second away last year. He should be able to run with these guys. Will he? We'll have to wait until Sunday. While every guy in this group has been running well the last few years, Titus Ekiru is the only one who has raced in 2021. It's possible one of them comes in at less than 100%, but until we hear otherwise, all have to be considered serious contenders for the win.
Too many questions
Shura Kitata, Ethiopia, 2:04:49 pb, 25
Ignore the pb. At his best, Kitata is one of the best marathoners on the planet, and he has a great track record in London. In 2018, he finished second there behind Kipchoge before returning in 2020 to win on a rain-soaked course (other than Kipchoge himself, Kitata is the only man in the past eight years to win a marathon featuring Kipchoge). Then in May, he won the Ethiopian trials to clinch his spot on the Olympic team.
Unfortunately Kitata developed a hamstring injury two weeks before the Olympics. Though he did his best to represent his country in Sapporo, he wound up dropping out before halfway.
That issue has persisted during his London buildup. If the race comes down to a sprint finish — as it did last year — don't expect Kitata to be able to manage much of a kick.
"The hamstring pain is not really easy and, when it's very fast speed, there might be some problems," he said in Wednesday's press conference.
Doubling back from the Olympic marathon eight weeks later was already a red flag, but if Kitata isn't 100%, there's no way he's winning this race. The rest of this field is simply too good.
Great marathoners who probably won't win
Sisay Lemma, Ethiopia, 2:03:36 pb
It's a testament to the strength of this field that Lemma — a 2:03 guy who was four seconds away from winning this race in 2020 — is an afterthought. But realistically, that's where he stands entering Sunday's race. Lemma is a very talented marathoner who has won some significant races — Warsaw, Vienna, Frankfurt — in his career. Unfortunately, when he has run well in majors — 2:03:36 at '19 Berlin, 2:04:51 at '20 Tokyo, 2:05:45 at '20 London — other guys have run even better (he finished third in all three of those races). Then factor in that he is doubling back from the Olympics (like Kitata, he DNF'd) and the odds of him winning in London aren't great.
Kinde Atanaw, Ethiopia, 2:03:51
If you're looking for a "long shot," Atanaw is your bet. (Though can you really be considered a long shot when your pb is 2:03:51?) Atanaw won Valencia in 2019 in 2:03:51, one of the fastest debut marathons in history. But over the next year and a half, he battled a hip injury, leading to a DNF in Valencia in December 2020 and a sixth-place, 2:11:00 showing in Prague in May 2021. Now, however, Atanaw may finally be ready to run fast again.
"When he's healthy, he's very, very dangerous," says his agent Hussein Makke. "And he's healthy now."
***
JG prediction: With so much talent at the top, this is a tough race to predict. But of the top guys, I like Legese and Ekiru the best, a classic Kenya-Ethiopia battle. There isn't much difference between them, but I'll roll with Ekiru and predict Kenya to reclaim the London crown after Ethiopia won it last year through Shura Kitata.
Talk about 2021 London on our messaeboard: MB: With 9 sub-2:20 women, and 6 sub-2:04 men the 2021 London Marathons are the deepest in history. Who do you think will win?
Women's Preview: 2021 London Women's Preview: Brigid Kosgei Leads STACKED Field With a Number of Athletes Attempting Olympic/London Double This year's London marathon is the deepest women's marathon in history with a record 9 sub-2:20 women in the field, but with six women doubling back from Sapporo 8 weeks ago, will they all be up for it?