Trayvon Bromell's Remarkable Comeback Continues with Olympic Trials 100-Meter Title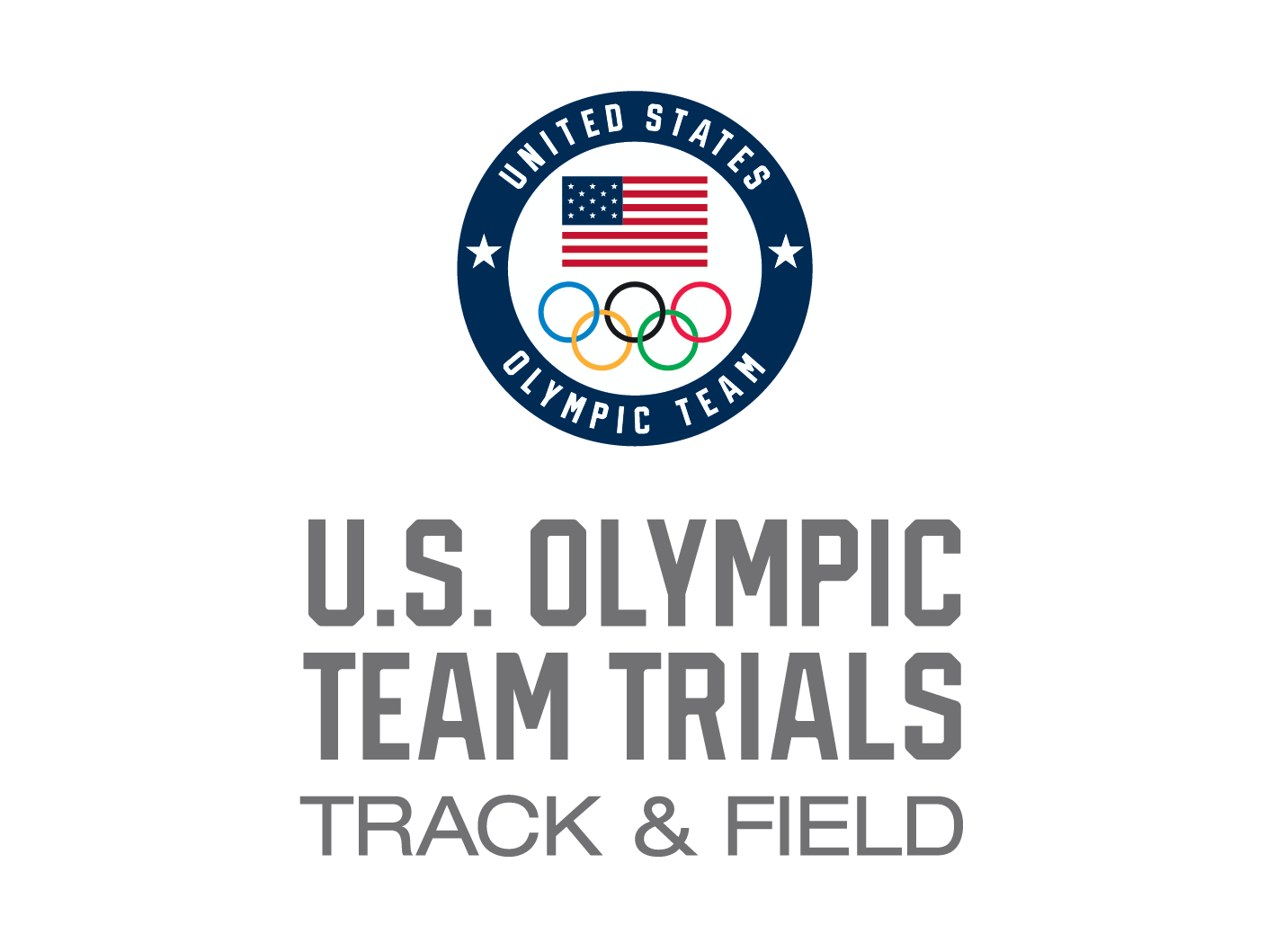 June 18, 2021 to June 27, 2021
By Jonathan Gault
June 20, 2021
(Support independent journalism and join our Supporter's Club now to gain access to our feature articles and bonus podcasts, 20% shoe discounts (US visitors), exclusive forum features including the ability to follow posters and filter out non-running posts, a free 12-week training plan and much more. Go to LetsRun.com/subscribe)
EUGENE, Ore. — If you are the type of person who only pays attention to track & field in Olympic years, then the results of the men's 100-meter final at the 2020 US Olympic Trials at Hayward Field may not seem all that remarkable. Trayvon Bromell, the runner-up in 9.84 seconds as a 21-year-old in 2016, improved by one place and four-hundredths of a second to win his first US title tonight in 9.80.
Article continues below player
---
But while a track & field result is a remarkably pure description of what happened in a given race — it tells you precisely how fast an athlete covered a given distance — it is not particularly romantic. It does not tell you about the wheelchair in Rio, the two Achilles surgeries, the botched comeback attempts. It does not tell you about the coaching change, the rise and fall of Christian Coleman, and all of the things that positioned Bromell as the United States champion and favorite to succeed Usain Bolt as Olympic champion six weeks from now in Tokyo. It does not tell you about one of the greatest comeback stories this sport has seen.
Tonight's final was a remarkable race. Beyond Bromell — who got his typically brilliant start and never gave up the lead —  there was Ronnie Baker in second, finally healthy and fit and showing up when it mattered with a personal best of 9.85 to join Bromell on the team. There was 2019 World Championship 400m bronze medalist Fred Kerley, justifying his bold decision to ditch the 400 at these Trials by running a pb of 9.86 to take third. There was a man, Kenny Bednarek, who before last year had never broken 10.4, running yet another pb to finish fourth in 9.89. And there was a 19-year-old, Oregon freshman Micah Williams, running a 9.91 pb in fifth to become the second-fastest teenager in history (only Bromell, who ran 9.84 in 2015, has gone faster before turning 20).
FULL. SPEED.SEND.@TrayvonBromell wins the men's 100m and is going back to the Olympic Games.@usatf | #TrackFieldTrials21 x #TokyoOlympics pic.twitter.com/UrANJkJ7Gj

— #TokyoOlympics (@NBCOlympics) June 21, 2021
It is worth listing out the results of the 2020 US Olympic Trials men's 100 meters and stating them for the historical record, because if you had read them barely a year ago, they would have been impossible to believe.

Wind: +0.8 m/s
1 Trayvon Bromell New Balance 9.80
2 Ronnie Baker NIKE 9.85
3 Fred Kerley NIKE 9.86
4 Kenny Bednarek NIKE 9.89
5 Micah Williams Oregon 9.91
6 Cravon Gillespie NIKE 10.00
7 Noah Lyles adidas 10.05
8 Justin Gatlin NIKE 10.87
On June 10, 2020, the following things were true:
-Bromell was so far removed from his last good 100 meters that listing him as an Olympic contender would have been a waste of time.
-Seeing Kerley's name in second would have engendered the same reaction as Doc Brown when Marty McFly tells him Ronald Reagan is president in 1985. Fred Kerley? The 400 runner?
-Micah Williams had just graduated high school.
Those same results would have also drawn questions about who wasn't there — world champion Christian Coleman was still cleared to compete at that point — and about how Diamond League champion Noah Lyles, riding a four-year hot streak since turning pro in 2016, could only manage seventh in 10.05, not even good enough for the relay pool. But those results are the genuine article. Bromell, Baker, and Kerley are headed to Tokyo, Coleman is on the sidelines, and Lyles must wait for the 200 to secure his first Olympic berth.
It is a testament to the amount of sprinting talent in the United States that, despite all that upheaval, this race was likely more competitive than this year's Olympic final in Tokyo. Outside of the US, the fastest time in the world this year is 9.94 by South Africa's Tlotliso Leotlela. That would have placed sixth tonight. Kerley's 9.86 was the third-fastest in history by a third-place finisher, meaning it was harder to make this year's US Olympic team than it has been to medal in all but one Olympics in history (2012).
Two other Americans who have run in the 9.80s this year, Isiah Young and Marvin Bracy, did not even make the final. And we haven't even mentioned Justin Gatlin, who at 39 seemed poised to contend for a fourth Olympic team but could not overcome Father Time and a tweaked hamstring sustained in the semifinals that caused him to limp across the finish line of the final in last place.
The biggest story, however, is Bromell, the king sitting atop the pile of US sprinting talent. His 9.84 at these Trials five years ago tied his personal best and set him up as a medal contender in Rio, but he was already fighting an Achilles injury that would cause him to be carted off the track in a wheelchair after his leg of the 4×100 relay and ultimately require surgery. When that surgery didn't take — Bromell's doctor had told him to rest for six months, but that created too much scar tissue to return to world-class sprinting in 2017 — he went under the knife to repair his Achilles again in 2018. By the time he decided to leave Michael Ford, Bromell's coach since his days at Baylor, in 2019, he had raced three times in three years.
His new coach in Jacksonville, Rana Reider, built him up slowly, but it didn't look that way from the outside when Bromell, seemingly out of nowhere, ran 10.04 on the Fourth of July in 2020 to signal his return to world-class form. Since then, he has only gotten better. In May 2021, around the time Bromell clocked 9.88 and 9.92 in back-to-back races, it became clear he was the world's best 100-meter man. On June 5, he ran 9.77 in Miramar, Fla., — faster than he ever had before the injury, and #7 on the all-time world list. He has now won 14 straight 100m races (including prelims).
This is not supposed to happen. Injuries to sprinters are devastating. In recovering from a major surgery like Bromell's, the very things that make a sprinter great now conspire against them. The urges to work harder, lift heavier, move faster, must all be tempered; take on too much too soon and a setback is inevitable. Unshakable confidence is replaced by tentativeness and the uncertainty of knowing whether your repaired body will live up to its previous self. Full comebacks are rare, and are often prolonged affairs (see another 2016 Olympian, 400-meter world record holder Wayde van Niekerk, who only returned to 44-second 400 form this week after a torn ACL suffered in 2017).
Yet here Bromell stands, faster than before, and with his greatest goals within touching distance. If he can withstand five years of pain, if he can conquer the deepest field he will face all year, what can possibly stop him between now and Tokyo?
Quick Take: What a race
It can be hard to process everything going on in a 100-meter race because it's over within 10 seconds, but between Bromell's redemption, Kerley making the team after stepping down from the 400, Williams running 9.91 at 19, Lyles missing the team, Gatlin pulling up, this one had storylines for days.
The overall talent on display cannot be overlooked, however. Tonight's race was just the third in history to feature four men under 9.90 seconds (wind-legal), joining the 2004 and 2012 Olympic finals. And Micah Williams ran the best mark ever for a fifth-placer, 9.91 seconds.
Quick Take: Baker delivers
Baker has not had the best timing in recent years. Known as a 60m specialist in college — he won two NCAA titles at that distance for TCU but didn't even make the 100m final as a senior — Baker announced himself as a global force in 2018 by earning World Indoor bronze in the 60 and running 9.87 in the 100 (#2 in the world behind Christian Coleman). Baker would have been a global medal threat, but there was no World/Olympic team to make that year. In 2019, hamstring and adductor injuries meant that Baker didn't race at all before USAs, but he still managed a miraculous fifth in the final, narrowly missing a spot at Worlds. Last year, of course, there was no Olympics due to COVID.
Tonight therefore represented an opportunity for the 27-year-old Baker to finally make a team, and he rose to the occasion with a 9.85 personal best. Baker said making the team felt like "a weight lifted off my shoulders."
Quick Take: Would Bednarek have been the US champ with a better reaction time?
Bednarek has been focused on the 200 this year and had only run the 100 once in 2021 before yesterday's prelims. Tonight, he ran a pb of 9.89 despite a horrific .307 reaction time — a full tenth slower than anyone else in the field. Had Bednarek had the same reaction time as Bromell (who was third-worst in the field at .196), he would have run 9.78 and won the race.
The consolation for Bednarek: he's in the relay pool, so he will be an Olympian. And his best event, the 200, is still to come at the Trials.
"I just came in here to have fun with this 100 meters, and I didn't come in with too much hype or expectations," Bednarek says.
MB: Kenneth Bednarek 4th in final, but is he the fastest US 100m runner as his reaction time was .30?
Quick Take: Lyles' 100/200 bid dies after poor start
Noah Lyles has run 9.86 for 100 meters and is the reigning Diamond League champion, which makes his struggles over the distance in 2021 odd to understand — entering the Trials, he had raced seven times over 100m and failed to break 10.00 in any of them.
Lyles was able to raise his game at the Trials, running a season's best of 9.95 in yesterday's prelims and 9.97 in the semis. But in the final, he got a disastrous start (his reaction time was fine but his first 10 meters were awful), which killed any hopes of triple gold in Tokyo. 
"Gun went off and I was a little further back than I remember," Lyles said. "Everybody walked away from me…I'm not usually this far back."
With Bednarek, Kerley, and 400m champion Michael Norman both entered in the 200 — not to mention world leader Terrance Laird — Lyles will have his hands full in his specialty event. But considering Lyles has lost just one 200 in the last four years, his mindset remains the same despite his struggles in the 100 this year: "I plan to go into the 200 and dominate. Point blank."
Quick Take: Was this Justin Gatlin's final race?
Gatlin has defied the actuarial tables for so long that it still seems weird that he will not be heading to Tokyo for his fourth Olympic Games. He won the world title at 35 in 2017, took world silver in 2019 at 37, and looked great in running 10.00 at 39 in his semi this evening. But he tweaked his hamstring during that run and the hamstring gave out halfway into the final.
The natural question now is whether this is the last we've seen of Gatlin, who won an Olympic 100m title and four world titles (including one on the relay) and served a four-year doping ban from 2006-10. Gatlin turns 40 in February and his hamstring problem tonight may be a sign that his body is finally giving out on him. On the flip side, a home World Championships and the chance to redeem his performance tonight offer some powerful goals to chase — in addition to every master's sprint record on the books.
After the race, a teary Gatlin would not commit to returning in 2022, nor would he rule out retirement. Though he did acknowledge the possibility.
"Ask any athlete across the board — throwers, jumpers, distance runners — we put our heart, our blood, sweat, and tears in this moment," Gatlin said. "Some of them last for three jumps, three throws. Some of them last for nine seconds, some of them last for two laps. But you gotta realize that the performance that we all put out there as athletes, it's our heart. Our heart. And you never realize as an athlete that there is going to be an end until the end comes."
MB: There is a god Justin Gatlin isn't going to Tokyo without buying a ticket!
---
Did you enjoy this piece? Support independent journalism and join our Supporter's Club now to gain access to our feature articles and bonus podcasts, 20% shoe discounts (US visitors), exclusive forum features including the ability to follow posters and filter out non-running posts, a free 12-week training plan and much more. Go to LetsRun.com/subscribe.
---
Talk about today's action on the world famous messageboard/fan forum.