Rest of Day 3: Rudy Winkler (82.71) gets the American Record; Michael Norman (44.04), Quanera Hayes (49.78), Keni Harrison (12.47), Garrett Scantling (8,647), Vashti Cunningham (1.96), and Keturah Orji (14.52) win as Allyson Felix impresses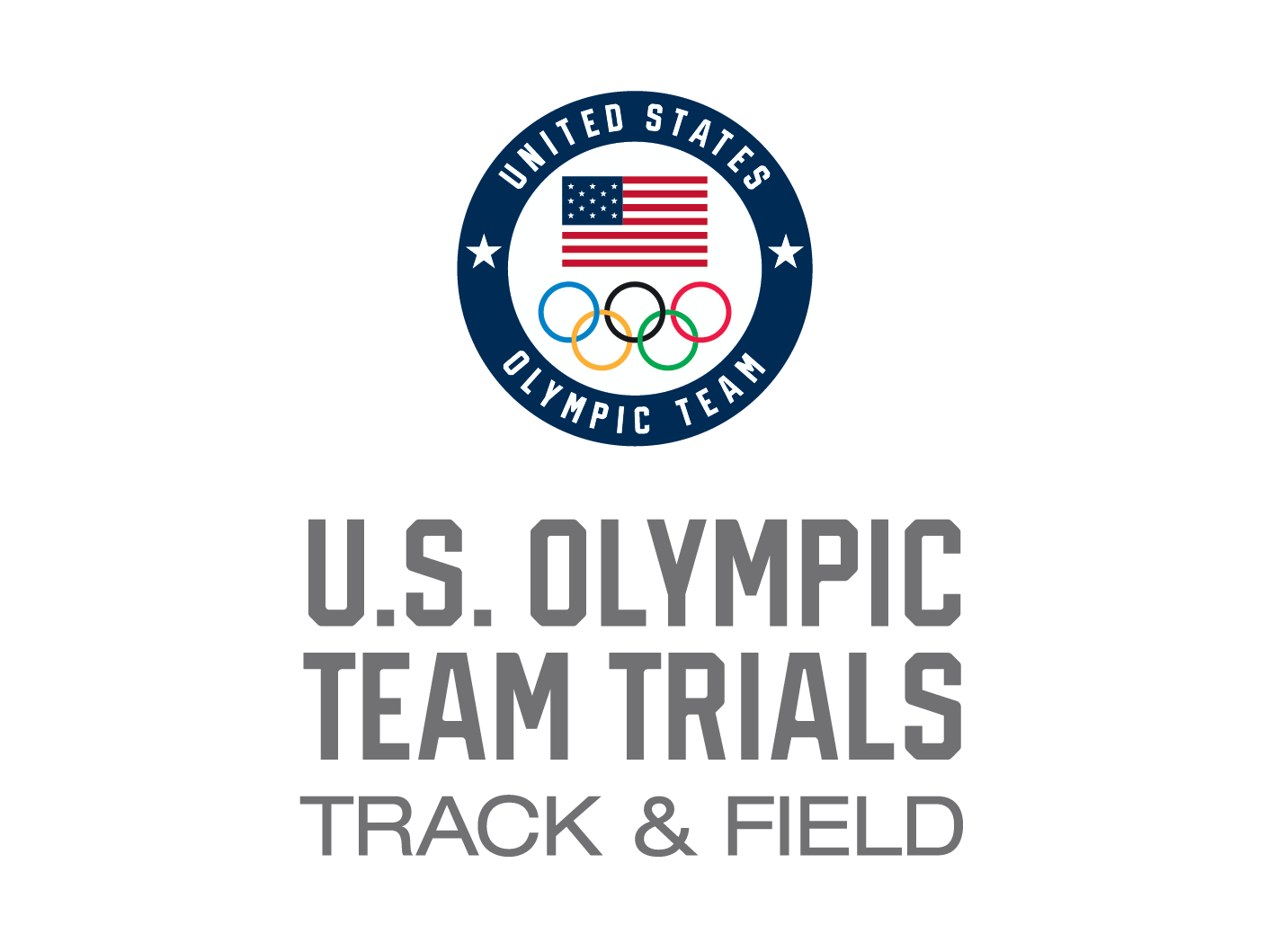 June 18, 2021 to June 27, 2021
By LetsRun.com
June 20, 2021
EUGENE, Ore. — Day 3 of the US Olympic Track and Field Trials featured a slew of sprint (100h, 100, both 400s) and field event finals (wtj, whj, mhammer, decathlon) today. Travyon Bromell's win in the men's 100 warranted it's own recap. We recap the rest of the action for you below starting with the women's steeplechase heats. *Results
Women's Steeple semifinals: Frerichs survives early fall, Grayson Murphy and Courtney Wayment get Olympic standard
For the majority of the women's steeple semifinals, they appeared to go as planned — with big favorites Courtney Frerichs and Emma Coburn leading the majority of their respective heats. With four-time Worlds/Olympics competitor Colleen Quigley scratching from the Trials yesterday, the storylines in the steeple are about the people behind Coburn and Frerichs.
Article continues below player
The fireworks occurred at the beginning and end of the heats, as Frerichs tripped and fell in the first 500 meters of heat 1. Frerichs decided to go to the front and push the pace after that, allowing two women to get the Olympic standard in the process: Saucony's Grayson Murphy and BYU's Courtney Wayment. Murphy shaved more than eight seconds off her pb and ran 9:25.37 to win the heat, while Wayment, who was only fourth at NCAAs, ran a four-second pb of 9:27.17 and also passed Frerichs in the final straight.
"I did need [the Olympic standard] coming into this race," Murphy said. "It's really nice. One small weight off my chest, and I can focus on trying to get that top three and just doing as best as I can."
In heat 2, Coburn showed no interest in getting caught up in traffic, controlling the race from the gun and winning with the fastest time of the day, 9:21.32.
The first heat began with a pedestrian pace and a tight pack, as Frerichs sat on the shoulder of Arkansas' Krissy Gear. After the first water jump, Frerichs tripped, went down, and was nearly trampled by the entire field.
"With 17 in a heat, that's a lot of people," Frerichs said. "It really caught me by surprise."
The fall seemed to light a fire under Frerichs, as she moved from last place to first in the subsequent 300 meters and pushed the pace from there. By the time the field reached three laps to go, a pack of five had separated: Frerichs, Murphy, Wayment, Tracksmith's Val Constien, and Idaho Afoot's Marisa Howard.
Those five were going to get the auto Qs, but the question remained whether Murphy and Wayment, who did not yet have the Olympic standard of 9:30.00, could get it. Both women recognized that it was within reach and closed hard, with Murphy passing Frerichs on the final water jump and Wayment passing her after the final barrier. Frerichs allowed Wayment to pass on the inside for an easier path to the line.
"I knew I was safe so in case somebody was coming hard down the home stretch, I didn't want to get in the way," Frerichs said. "I knew I was in the top five."
Coburn saw Frerichs fall and wanted no part of it, pushing the pace from the beginning of heat 2.
"I watched the first round and saw Courtney go down," Coburn said. "I hadn't decided yet what I was going to do but after seeing that, I decided I was going to go from the gun."
After just two laps, Frerichs and the other two women in the heat with the standard (Leah Falland of the On Athletics Club and Mel Lawrence of Oiselle/Littlewing) separated from the rest of the pack. Coburn and Falland earned the fastest two times of the day, with Falland hanging on the 2017 World champion's shoulder until the final straight and running a seasonal best 9:23.26.
"This race, we have three full rest days, so I was fine going a little harder and treating it more like a workout," Coburn, already the fastest woman in the country this year by 13 seconds, said.
Lawrence ran 9:29.30 for third, two second off her pb/sb. Behind them, NCAA third-placer Katie Rainsberger and champion Mahala Norris closed well to beat the rest of the chase group and get the final two auto Qs (9:33.38 and 9:35.32, respectively), but fell short of the standard.
Quick Take: The race for the third spot only got more complicated
Although Frerichs only got third in her heat, she clearly eased off in the final 200. She and Coburn looked strong as ever, and there's no reason to believe they won't go 1-2 in Thursday's final.
With Quigley's Instagram announcement yesterday that she would not compete due to injury, the third spot became wide open, and today did little to clear up the favorites for that final spot on the team.
Instead, two people were added to that conversation: Murphy and Wayment, whose achieving the standard means there will be six women with the standard (in addition to Coburn and Frerichs) racing for third.
Murphy is the 2019 World Mountain Running champion and didn't run a steeple race between June 2018 (her senior year at Utah) and April 2021. She entered the year with a pb of 9:48.57 and has now PR'd in all three races this year.
"It's a weird dichotomy of discipline. It's cool to see how my new trail and mountain running strengths can benefit me on the track," Murphy said.
Wayment, a double NCAA indoor champion this year, was the collegiate steeple leader entering the NCAA Championships, but she stumbled on the final water jump and finished only fourth.
"I was definitely disappointed in my NCAAs race," Wayment said. "I made a tactical error in that race and didn't make my move and stumbled in the water. When you're running with an American record holder [in Frerichs] you figure it's going to start out hot. It's nice when you have someone pull you to a time like that. Today's a different day. You're only defined by your last race, not your first one."
Quick Take: Falland runs fastest time in five years
Buoyed by teammate Joe Klecker being On Athletics Club's first-ever Olympian in Friday's men's 10k final, OAC's Leah Falland ran her fastest steeple since the 2016 Pre Classic.
"Joe really set the tone," Falland said. "There was not a dry eye on the scene. We were just crying and so encouraged."
As the third-fastest woman in the country this year, Falland may now be the slight favorite for the third spot, but none of the other women who entered with the standard (Constien, Howard and Lawrence) looked bad either.
"I know I can go faster," Falland said. "I have no idea what it's going to take in the final but I'm ready for whatever."
Quick Take: Allie Ostrander inspires and makes the final
Ordinarily it wouldn't be big story that a three-time NCAA steeple champion and 2019 World qualifier made the final at USAs, but Brooks Beast Allie Ostrander has had a tough year
Ostrander has dealt with an array of injuries, and in late April she admitted herself to a partial hospitalization program for eating disorder recovery. Ostrander explained the story of her eating disorder recovery in a recent YouTube video.
Today she ran 9:35.56 in her second steeple of the year to get a time qualifier to the final.
Women's 400m: Mother's Shine on Father's Day
Making Olympic teams used to be easy for Allsyon Felix. She won the 200 at the 2004, 2008, and 2012 Olympic Trials and the 400 at the 2016 Olympic Trials. However, now she is 35 years-old, a mother, and entered the Trials with only the 5th fastest seed time in 2021. After a strong first 200, Felix faded and found herself in 5th with 100m to go. Her Olympic dream hung in the balance, but she summoned up a great last 100m to finish second in 50.02, her fastest time since 2017. Up front, US leader Quanera Hayes, the only woman in the field to have gone sub 50 this year, entered the homestretch even with 2019 Worlds 4th placer Wadeline Jonathas, but was best the final 100m and got the win in 49.78 as Jonathas was passed just before the line by Felix but got the final Olympic spot in 50.03.
Hayes and Felix both did their victory laps with their 2-year-old kids. Hayes hadn't raced since April and that had us wondering about whether she was healthy, but she said she was. She said racing means going away for a few days from training and isn't necessary for her. Travelling no doubt is also a lot harder when you've got a young kid.
QT: Felix gets chance for Olympic gold #7
The days of Felix contending for individual Olympic gold are likely long gone, but Felix is most known for winning relay golds. 5 of her 6 Olympic golds (the most ever by a track athlete) are in relays and she'll now get a chance for #7.
QT: Former High School Sensation Kaylin Whitney PRs but finishes 5th
Kaylin Whitney was supposed to be the next Marion Jones (minus the drugs). As a sophomore in high school in 2014, she set the world youth bests at 100m (11.10) and 200m (22.49) and promptly turned pro on her 17th birthday. She'd hold the high school records at 100 and 200 but never ran faster than her high school times in either event. Rather than give up the sport, she moved up in distance and has continued to improve at the 400. Tonight she ran a PR of 50.29 for 5th.
She came into the year with a 51.99 pb, came into Trials with a 51.04 pb but PRd in every round – 50.94 in round 1, 50.35 in the semis and 50.29 in the final
Men's 400: Michael Norman delivers
Michael Norman lived up this favorite status as he won the men's 400 in 44.07 tonight as 2017 NCAA runnerup Micahel Cherry PRd at 44.35 to finish second and make his first US outodor team. 2021 NCAA champ and 2021 world leader Randolph Ross came from behind to take the third spot in 44.74, a far cry from the 43.85 he ran on the same track to win NCAAs 9 days ago. Elija Godwin, who didn't even make the NCAA final this year for Georgia, went out super hard and was top early in the homestretch before running out of steam and fading to 6th.
The 4000 is always a tough team to make and that was true this year. 5 Americans have run under 44.50 while no one else in the world has run faster than 44.51.
Redemption Stories Abound and a Photo Finish in the Women's 100 Hurdles Final
The women's 100 hurdles at the Olympic Trials is always a difficult team to make — the United States swept the medals in the event at the 2016 Rio Olympics, and owned five of the ten fastest times in the world entering the finals of the 2020 US Olympic Trials.
This year was no different, with two former Olympians (Kristi Castlin and Queen Quedith Claye) failing to make it out of the semifinals and the top four finishers in the final separated by only 0.06 seconds.
When the women all leaned at the line in the final, it was difficult to tell who was on the team, but when the results flashed on the board at Hayward, there was an outpouring of emotion from each. Each of the top three was a redemption story of sorts.
World record holder Keni Harrison is finally an Olympian, winning the race in a seasonal best 12.47. Back in 2016, she was only sixth at the Olympic Trials final but broke the world record (12.20) two weeks later. Harrison will seek her first outdoor Worlds/Olympic gold medal in Tokyo.
NIKE's Brianna McNeal, the 2016 Olympic champion whose most recent competition at a World championship was a DQ in Doha in 2019, was second in 12.51.
The Athletics Integrity Unit announced that McNeal was banned from the sport for five years for tampering with part of a doping control process, but could compete at the Trials while appealing — unlike distance runner Shelby Houlihan, who exhausted her option of appealing to the Court of Arbitration for Sport before the Trials. The AIU said McNeal's appeal to CAS will be heard before the Olympics and will determine whether or not she can race in Tokyo. McNeal was also banned from the sport for a year in 2017 for whereabouts failures, so she missed Worlds that year.
adidas' Christina Clemons made the Worlds team in 2017 and finished two hundredths of a second outside of the medals, and wasn't healthy enough to make a World/Olympic team since — until now. Clemons out-leaned NIKE's Gabbi Cunningham by five thousandths of a second, 12.521 to 12.526, for the third spot.
"I've been going after this team since 2012," Clemons said. "I ruptured my Achilles in 2013, I wasn't healthy enough in 2016. We had to wait a whole year in 202, and now here — I've been looked over, I've been counted out, but when you've got God with you, it doesn't matter."
Cunningham is also a good story: She never made an NCAA final in college but is a national champion, as she won the indoor 60-meter hurdles at USA Indoors in 2020. She is seeking her first Worlds/Olympic team, but all is not lost for Cunningham — she will presumably be the United States' third representative in Tokyo if McNeal loses her CAS appeal. USATF added an extra advancing athlete in each round of the 100 hurdles to account for McNeal racing while appealing a ban.
Double NCAA champ Anna Cockrell (USC) and 2021 world #2 Tonea Marshall (LSU), who missed the NCAA final last week with a tweaked hamstring, each missed the team narrowly, running 12.58 and 12.63 for fifth and sixth, respectively.
Field Events
Men's Hammer: Rudy Winkler breaks American Record
Rudy Winkler, the 2016 Olympian and former NCAA champ at Cornell, not only got the win in 82.71 but he broke Lance Deal's nearly 25-year-old American record of 82.52. Winkler is #2 in the world this year.
Rudy's entire series was great as he had five throws oer 80 meters.
"(To have 5 over 80) is a bit unbelievable. If you saw me during the competition, I would walk out of the circle throwing 80 saying, 'This is crazy.' It felt effortless. In the past, in 2016, I was throwing 70, 72, and then I popped off a 76. I feel ready and very prepared this time around," said Winker who said it was "very possible" that the US could have multiple medallists in the hammer this year as Daniel Haugh threw 79.39 to get second and Alex Young 78.32 to get third.
The US hasn't medalled in the hammer on the men's side in 25 years.
American Record and Olympic Trials victory for Rudy Winkler! @tracksmith couldn't be more excited. pic.twitter.com/oUn3iyG1C0

— Nick Willis (@nickwillis) June 21, 2021
Men's Decathlon: Scantling's dream becomes reality
"Talent never goes away" is a favorite phrase of the website and that was proven tonight as Garrett Scantling who after finishing fourth at the 2016 Olympic Trials was totally out of the sport and didn't record another track results until 2020 won the Trials with a big pb of 8647, which moves him to #2 in the world this year.
Scantling, who worked as a financial planner and tried out for the NFL while away from the sport, came into the year with a pb of just 8232 (it was 8476 before tonight). Scantling's now 8th all-time on the US list, moving Bruce Jenner (now Caitlyn Jenner) to #10.
Steve Bastien (8485) and Zach Ziemek (8471) rounded out the team.
World Athletics wrote a nice profile of Scantling's unusual story last year.
Women's high jump: Cunningham headed to Tokyo; rest of Team USA will have to wait
As expected, 23-year-old Vashti Cunningham won her fourth straight US title to clinch her second straight Olympic berth, and she did it without missing a bar. First-time clearances at 1.87m, 1.90m, 1.93m, and 1.96m gave her the victory; she then passed to 2.02, which would have tied her own world lead, but missed all three attempts.
Behind her, there was serious drama for the remaining two spots. 2016 Olympian Inika McPherson, 2018 NCAA indoor champion Nicole Greene, and Rachel McCoy all cleared 1.93 meters. But McPherson only needed one jump to do it, Greene needed two, and McCoy needed all three, so that is the way they finished: McPherson, Greene, McCoy.
However, of the three, only McCoy has the 1.96m Olympic standard. And as things stand at this moment, neither McPherson nor Greene is ranked highly enough in the world rankings to earn a spot.
McPherson should be okay; she is ranked 27th, and the final athlete in line to go (once factoring in auto standards and the three-athlete-per-country rule) is 25th-ranked Emily Borthwick of Great Britain. Since McPherson will get a boost from her 1.93 today (a season's best) plus bonus points from finishing runner-up at a national championship, she will likely be ranked high enough to go to Tokyo. Greene, however, is ranked 64th — too far behind to move into qualifying position. That means McCoy will likely be the third member of Team USA, despite finishing 4th today.
Women's triple jump: Orji makes it five in a row
Coming into the Trials, only three Americans had the Olympic standard of 14.32 meters in the women's triple jump. So perhaps it should not come as a shock that those three — Keturah Orji, Tori Franklin, and Jasmine Moore, who also sit 1-2-5 on the all-time US list — went 1-2-3 to clinch their Olympic berths tonight.
The win went to American record holder Orji, her fifth straight US title. Orji got out to 14.40 in round 1, and that jump would have been enough to win the competition, but she later tacked on a 14.52 jump in round six to clinch the victory. Franklin was second with a best jump of 14.36 — also in round six — while Moore's 14.15 in round three was good for third. No one else jumped beyond 14 meters.
Talk about today's action on the world famous messageboard/fan forum.