Sifan Hassan will race Hengelo 10,000 on June 6
Sifan Hassan confirmed for Hengelo for a fast 10,000 meters
The world's fastest women set for FBK Games.
Press Release
4/29/2021
Hengelo | Sifan Hassan is confirmed to race the 10,000m in Hengelo on Sunday June 6th. Hassan is the current world champion after taking the win in a stunning race at the Doha World Championships in 2019. Hengelo proves to be the perfect preparation leading up to the Olympic Games. "I want to run a fast 10,000m in Hengelo." says Hassan. "Hengelo has a long tradition in very quick long-distance races, and it fully suits in my schedule towards Tokyo." Already 5 world records have been broken on the 5000m, 10,0000m and the Double Mile in the famous history of the FBK Games in Hengelo.
Article continues below player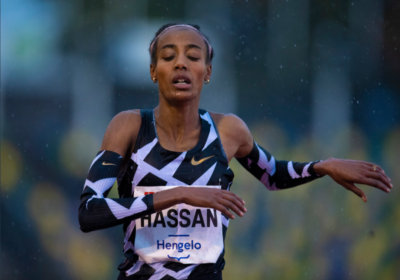 'Now also the world's quickest female athlete on the starting line'
Meeting director Ellen van Langen is delighted with the announcement of Hassan. "It is great to have Sifan at the FBK Games in Hengelo. We now have the two current number one athletes in Hengelo on the 6th of June." Armand Duplantis and Sifan Hassan have graced the top for over a year on the World Rankings of World Athletics. "Sifan mainly has the first ever 1500m & 10,000m World Championship double to thank for her rankings and on top of that knows how to excel on other disciplines such as the 5000m. I am very happy that the FBK Games in Hengelo are a steppingstone for Sifan on her road to Tokyo."
The FBK Games is the only athletics event on the world stage in the Netherlands and is part of the World Athletics Continental Tour Gold. A series of 14 meets in 11 countries. You can find more information on www.fbkgames.nl. We will share further updates on our social media accounts leading up to the event about to the possibilities of having fans in the stadium in Hengelo on June 6th.