By LetsRun.com
February 27, 2020
Our weekly LetsRun.com Track Talk podcast is here (subscribe here).
Alicia Monson, the American star who just turned pro joins us at [68:45] to discuss her career, what it's like going pro in these crazy times and more. Prior to that we've got marathon talk, COVID talk, a special guest who gave up LetsRun.com for Lent, and the Greatest American Distance Runner Final Four Jim Ryun vs Frank Shorter and Jenny Simpson vs Deena Kastor. Plus, deleted thread of week, letsdrink.com and more. Show notes below.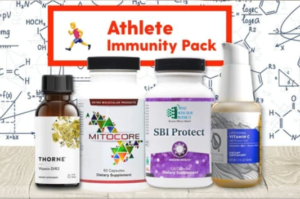 The podcast is sponsored by TheFeed.com. They've got everything you need to perform at your best and try and stay healthy. Wejo just got his goody back and is pumped. They have a new product – BLDG Active's Anti-microbial Face and Hand Spray which is a medical-grade solution you can take with you to spray on your hands and face. Go to TheFeed.com/Letsrun for more info and use code LETSRUN to save 15% off your entire order.
Show notes below player:
Article continues below player
Show notes:
Start: Intro: Marathons in the fall? Kim Jong Un vs Trump vs Merkel at 5k
[11:30] LRC surprise guest and super visitor Katie Harris joins us to discuss giving up LetsRun for Lent
[27:03] Covid thoughts
[32:15] Coogan's closes
[36:30] GOAT Voting and Vote Tampering by Rojo: Jim Ryun v Frank Shorter, Jenny Simpson > Joan Benoit v Deena Kastor
[53:00] Max Sigel Takes a Paycut, Duke getting a new coach
[64:25] Frank Shorter quitter?
[68:45] Special guest, NCAA star, Wisconsin's Alicia Monson talks about turing pro during these crazy times.
Got an audio question / opinion for the podcast? Call 844-LETSRUN (538-7786) and hit option 7.
---
Advertisement
The 1:59:40 GOAT shirts are here