Book Review: "Sporting Gender" Offers Much-Needed History and Context on a Challenging Topic
By Jonathan Gault
March 6, 2020
Before Caster Semenya, there was Stella Walsh. Born Stanislawa Walasiewicz in Poland in 1911 (Walsh's family moved to Cleveland shortly thereafter; Walsh Americanized her name in high school), Walsh was one of the most accomplished sprinters of the 1930s, tying or breaking the world record in the 100 meters four times.
Article continues below player.
Walsh entered the global consciousness at the age of 21 at the 1932 Olympics in Los Angeles. On August 2, she won the women's 100 meters in 11.9 seconds, tying her own world record she had set in the semifinals. On the same day, she threw 33.60 meters to place sixth in the discus. Though Walsh was feted as a hero in Poland for her accomplishments — she was the only non-American to win a gold medal in women's track & field that year — not everyone felt that way. One American sprinter referred to her as "manly;" a Canadian team manager called Walsh the "big husky Polish girl with the mannish frame." 
When Walsh returned to defend her Olympic 100m title in Berlin in 1936, she earned the silver behind American Helen Stephens, who, because of her deep voice and musculature, faced many of the same extremely personal questions directed at Walsh four years earlier. That same year, Czechoslovakia's Zdenka Koubkova, the world record holder in the women's 800 meters, chose not to compete in Berlin; she had been born with atypical genitalia and asked to be recognized as male moving forward.
After the Olympics were over, Look magazine ran a picture of Stephens captioned "Is This a Man or a Woman?" Stephens said she took a sex test before the Olympics and the IOC cleared her to compete as a woman, but when Walsh died in 1980 her autopsy revealed that she had been born with no uterus, an underdeveloped penis, and that most of her cells contained X and Y chromosomes.
The point? The debate about sex and its effect on elite sport has been around long before Semenya arrived on the scene in the late 2000s, and it will persist long after she leaves it. Which is one of the reasons why Joanna Harper wrote Sporting Gender: The History, Science, and Stories of Transgender and Intersex Athletes. Part scientific explainer, part history lesson, part personal story, Sporting Gender attacks a tricky subject from multiple angles. 
Harper — a medical physicist who transitioned from male to female in 2004 and has written about intersex track & field athletes for LRC — is the ideal narrator. She is gentle and respectful in handling the stories of dozens of intersex and transgender athletes across a variety of sports, but doesn't shy away from the facts, either. She presents the science in a way that is (mostly) understandable, and though she inserts her own opinion at times, she makes clear this is a subject in which there is plenty of room for debate, with experts still divided on subjects such as testosterone limits for transgender athletes and rules governing intersex athletes like Semenya.
One of the reasons those debates grow so heated is that, when it comes to their athletic performance, there is not nearly enough data on intersex and transgender athletes (a problem Harper is working on in her professional life). That's why Harper's stories, from athletes such as Walsh and Stephens, to Spanish hurdler Maria Jose Martinez-Patino (a 46,XY woman who brought attention to androgen insensitivity syndrome by sharing her story publicly), to New Zealand's Laurel Hubbard (a male-to-female transgender weightlifter and 2020 Olympic hopeful) are so important. The disparity between their experiences demonstrate the difficulty sports federations face in creating a uniform policy for cases that can vary greatly in their specifics.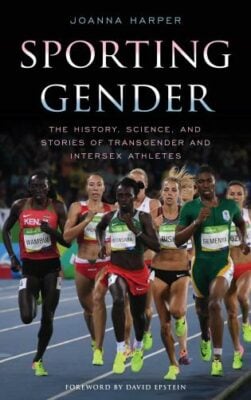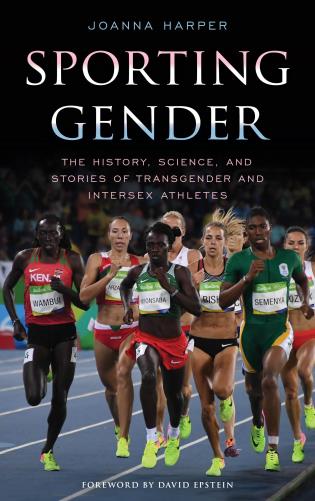 Harper has been personally involved in several of the most important recent developments; she helped craft the IOC's 2016 transgender guidelines and served as an expert witness supporting the IAAF in its cases against Indian sprinter Dutee Chand in 2015 and Semenya and Athletics South Africa in 2019. These sections could be streamlined and strengthened — Harper comes across as a little too starstruck by some of the scientists, administrators, and lawyers she encounters — but her experiences and familiarity with the principal characters offer valuable insight into how each decision was reached.
It's no secret the direction Harper leans on those decisions. At the elite level, Harper's preference is for an outcome that "maximizes the possibility that all women can enjoy equitable and meaningful sport." To accomplish this, Harper relies on a concept she calls "athletic gender" — gender categories based on testosterone levels. As a result, she favors male-to-female transgender participation in elite athletics, as long as they have lowered their testosterone levels appropriately (again, Harper herself is transgender). And she is against athletes like Semenya — whose natural testosterone levels offer a massive advantage compared to other women — competing without restrictions. Despite her personal beliefs, however, Harper makes a fair effort to include all arguments on each point.
Even if you disagree with Harper, Sporting Gender is worth a read for the history alone. The way she traces the evolution of the IOC and IAAF's sex testing programs — and the associated difficulties with each method — is particularly outstanding, and she's able to dig up some great testing data from the Olympics in the 1990s. And, rather than lumping all differences of sexual development (DSDs) together, Harper takes the time to explain each DSD and its prevalence separately. That context — too often missing in news articles floating around the internet during the Semenya case — is what makes Sporting Gender a valuable and necessary resource for anyone who wants to truly grasp a topic that requires it.
Four out of five stars.
---
Other book reviews by LetsRun.com can be found here. To order Sporting Gender, click here.