HOKA Trials Athlete of the Day: Scott Smith: Can He Get Top 3 Like His Dog at the Dog World Championships?
by LetsRun.com (Sponsored by HOKA ONE ONE)
February 20, 2020
February is Marathon Month on LetsRun.com as the month ends with one of the greatest events on the athletics calendar, the 2020 US Olympic Marathon Trials in Atlanta. From the contenders, to the dreamers, to the mountain men and women, HOKA ONE ONE has 17 athletes competing at the Trials, and LetsRun.com is partnering with HOKA to profile all of them. We hope these profiles not only show you the cool stories of the people running the Trials, but also help gets you pumped for the Trials, and gives you some advice for your own running.
We've profiled the HOKA dreamers and mountain men and women running the Olypmpic Marathon Trials, now it's time to turn to the HOKA full-time running pros. Six members of the HOKA ONE ONE NAZ Elite team will be toeing the line in Atlanta, plus full-time ultra marathon pro Jim Walmsley who is making his much anticipated marathon debut (we profiled Jim here, and he was the guest on our podcast this week here).
We talked to HOKA NAZ Elite coach Ben Rosario to kick off our HOKA Takes on the Trials coverage, and he was very bullish on his teams chances (article here, podcast here). In particular on the men he said, "I do believe our guys will be they're very late. And, you know, I like our chances."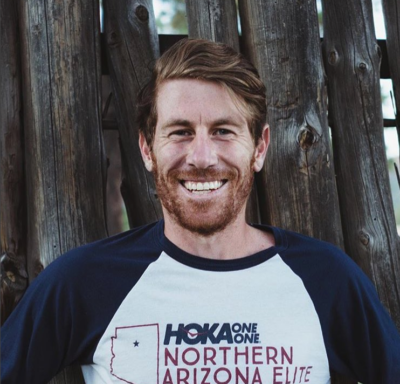 All of the HOKA NAZ Elite athletes post their training logs online and one can see their training is going very well. The team has come down from altitude and is getting acclimated to the East Coast doing their final preparations in Orlando. We hope to talk to all the HOKA pros in the next week, but will kick off our coverage with them with our written Q&As.
Up first is Scott Smith. Scott grew up in California, then went to UC Santa Barbara where he says his claim to fame was being teammates with Stephanie Bruce née Rothstein, who now also is his teammate on HOKA NAZ Elite.
We think his claim to fame was being the school record holder at 5,000 (13:56) and 10,000 (28:35). Post college, Scott has had success from the mile (top 3 at USA Road Mile) to the marathon, as he has continued to improve and he ran a 2:11:14 PR last year at the age of 32 at the Chicago Marathon.
At the last marathon Trials, Scott finished 14th, but he knows these Trials are his best shot at making the Olympics. "The goal is certainly to make the team. On paper I have an outside shot to do that, but I'm closer than I was in 2016… In 2016 I needed to have the best race of my life and have a handful of guys, maybe more, have off days. Going into these Trials, if I have my best day I think I'll be pretty close to making it," he told Peaked Too Early.
Article continues below player.
This content is sponsored content for HOKA, but not approved by them.
---
Name: Scott Smith
Age 33
Hometown: Laguna Niguel, CA
HS/Yr: Dana Hills 05
College/Yr: UCSB 2010

Occupation: Professional Runner
Training Group/Coach: Northern Arizona Elite/ Ben Rosario
How qualified: 2:11:14 at 2019 BofA Chicago Marathon
Training shoe: Clifton
Racing shoe: Carbon X
Family info: Wife (Nicole) is a pediatric resident at UCLA, Dog (Murphy) was a one time bronze medalist at the unofficial dog mile world championships
One random fact about myself I want people to know:  Played varsity volleyball in high school
What was your high school claim to fame /Prs? 1600: 4:12 3200: 9:06
What was your college claim to fame / PRs? 5k/10k school record holder 13:56/28:35
What are your post college accomplishments/ claim to fame/ PRs? 2 time world team member half/marathon. Have placed top 3 at both the mile US champs and marathon US champs. Half marathon pr: 62:34 marathon: 2:11:14
Road to the Trials
How did you start running?
I started running in high school. The team culture at my high school was awesome and I really loved running cross country as part of the team.
How long have you dreamed of the Trials/Olympics?
Pretty much since the last trials I've been focused on doing what will give me the best shot at doing my best this trials.
What does it mean for you to make the Olympics Trials?
It's an opportunity to try out for the United States Olympic team.
What's your goal for the Trials?
Make the team.
What do you think of the course?
The course definitely presents a variety of challenges but we have a lot of training locations in Flagstaff and surrounding areas that can mimic the terrain of Atlanta.
How has your training gone in the buildup for the Trials?
Training has been going great.  The only thing is that we prepare specifically for the course, which isn't really different than how we normally train. This course just happens to be very difficult so we're trying to replicate that in training.
What was your highest mileage week? Your average week?
120, 110-20
What is your favorite workout?
12xk with a 5k time trial against the women at the end
How much sleep do you get a night?
9-10 hours
Free Training Advice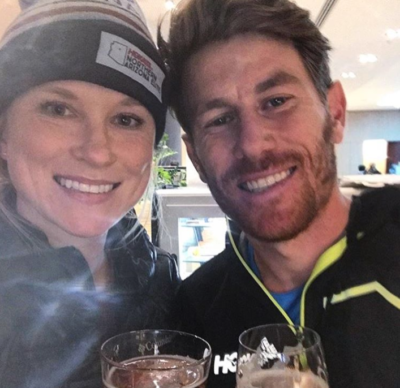 What one piece of advice would you give to a high school/ younger runner?
Enjoy being on a high school team, that was some of the most fun times I've ever had running.
What one piece of advice would you give to a first-time marathoner?
Don't try anything new race day.
What is the #1 piece of training advice you'd give another runner?
Don't get caught up in other people's training. Have confidence in your process.
What one piece of advice would you give to a runner pursuing their dreams?
Keep everything in perspective and don't attach too much value to a particular outcome, negative or positive.
What is your favorite running memory? The 2016 trials competing in front of a bunch of friends and family in LA.
Who inspired you as a runner as a kid? The older guys on my cross country team.
What is your race day routine? Wake up, eat breakfast, coffee, double/triple check to make sure I have everything before heading to the start.
Why do you run? Love of competition
OK, let's forget about the Olympic Trials. Tell us a little bit more about this dog mile World Championship. We're jealous of you and your dog.
Haha if you met my dog I'm not so sure you'd be as jealous. I really should clarify that it's the "unofficial dog mile world championships". It's part of the State Street Mile in Santa Barbara, which having gone to school there and loving the area I have run a number of times. Also of note is it is downhill. Probably 10 seconds worth (I have ran 3:56 and 3:58 there in no where close to sub 4 shape). I believe we ran 4:31. Which blew my mind. I was thinking something under 5:30 would be great for Murphy, who is a mostly lazy, black lab mutt who tips in at a slightly overweight 95 lbs. I will take some ownership for not winning. The start of this thing is absolute chaos. All the dogs get out way too hard, so I figured I'd try to keep Murphy relatively under control the first 400. Which in retrospect was a tactical mistake because I was just fighting him that whole first bit. So it was probably slower and more taxing on him than if I would have just let him go out guns blazing. Either way, with a quarter to go we had moved into podium position and the two leaders were within reach (side note: that was an all time dog mile, they nearly tied through the finish). I barked a stern cajole or two at Murph but he was fried and had already far exceeded my expectations. To be honest I was nervous he'd even finish the thing. One of his strengths (I'm twisting this because he doesn't have many) is a playful curiosity (read: easily distracted), so I thought he might see someone or something while running that he had more interest in and just stop. Fortunately he maintained a minutiae of focus,  (although there was a close call when he saw my now wife, Nicole, cheering for him) enough at least to not get caught and earn the bronze medal and a goodie bag… and a trip to the vet for a torn up paw.
Sounds good to us. Maybe Murphy thought it was like the Olympic Trails where top 3 gets the job done.
What did Scott's coach say about the Trials?
* HOKA NAZ Elite Coach Ben Rosario Talks 2020 Marathon Trials Expectations, Shoe Technology, Jim Walmsley, & Even Galen Rupp