4 Final Thoughts On The 2019 New York City Marathon: The NY Men's Field Was Shallow, Desisa DNFs Early and Adidas Surprises?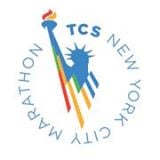 November 03, 2019
By LetsRun.com
November 6, 2019
Many people believe New York City Marathon Sunday is the best day of the year in New York. 50,000+ people race through the streets and many more pack the roads cheering for them.
If Marathon Sunday is the best day of the year, then no doubt there is a little melancholy on Monday. But we're over that now, and have a few more thoughts on the 2019 TCS New York City Marathon.
Article continues below player
If you missed our men's or women's race-day recaps, be sure to catch up now
LRC Geoffrey Kamworor Powers to Second NYC Marathon Title in Three Years
LRC Joyciline Jepkosgei Dazzles in Marathon Debut, Just Misses Course Record
*****
The New York Men's Field Only Featured 5 Men Ranked In The Top 150
When the elite fields were announced in early August, one of our first thoughts was how shallow they were despite having some very big names up front. The men's field in New York featured only four men who had broken 2:08 in their career while Boston this year had 15 men meeting that criteria. One of those four men, defending champ Lelisa Desisa, ended up winning the World Champs a month before New York and, as a result, was not able to give a strong effort in New York (see below).
That shallowness actually ended up creating one of the neater stories about New York as Girma Bekele Gebre entered himself in the race and ended up taking third overall.
Gebre likely figured if he could break 2:10, maybe he could get in the top 5 and earn a nice payday. All in all he did very well for himself, earning $61,000 ($40,000 for 3rd, $15,000 for sub-2:09, $5,000 for 1st NYRR runner, $1,000 for breaking 2:18 as a NYRR runner).
Gebre's performance got us to take another look at the New York field, and made us wonder if the New York men's field will not qualify for IAAF Gold Label status next year.
The IAAF ranks races based on how many top runners entered it in the previous year. Under the first set of IAAF rules released last year, in order for a race to earn Gold Label status for 2020, the 2019 edition of that marathon needed to feature at least six men and six women ranked in the top 150 of the world as of December 4, 2018.
Under those criteria, New York would not be a gold race in 2020 as the 2019 NYC field only featured five men with Gold Status (top 150 ranking). However, the IAAF changed the rules in December of last year and expanded the gold pool for the marathon to include everyone in the top 200 in the world – so a race needs six from the top 200, not top 150. New York achieved that as shown below. Here are the NYC entrants that were ranked in the top 200 in the world as of December 4, 2018.
Name NAT PB Rankings as of December 4, 2018
Tamirat Tola ETH 2:04:06 5th
Lelisa Desisa ETH 2:04:45 31st
Shura Kitata ETH 2:04:49 6th
Geoffrey Kamworor KEN 2:06:12 28th
Albert Korir KEN 2:08:03 39th
Stephen Sambu KEN 2:11:07 164th
Arne Gabius GER 2:08:33 166th
The women's field had 10 in the top 200.
Name NAT PB Rank
Mary Keitany KEN 2:17:01 21st
Ruti Aga ETH 2:18:34 10th
Nancy Kiprop KEN 2:22:12 31st
Sara Hall USA 2:22:16 61st
Allie Kieffer USA 2:28:12 116th
Desiree Linden USA 2:22:28 132nd
Sinead Diver AUS 2:24:11 132nd
Kellyn Taylor USA 2:24:29 136th
Yinli He CHN 2:27:35 146th
Ellie Pashley AUS 2:26:21 200th
Clearly the above chart with Mary Keitany at just #21 and Lelisa Desisa #31, shows that rankings are far from perfect, but it's pretty amazing that under the first set of rules, New York would not have achieved gold status for 2020, particulalry considering that New York is an Abbott World Marathon Major which the IAAF treats at a higher level than an IAAF Gold Label race (the top 10 from a WMM are deemed to have hit the Olympic qualifying mark, but only the top 5 from a Gold label race are deemed to have an Olympic qualifier). We hope in 2020 – on it's 50th anniversary – that New York has deeper fields for sure.
Speaking of New York's 50th, we've got some good ideas on how they should celebrate so check back for that.
****
Girma Bekele Gebre Should Have Been Given An Elite Bib
Speaking of Gebre: it's far from a secret that the New York City Marathon tries to manufacture storylines. They want a good race up front, but clearly their invitations show they don't want a race where the top 10 runners are all from Africa. It makes for better copy if the American press can talk about the three Americans in the top 10 in the men's race, if the Japanese press can talk about their 8th place finisher (Yoshiki Takenouchi in the men's race) and if the Australian/Irish press their 5th place finisher (Sinead Diver in women's race).
New York isn't alone; almost all races do this to some extent. Heck, even the World Championships and Olympics limit the number of athletes that each country can enter in an event. Dedicating a significant portion of its elite budget to appearance fees as opposed to prize money allows NYC to control the race's storylines — to an extent — and they do it more than any other major. NYRR likely does so in part because a huge percentage of the amateur runners in NYC come from overseas, so it's good for NYC to feature top pros from a ton of different countries. If the top Australians are in NYC every year, then the average runner in Australia may think, "Hey I should run NYC as well."
However, you have to be careful how far you push this when you draft your field. NYC pushed it a little too far this year (given the Gold Label stuff above). The reality is, Gebre asked for elite status in NY and was denied.
That was a mistake. Gebre had already run 2:13 in the marathon this year. He also was 2nd in the NYRR's UAE Healthy Kidney 10K in April. If a 2:13 guy has an entry into the race, the least NYRR can do is let him start with the other elites and put his own water bottles out on the course.
*****
Lelisa Desisa's DNF Was Far From A Surprise
Given the fact that Lelisa Desisa won the World Championships less than a month before NYC, it was far from shocking that he dropped out in the first 10k on Sunday. In fact, by the start of the race, we expected him to drop out as we were told by someone in the press room that his agent had to implore him to even get on the plane headed to NYC.
We were surprised by just how early Desisa dropped out, however. Though he led the race early, he never looked comfortable and didn't even try to pick up his bottle at the first aid station at 5k (despite leading and having a clean look at the bottles). He made it only seven miles before calling it a day.
*****
A Good Day for Adidas: What Shoes Were Joyciline Jepkosgei & Mary Keitany Wearing?
Entering New York, nine of the 10 winners of World Marathon Majors in 2019 wore a version of the Nike Vaporflys (adidas-sponsored Worknesh Degefa, who won the women's race in Boston, was the lone exception). But neither of the top two women's finishers on Sunday were wearing the Vaporflys, a reminder that it also matters who is wearing the shoes.
Ever since the Vaporflys hit stores in 2017, Nike's competitors have been scrambling to catch up, and prior to Sunday's race, it was announced that eventual NYC champ Joyciline Jepkosgei and runner-up Mary Keitany would be racing in adidas' answer to the Vaporflys: the Adizero Pro, which features a carbon fiber plate and will be available for purchase in January 2020.
On Sunday for #TCSNYCMarathon Mary Keitany and Joycline Jepkosgei will use new @adidasrunning Adidas Adizero Pro. pic.twitter.com/GQ0UaU6ocz

— DAP (@Demadonna_com) November 1, 2019
However it turns out that Jepoksgei did not wear the Adizero Pro; she went with an existing adidas shoe, the Adizero Takumi Sen 5.
Second placer in the men's race Albert Korir also ran in the Adizero Pro, as did third placer at the recent World Champs, Amos Kipruto.
The fact the Adizero Pro will hit stores next year is important. In 2019, many non-Nike marathoners have raced in prototype shoes that are not yet commercially available. That raises the question: if the other companies have a shoe that they feel comfortable enough for their pros to use in major marathons, why aren't they selling them to the public? One intriguing theory we heard from an industry source: it could be possible that some shoe companies are worried about Nike filing a patent infringement claim. Releasing such a shoe to the public would make it easier for Nike to file a patent claim, but if the only people using it are elite marathoners — whose shoes aren't checked before a race — Nike can't file a patent claim. Only a theory, but an interesting one from an individual that knows the shoe industry well.
Regardless, the fact that adidas athletes took three of the six top-3 spots in New York is significant. According to Twitter user @Rolows_13, that doubled the number of top-3 finishers for all of the previous Abbott World Marathon Majors this year. Prior to New York, 33/36 (91.67%) of the top-3 finishers at the World Marathon Majors had been achieved by someone wearing some version of the Vaporfly.
Does this mean that the new adidas shoe will put adidas athletes on an equal footing with the Vaporfly wearers moving forward? The jury is still out on that front. New York was basically guaranteed to have two of the top three in the women's field to not be in Vaporflys as only one of the five women entered in the field with a sub-2:23 pb was sponsored by Nike.
【2019 World Marathon Majors Top 3 shoes】

間違えあったらご指摘下さい

都度修正し更新いたします。。。。。 pic.twitter.com/qUE6o1OPqe

— Rolows ロローズ (@Rolows_13) November 6, 2019
More: MB: Stat of the Day: Heading into NY, 33 of 36 (91.67%) podium finisherss at the AWMMs in 2019 were wearing Vaporflys
Correction: An earlier version of this article stated that Girma Bekele Gebre earned $60,000 for his third-place finish. He actually earned $61,000 — we neglected to include his $1,000 bonus for breaking 2:18 as an NYRR member.