2019 NCAA XC Women's Team Preview: Arkansas Tries to Erase NCAA XC Demons, Chases 2019 Sweep & First XC Title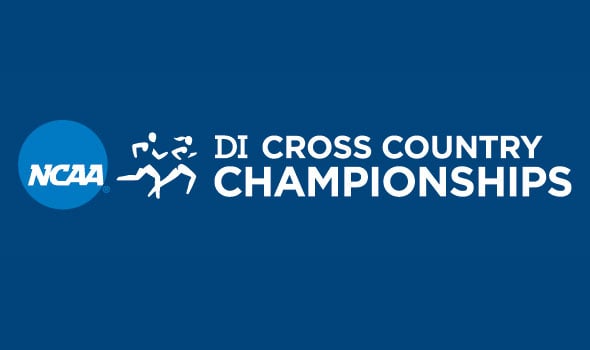 November 23, 2019
By Jonathan Gault
November 21, 2019
No matter what happens on Saturday, 2019 will go down as the best year in the history of the Arkansas women's track & field and cross country program. With NCAA titles in indoor and outdoor track, the Razorbacks doubled the program's tally of team titles from two to four. But 2019 isn't over yet. There's one more title to be awarded, and coach Lance Harter's squad wants it. If Arkansas can win the NCAA cross country championship on Saturday in Terre Haute, this team will go from program heroes to collegiate legends. Only one school, Texas in 1986, has completed the calendar year indoor-outdoor-XC triple crown (Oregon pulled off the academic year sweep in 2016-17). Arkansas has an opportunity to become the second.
A victory would make history in Fayetteville as well. Long overshadowed by the men's program and its 11 crowns under legendary coach John McDonnell, the Arkansas women have never won NCAA XC.
Article continues below player
The Razorbacks head to Indiana unbeaten and #1 in the coaches' poll on the strength of their four senior stars, Taylor Werner, Katie Izzo, Carina Viljoen, and Devin Clark. So far, no one has been able to figure out an answer for them.
"I think Arkansas right now is exceptional," says New Mexico coach Joe Franklin. "They remind us a lot of our 2015 team [that won NCAAs with 49 points]. They seem to be running very controlled."
There's only one problem: Arkansas has been abysmal at the NCAA XC meet recently. No school has underperformed as much this decade as the Hogs, who haven't reached the podium since 1999. Then again, none of those Arkansas squads were as good as the 2019 edition. Can this year's Razorbacks team end the skid? Or does more heartbreak await in Terre Haute? Let's break it down.
Arkansas' Final Frontier: Winning NCAA XC
Lance Harter is the first to admit that his program is track first, track second, and cross country third. That's a partial explanation as to why, despite four NCAA track titles in the last five years, it's been 20 years since the Hogs have reached the podium at NCAA XC. Harter has accomplished just about everything in 30 years at Arkansas, producing 501 All-Americans, 25 NCAA champions, and four NCAA track titles. The only thing he hasn't done: win NCAA XC.
Actually, that's not quite true. Harter has won eight NCAA XC titles, but all of those came when he was coaching at Cal Poly, which was then a DII school. He's never won the big one, the DI title. The hole in his trophy cabinet doesn't keep him up at night, but the affable Harter admits that a win on Saturday "would help round out the résumé, no doubt about it."
There's also no doubt that, based on the NCAA coaches' poll, no school has underperformed more at the NCAA meet in the 2010s. In eight trips to NCAAs (Arkansas didn't qualify in 2010), the Razorbacks have never finished higher than their pre-meet ranking in the coaches' poll. The Hogs have finished in the top eight just once, despite entering the meet ranked sixth or better five times. The numbers are damning:
Arkansas Women at NCAA XC This Decade
Year
Pre-NCAA rank
NCAA finish
Difference
2018
5th
14th
-9
2017
T-6th
13th
-7
2016
9th
19th
-10
2015
3rd
9th
-6
2014
4th
5th
-1
2013
3rd
15th
-12
2012
12th
18th
-6
2011
14th
14th
0
Average
7.1
13.4
-6.3
You can come up with plenty of theories why Arkansas has underperformed — their ranking may have been artificially high because of their weak conference and region, they may struggle in the cold as a Southern school — but whatever the reason, they haven't gotten it done at NCAAs for seven straight years.
So why should we expect anything different in 2019? Well for one, this team is better than any of the previous editions. None of those other squads entered nationals ranked #1, and this Arkansas squad has earned it. They beat #2 Stanford and #4 Washington at the John McNichols Invite in September, then beat Stanford, #5 Michigan State, and #6 NC State — quite comfortably, in fact (62 points to runner-up Stanford's 98) — at the Nuttycombe Invite, putting four women in the top nine. (All rankings are from the most recent coaches' poll.)
Granted, Arkansas hasn't faced #3 BYU, but they've been about as impressive as you can be. In their last meet, the South Central Regional, Arkansas scored a perfect 15 — and that was without their regular #5, Lauren Gregory.
Harter says that two things set this squad apart: talent and experience. Arkansas' top four are all seniors, and three of them have broken 16:00 for 5k — Werner (15:38, NCAA 5k runner-up), Clark (15:38), and Viljoen (15:54). The other, Izzo, a 5th-year from Cal Poly, has "only" run 16:08, but that came after almost two years of no racing due to a horrific injury at the 2016 NCAA West Regional, during which she broke both her tibia and fibula. The injury was so severe that doctors inserted a 12-inch titanium rod into Izzo's leg — which is still there — but she's back to running and has been incredible this fall, with a 5th at Nuttycombe and win at SECs the standout performances.
Team chemistry isn't as important in cross country as in a traditional team sport like basketball or football, but the Hogs have that too.
"They just don't let each other down," Harter says. "They're just very accountable to each other. That's unique. Some teams that we've had in the past and others that I've observed, there will be individuals just doing their own thing and if their teammate ran well, great, if they didn't, who cares. It was much more individually-centered. This crew is just not that way."
The Arkansas women like to talk during races. Approaching the mile, they'll check in with each other. And then it's time to really get to work.
"I call it roll call," Harter says. "They are looking for each other. Everybody here? Let's start rolling."
What's scary about this Arkansas team is that they could have been even better. The team's top finisher at NCAAs last year, Katrina Robinson, was forced to redshirt due to injury. And Gregory, who has the track PRs (4:15/8:55/15:42) to be running with the top group, came down with a stress reaction in her foot in August and has not been 100% this fall.
Harter weighed whether to redshirt Gregory, holding her out of the John McNichols invite and having her run unattached at Chile Pepper on October 5. That race, in which Arkansas went 1-2-3-4 with Gregory in 9th, showed Gregory what this team was capable of. After the race, she went into Harter's office and told him: I want to go for it. Since then, Harter has done everything he can to ensure Gregory is at her best for the NCAA meet, including resting her at regionals last week.
Harter knows it has been tough on Gregory, who's still not quite back to 100%, to run as the team's #5 when she feels she belongs at the front. But he also knows that he doesn't need Gregory to be at the front for this team to win it all.
"The analogy that we've told her a couple of times is…you don't have to hit a home run," Harter says. "Just get on base. The rest of the team will get you around."
And so far, Gregory has been getting on base. At Nuttycombe, she was 38th, the best #5 in the field by eight places. Call it a ground-rule double.
As his team prepares for its biggest race of the season — perhaps the biggest race in the history of Arkansas women's cross country — Harter wants to keep the pressure off. He's not worried about winning or losing. All he wants is for his women to remember what a special year 2019 has been.
"Thus far they've had a great time and I want them to enjoy it as much as possible," Harter says. "The idea is that, hey, no matter what happens, you've had a fantastic season, and what great memories, the things that you've accomplished."
But come on, isn't that a cop out? Smiles and rainbows no matter what? Harter still wants to win this thing, right?
"Boy," he says with a chuckle, "it'd be nice."
The Challengers
Arkansas has been brilliant this year, but there are plenty of reasons to doubt the Razorbacks. Obviously, their recent track record at NCAAs is atrocious; none of the athletes on this year's team finished in the top 60 a year ago. Lauren Gregory, the woman they're relying on at the #5 spot, was 252nd at this meet in 2017 and dropped out last year. If they put it all together, they may be untouchable, but that's far from a foregone conclusion.
The biggest challenger to Arkansas is BYU. The Cougars have improved every year under coach Diljeet Taylor, who took over from the legendary Patrick Shane in 2016, and after returning everyone from last year's 7th-place squad, they're poised to battle for the title in 2019. And as good as BYU has been this fall, we've yet to see them at their absolute best. At Pre-Nats, the Cougars finished second, two points shy of Washington, but they did so without Whittni Orton, the 4:13 1500 runner who hasn't lost in three races this fall (Orton, who has had injury issues in the past, didn't run Pre-Nats or regionals as a precaution). Add her to Erica Birk (9:42 steeple, 15:38, 7th 2018 NCAA XC) who won Pre-Nats and Courtney Wayment (16:08, 23rd 2018 NCAA XC) and BYU is as good or better than Arkansas through three. To beat Arkansas, BYU will need big runs from its #4 and #5, Olivia Hoj (4:18/16:17, 86th 2018 NCAA XC) and Anna Camp (2:03/4:15, 167th 2018 NCAA XC), and both have been running well this fall. Arkansas is the better team on paper, but if BYU wins, it would hardly be an upset.
The other team with a realistic shot to win it all is Stanford, which has been running brilliantly of late under first-year coach J.J. Clark. Stanford went 1-2-3 to smoke #4 Washington at Pac-12s in a rout, 27-55, and was almost as good at the West Regional, again beating the Huskies, 39-49, despite resting top runner Fiona O'Keeffe. Stanford has already lost to Arkansas twice this year, but they kept it close in one of them, falling 49-54 at John McNichols (granted, Arkansas didn't have Gregory in that race). Like BYU, Stanford will rely on its stellar top three of O'Keeffe, Ella Donaghu, and Jessica Lawson to topple the Razorbacks.
One other team worth mentioning is Washington, who beat BYU at Pre-Nats and did so without star freshman Melany Smart (3rd at the West Regional). They're certainly a podium contender, but with how strong the top three teams are this season, they may not have enough to win. The last time NCAAs were in Terre Haute, three years ago, Maurica Powell guided the Oregon women from 4th at Pac-12s to a shocking NCAA title. A win by Washington on Saturday — where Powell is now the coach — wouldn't be as big of an upset, but Powell knows that her group is up against it after getting smoked by Stanford at Pac-12s.
"All we can do is try to shrink our gap a little more and push it a little further up, see what that does," Powell says. "We've run well the last two meets and [Stanford has] run really, really well to beat us the last couple meets. We're gonna run the best race we can and I don't know that we can turn the table on those guys or BYU or Arkansas."
JG prediction: 1. Arkansas 2. BYU 3. Stanford 4. Washington
I'm not going to lie: Arkansas' recent history at this meet is scary, and I strongly considered picking BYU instead, even though Arkansas has more talent. But this Arkansas team is better than its predecessors, and if I'm going to knock them for failing at NCAA XC, I have to give them credit for coming through at NCAA indoors and outdoors. I'm betting they get it done on Saturday. Woo Pig Sooie!